Are you fascinated by the wonders of the ocean and intrigued by its diverse marine life? If so, pursuing a career as a marine biologist may be the perfect path for you. In this article, we will explore the journey to becoming a marine biologist, with a specific focus on students interested in pursuing this career in the USA. From the necessary education and skills to the potential job opportunities, prepare to dive into the depths of this exciting and rewarding field. Embark on the path to mastering the world of marine biology and uncover the secrets of the ocean.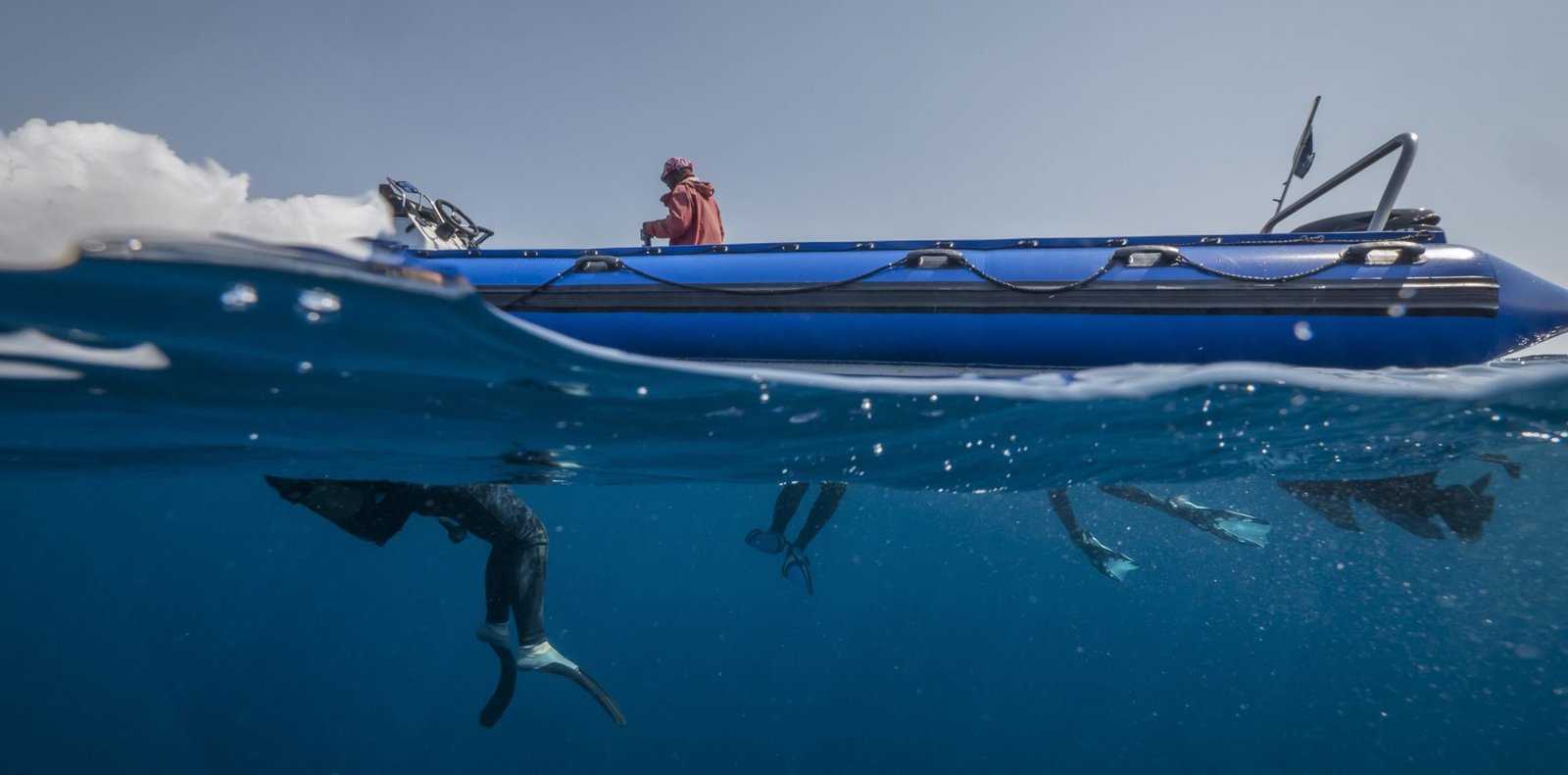 This image is property of www.conservation-careers.com.
Education Requirements
Undergraduate Degree
To start your journey towards becoming a marine biologist, obtaining an undergraduate degree is essential. Many universities offer programs in marine biology, biology, or related fields that can provide you with a strong foundation in the subject. During your undergraduate studies, you will typically take courses in biology, chemistry, physics, and mathematics, as well as specialized courses in marine biology. These courses will give you a comprehensive understanding of the principles and concepts that underpin the field of marine biology.
Graduate Degree
While an undergraduate degree can provide you with a solid foundation, pursuing a graduate degree can greatly enhance your career prospects as a marine biologist. Graduate programs in marine biology or related fields offer more specialized coursework and research opportunities. This additional education will allow you to develop advanced knowledge and skills in areas such as marine conservation, marine ecology, marine genetics, marine geology, or marine physiology.
Choosing a Specialization
Marine Conservation
If you are passionate about protecting marine ecosystems and preserving biodiversity, a specialization in marine conservation may be the right path for you. This field focuses on studying the impacts of human activities on marine environments and developing strategies for sustainable resource management. As a marine conservationist, you may work on projects such as marine protected area design, habitat restoration, or policy development to promote the conservation and sustainable use of marine resources.
Marine Ecology
Marine ecology is the study of how marine organisms interact with each other and their environment. It involves research on topics such as population dynamics, community structure, and ecosystem functioning. A specialization in marine ecology can lead to exciting opportunities to conduct fieldwork and research in diverse marine habitats, from coral reefs to coastal estuaries. Marine ecologists play a crucial role in understanding and managing marine ecosystems in the face of environmental challenges such as climate change and pollution.
Marine Genetics
Marine genetics is a rapidly growing field that focuses on studying the genetic diversity, adaptation, and evolution of marine organisms. This specialization combines molecular biology techniques with ecological and evolutionary principles to unravel the genetic mysteries of the marine world. Marine geneticists may work on projects such as identifying and characterizing genes related to important ecological traits, studying the genetic basis of disease in marine organisms, or investigating the population structure and connectivity of marine species.
Marine Geology
Marine geology explores the geological processes that shape the ocean floor and coastal areas. This specialization involves studying the composition, structure, and history of marine sediments, rocks, and landforms. Marine geologists use techniques such as seismic profiling, sediment coring, and bathymetric mapping to investigate marine geological processes, including plate tectonics, sedimentation, and coastal erosion. Their research provides valuable insights into Earth's history and the dynamic nature of marine environments.
Marine Physiology
Marine physiology is the study of how marine organisms function and adapt to their environment at the physiological level. This specialization involves research on topics such as osmoregulation, thermoregulation, sensory physiology, and biochemical adaptations. Marine physiologists use a variety of techniques, including physiological experiments and molecular biology tools, to understand how marine organisms overcome the challenges of living in diverse marine habitats. Their work contributes to our understanding of the physiological mechanisms that enable marine life to thrive in different environmental conditions.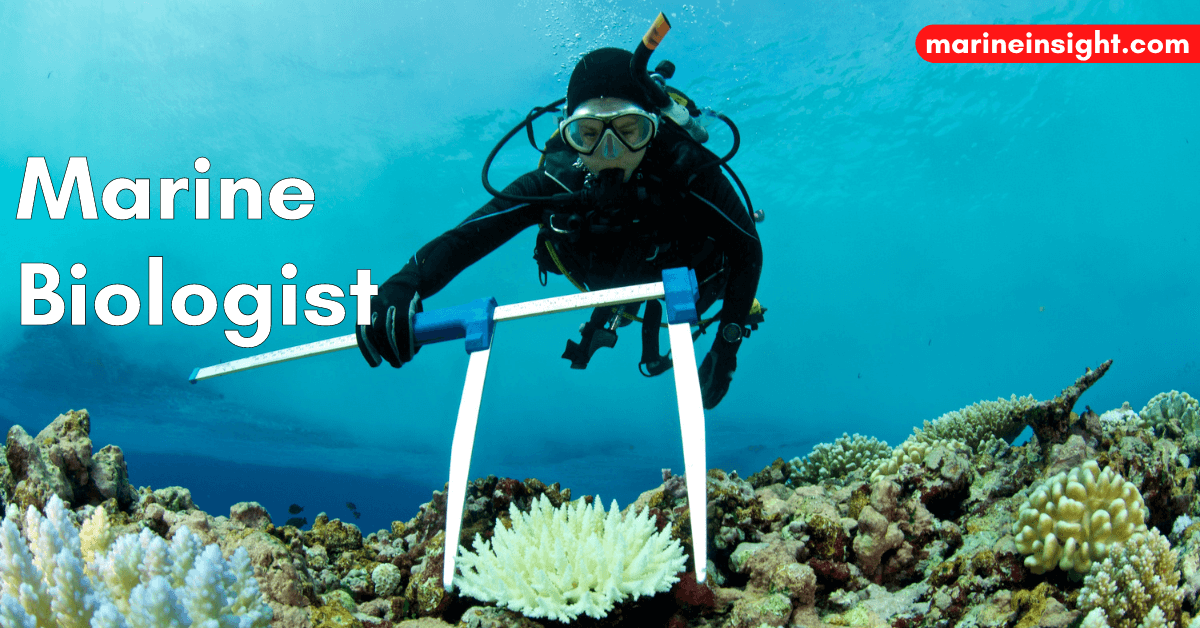 This image is property of www.marineinsight.com.
Gaining Field Experience
Internships
Internships are invaluable opportunities for aspiring marine biologists to gain hands-on experience in the field. Many organizations, including government agencies, research institutions, and nonprofit organizations, offer internships specifically designed for students in marine biology. These internships can provide you with the chance to work alongside experienced professionals, participate in research projects, and learn essential field and laboratory techniques. Additionally, internships allow you to build a network of contacts in the field, which can be instrumental in securing future employment opportunities.
Volunteering
Volunteering is another excellent way to gain field experience and make a positive contribution to marine conservation efforts. Numerous organizations and research institutions rely on volunteers to assist with various marine biology projects. Whether it's assisting with sea turtle monitoring, participating in beach clean-ups, or helping with data collection and analysis, volunteering allows you to learn and contribute to the field while making a difference in marine conservation. Volunteering can also provide you with valuable references and a deeper understanding of marine ecosystems.
Research Assistantships
Joining a research project as a research assistant is another way to gain valuable field experience and develop essential research skills. Research assistantships are typically offered by professors or research institutions conducting marine biology studies. As a research assistant, you may assist in collecting data, analyzing samples, or conducting experiments in the field or laboratory. These experiences not only enhance your practical skills but also provide insights into the research process and help you establish connections with professionals in the field.
Developing Research Skills
Experimental Design
Developing strong research skills is crucial for a successful career in marine biology. One essential aspect of research is experimental design. This involves formulating research questions, designing experiments or studies, and determining the appropriate methods and materials to use. By gaining experience in experimental design, you will learn how to create valid and rigorous studies that yield reliable results. This skill is essential for conducting meaningful research and contributing to scientific knowledge in the field of marine biology.
Data Collection and Analysis
Collecting and analyzing data are fundamental aspects of research in marine biology. Fieldwork often involves collecting samples, measuring environmental parameters, or observing marine organisms in their natural habitats. Lab work may include analyzing samples, processing data, and running statistical analyses. Developing proficiency in data collection and analysis techniques, such as using scientific instruments and software programs, will allow you to derive meaningful conclusions from your research and effectively communicate your findings to others.
Scientific Writing
Being able to effectively communicate scientific concepts and research findings is essential for any marine biologist. Scientific writing involves producing clear, concise, and accurate scientific reports, research papers, and proposals. It is important to learn how to structure scientific papers, cite references correctly, and convey complex ideas in a way that is accessible to both experts and non-experts in the field. Developing strong scientific writing skills will enhance your ability to disseminate your research, contribute to scientific journals, and engage in scientific discussions.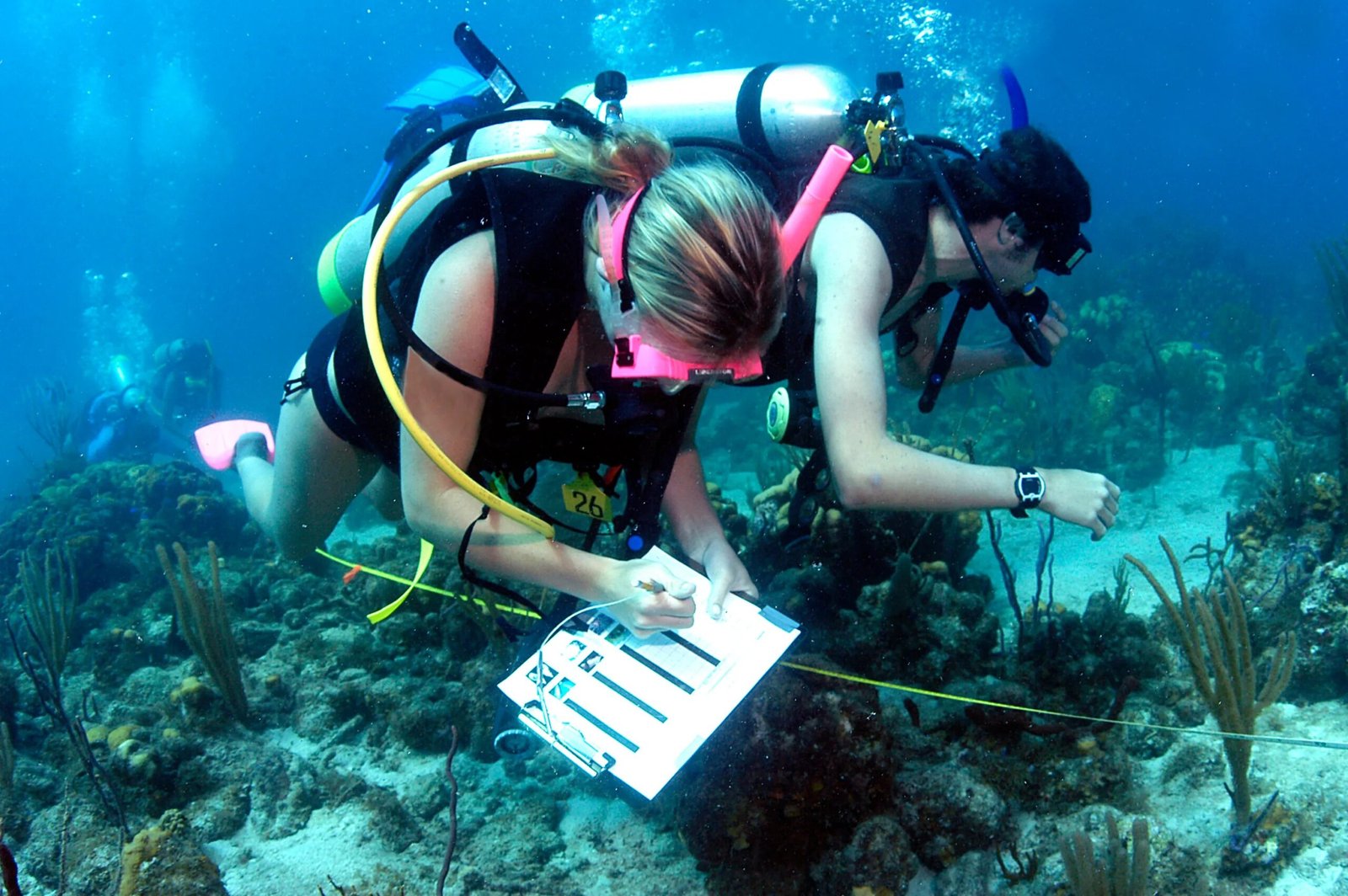 This image is property of i0.wp.com.
Networking and Professional Organizations
Joining Professional Associations
Joining professional associations and organizations in the field of marine biology can provide you with valuable networking opportunities and access to resources and information. These associations often offer conferences, workshops, and networking events where you can connect with other professionals, share research, and collaborate on projects. Some notable professional associations in the field of marine biology include the Society for Conservation Biology (SCB), the American Society of Limnology and Oceanography (ASLO), and the Marine Biological Association (MBA). Becoming a member of these associations can help you stay up-to-date with the latest research and trends in the field.
Attending Conferences and Workshops
Attending conferences and workshops related to marine biology is an excellent way to network, learn from experts, and present your own research. Conferences bring together professionals from various disciplines within marine biology and provide opportunities to engage in discussions, attend presentations and workshops, and collaborate on research projects. By actively participating in conferences and workshops, you can expand your knowledge, gain valuable feedback on your research, and form connections with professionals who share your interests and goals.
Building a Strong Resume
Listing Education and Relevant Coursework
When building a resume as a marine biologist, it is important to highlight your education and relevant coursework. List your undergraduate and graduate degrees, as well as any relevant certifications or professional development courses you have completed. Include the names of the institutions, dates of completion, and any honors or distinctions you received. Additionally, emphasize any specialized coursework in marine biology, marine ecology, genetics, geology, physiology, or conservation that demonstrates your expertise and commitment to the field.
Highlighting Field Experience
Field experience is highly valued in the field of marine biology, so be sure to highlight any relevant fieldwork or practical experience you have gained. Include internships, volunteer work, and research assistantships, emphasizing the specific skills and responsibilities you developed during each experience. Highlight any fieldwork, data collection or analysis, and research outcomes. This will demonstrate your hands-on experience and ability to apply theoretical knowledge to practical situations.
Including Research and Publications
If you have conducted research or published scientific papers in the field of marine biology, be sure to include these accomplishments on your resume. List any research projects you have been involved in and provide a brief summary of your contributions and findings. Include the names of any publications, co-authors, and the journals or conferences where the research was published or presented. Demonstrating your research experience and contributions shows your dedication to advancing knowledge in marine biology.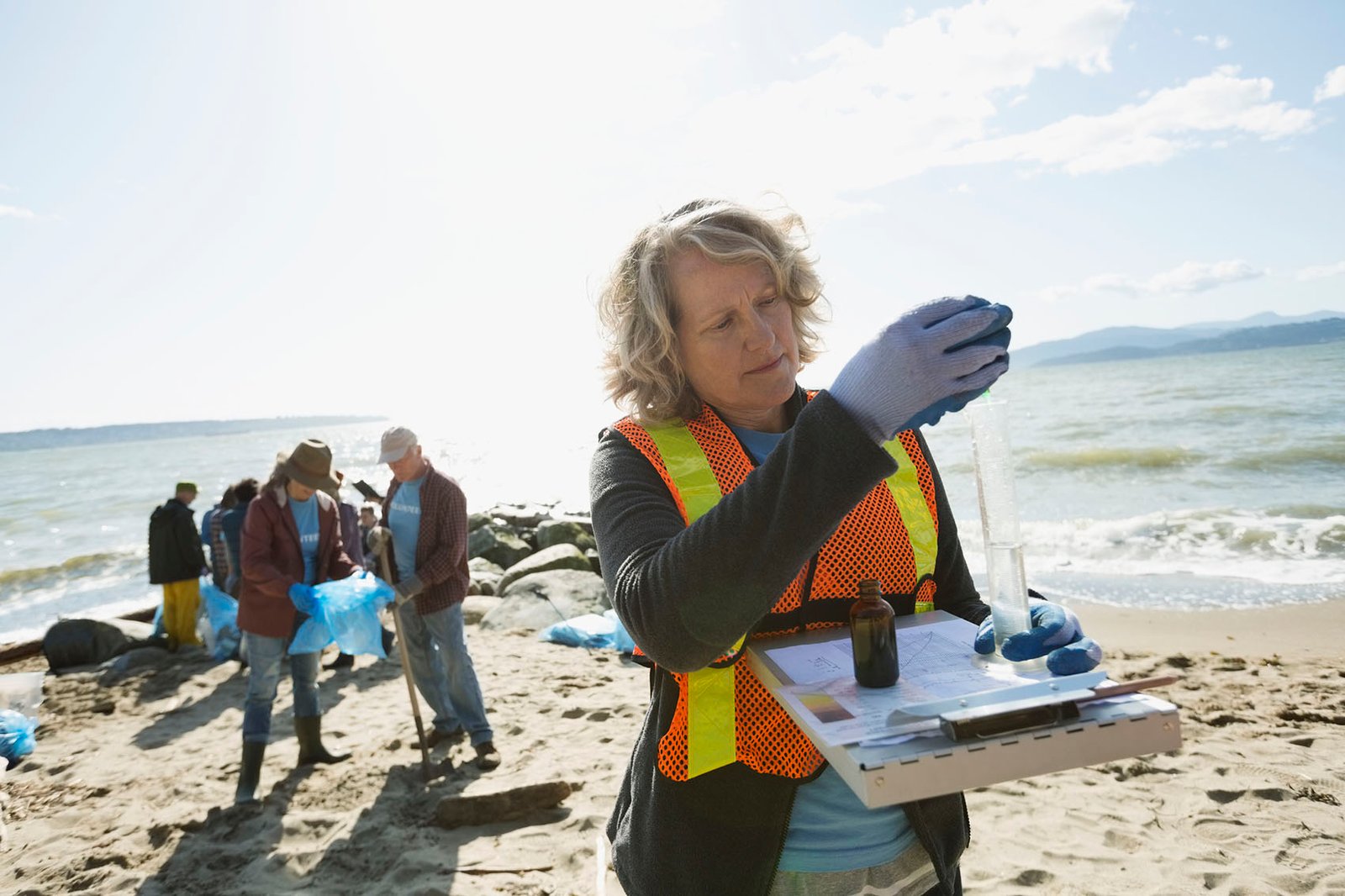 This image is property of images.ctfassets.net.
Applying for Jobs and Internships
Researching Job Opportunities
When applying for jobs or internships in the field of marine biology, thoroughly researching the available opportunities is crucial. Explore job boards, university websites, and professional associations' career resources to find openings that match your interests and qualifications. Pay attention to the specific requirements and responsibilities of each position and tailor your application materials accordingly. By conducting thorough research, you increase your chances of finding the right opportunities and presenting yourself as a well-informed and motivated candidate.
Preparing a Cover Letter and Resume
A well-crafted cover letter and resume are essential components of any job or internship application. Your cover letter should be tailored to the specific position you are applying for and highlight your relevant skills, experiences, and enthusiasm for the field of marine biology. Use your resume to provide a comprehensive overview of your education, field experience, research, and publications. Be sure to use clear and concise language, proofread your materials for errors, and showcase your passion for marine biology.
Interviewing Skills
Preparing for interviews is crucial to making a positive impression on potential employers or internship coordinators. Practice responding to common interview questions and prepare examples that demonstrate your skills, experience, and problem-solving abilities. Research the organization or institution you are interviewing with to show your interest and familiarity with their work. Dress professionally, arrive on time or early, and be prepared to ask thoughtful questions during the interview. A confident and well-prepared interview can greatly increase your chances of securing a job or internship opportunity.
Continuing Education and Professional Development
Pursuing Advanced Degrees
Continuing your education by pursuing advanced degrees can open doors to further career opportunities in marine biology. Consider pursuing a Master's or Ph.D. program in a specialized field of marine biology, focusing on areas such as conservation, ecology, genetics, geology, or physiology. These degrees often involve conducting original research and collaborating with experts in the field. Advanced degrees can lead to academic and research positions, as well as increased opportunities for leadership roles and professional recognition.
Obtaining Professional Certifications
Professional certifications can boost your credentials and demonstrate your expertise in specific areas of marine biology. Organizations such as the National Association of Marine Laboratories (NAML) and the American Fisheries Society (AFS) offer certifications in areas such as marine mammal stranding response, fisheries management, or scientific diving. These certifications can enhance your skills, broaden your knowledge, and make you a more competitive candidate for jobs, internships, and research opportunities.
Attending Continuing Education Courses
Attending continuing education courses and workshops can help you stay up-to-date with the latest advancements in the field of marine biology. Universities, research institutions, and professional associations often offer short-term courses or workshops on specialized topics in marine biology. These courses can provide you with opportunities to learn new techniques, expand your knowledge in specific areas, and network with professionals in the field. By participating in continuing education, you can continue to develop your skills and remain at the forefront of marine biology research and practices.
This image is property of www.marineinsight.com.
Promoting Environmental Conservation
Raising Awareness
As a marine biologist, you have the opportunity to raise awareness about the importance of environmental conservation and the challenges facing marine ecosystems. You can engage with the public by giving presentations at schools, libraries, or community events, sharing your research findings, and educating others about the need for sustainable practices. By using various platforms such as social media, blogs, or public outreach programs, you can reach a broader audience and inspire individuals to take action in protecting and preserving marine environments.
Advocacy and Policy Work
Advocacy and policy work are critical components of promoting environmental conservation as a marine biologist. You can actively engage in policy discussions, collaborate with policymakers, and contribute your expertise to the development of conservation initiatives and regulations. By staying informed about current environmental issues and actively participating in advocacy efforts, you can help shape policies and practices that are essential for the long-term sustainability of marine ecosystems. Your contribution can have a lasting impact on the future of marine biology and conservation.
Career Opportunities in Marine Biology
Academic and Research Positions
Academic and research positions in universities, colleges, and research institutions are common career paths for marine biologists. These positions often involve teaching undergraduate and graduate courses in marine biology, conducting research, and supervising student research projects. As an academic or research professional, you can contribute to scientific knowledge, mentor future marine biologists, and collaborate with colleagues on interdisciplinary projects. This career path allows you to make significant contributions to the field and inspire the next generation of marine biologists.
Government Agencies and Nonprofit Organizations
Government agencies and nonprofit organizations play a crucial role in marine biology and conservation. Opportunities exist in agencies such as the National Oceanic and Atmospheric Administration (NOAA), the Environmental Protection Agency (EPA), and state or local departments of natural resources. Nonprofit organizations focused on marine conservation, such as the Ocean Conservancy or the World Wildlife Fund (WWF), also offer career opportunities. These positions may involve conducting research, policy development, conservation planning, or education and outreach. Working in these sectors allows you to contribute to policy decisions and conservation efforts on a larger scale.
Consulting Firms and Private Industry
Marine biology professionals are in demand in consulting firms and private industries related to environmental research, resource management, and environmental impact assessments. These positions often involve conducting environmental assessments, evaluating the impacts of human activities on marine ecosystems, and providing recommendations for sustainable practices. Working in consulting or private industry can provide opportunities for interdisciplinary collaborations, exposure to diverse projects, and potential for career advancement. This career path allows you to apply your expertise to real-world challenges and contribute to the sustainable use of marine resources.
In conclusion, becoming a marine biologist requires dedication, education, and practical experience. By obtaining the necessary degrees, specializing in a particular area of interest, gaining field experience, developing research skills, and actively participating in professional organizations, you can build a strong foundation for a successful career in marine biology. Whether you choose to pursue academic research, work in government or nonprofit sectors, or contribute to private industry, your passion for marine biology can make a significant impact on the conservation and understanding of our precious marine ecosystems.