If you dream of becoming a fashion designer in the USA, this article is for you. Embarking on a career in the exciting world of fashion requires creativity, determination, and a passion for design. In this article, we will explore the essential steps to help you pursue your dream and become a successful fashion designer in the USA. From honing your skills and education to building a strong portfolio and networking, this guide will provide you with valuable insights and guidance to kickstart your career in the fashion industry. So, let's begin our journey towards making your fashion dreams a reality.
This image is property of images.unsplash.com.
Steps to Become a Fashion Designer in the USA
Are you passionate about fashion and dreaming of a career as a fashion designer in the USA? Pursuing a career in fashion design can be exciting and rewarding, but it also requires dedication and hard work. In this article, we will guide you through the step-by-step process of becoming a successful fashion designer in the USA. So, let's get started on your journey to making your mark in the fashion industry!
1. Choose your educational path
The first step in becoming a fashion designer is to choose the right educational path for yourself. Research different educational options available and consider the advantages and disadvantages of each. Some of the popular options include traditional fashion design programs offered by universities and colleges, as well as online courses and certifications.
You should also take into account your personal learning style and preferences. If you prefer a structured and classroom-based learning environment, pursuing a degree in fashion design from an accredited program might be the best option for you. On the other hand, if you are more inclined towards flexibility and self-paced learning, online courses and certifications could be a great fit.
This image is property of images.unsplash.com.
2. Pursue a degree in fashion design
To gain a solid foundation in fashion design, it is advisable to enroll in an accredited fashion design program. Look for institutions that offer comprehensive courses that cover a wide range of topics like fashion illustration, pattern-making, garment construction, and fashion marketing.
During your studies, take advantage of opportunities such as participating in design projects and fashion shows. This hands-on experience will not only enhance your skills but also provide valuable exposure to the fashion industry. Additionally, consider internships and collaborations with industry professionals to gain practical knowledge and build industry connections.
3. Consider alternative education options
Apart from traditional academic routes, there are alternative options to further your education in fashion design. Explore online courses and certifications offered by renowned fashion schools and platforms such as Coursera and Udemy. These programs allow you to learn at your own pace and develop specific skills in areas of interest.
Attending workshops and seminars conducted by fashion industry experts can also be a valuable learning opportunity. These events often provide insights into the latest trends, techniques, and business strategies, enabling you to stay relevant in the competitive fashion industry.
Seeking mentorship from experienced fashion designers is another alternative education option worth considering. A mentor can guide you, share their industry wisdom, and offer valuable critiques that can help you hone your skills and accelerate your growth as a fashion designer. Additionally, joining fashion design associations or communities can provide access to networking opportunities, resources, and mentorship programs.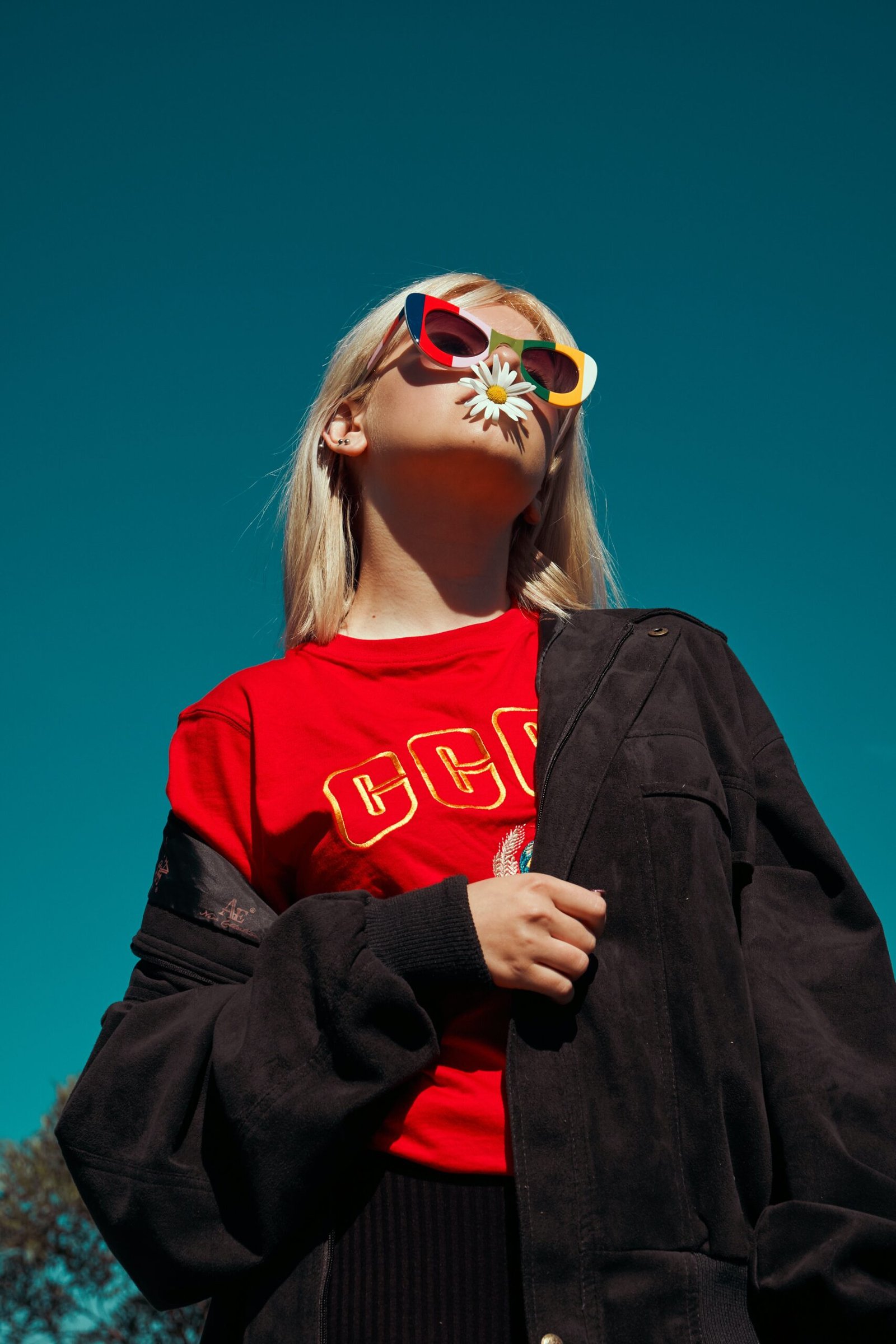 This image is property of images.unsplash.com.
4. Develop your skills and knowledge
Developing a solid foundation of skills and knowledge is crucial to excel in the field of fashion design. Take the time to study fashion history and trends, as understanding the evolution of fashion will help you develop a unique design perspective.
Learning about textiles, fabrics, and materials is also essential to make informed design choices. Gain knowledge about different fabric types, their characteristics, and how to work with them effectively. This understanding will allow you to create designs that not only look visually appealing but are also practical and comfortable for the wearer.
Practice sketching and illustrating fashion designs to communicate your ideas effectively. Just like any artistic skill, the more you practice, the better you will get. Experiment with different styles and techniques to develop your own signature design aesthetic.
In addition to sketching, mastering pattern-making and garment construction techniques is vital for a fashion designer. A sound understanding of pattern-making helps you translate your designs into tangible garments, while garment construction skills ensure the flawless execution of your designs.
To succeed as a fashion designer, it's crucial to improve your knowledge of fashion merchandising and marketing. Familiarize yourself with the business side of fashion, including branding, retail strategies, and the fashion buying process. This knowledge will equip you to create designs that align with consumer preferences and market demand.
5. Gain industry experience
Gaining practical industry experience is invaluable for aspiring fashion designers. Look for part-time or freelance fashion design positions to start building a professional portfolio. These positions provide an opportunity to work on real-world projects and collaborate with other industry professionals, enhancing your skills and expanding your network.
Volunteering for fashion events and shows is another great way to gain exposure and build connections within the industry. This experience allows you to observe firsthand how fashion shows are organized and offers a chance to connect with industry insiders.
Applying for internships at fashion companies is highly recommended, as it provides an immersive experience in a professional environment. Internships offer the chance to learn from experienced professionals, gain insights into the day-to-day operations of a fashion company, and make valuable connections in the industry. Furthermore, participation in design competitions and showcases can help you showcase your talent to a wider audience and potentially attract attention from industry professionals.
6. Build a strong portfolio
A strong portfolio is the key to showcasing your skills and creativity to potential employers or clients. Take the time to curate your best fashion design work and include a variety of designs and styles that showcase your versatility as a designer. Your portfolio should demonstrate a range of skills, from sketching and illustration to pattern-making and garment construction.
Organize your portfolio in a professional manner, ensuring that it is well-presented and easy to navigate. Label each project clearly, providing a brief description and details about the materials used. Additionally, keep your portfolio updated with your latest projects, removing outdated or lesser-quality work.
Remember, your portfolio is your visual resume, so make sure it represents your style, skills, and unique design perspective effectively.
7. Network within the fashion industry
Building a strong network of industry professionals is essential for a successful career in fashion design. Attend fashion industry events and conferences to connect with designers, models, influencers, and other experts in the field. These events provide valuable opportunities for networking, gaining industry insights, and staying updated with the latest trends.
Utilize social media platforms to connect with fashion professionals and follow industry insiders. Engage in conversations, share your work, and build relationships online. Social media platforms like LinkedIn, Instagram, and Twitter can be powerful tools for connecting with like-minded individuals and potential mentors.
Join fashion design organizations and associations to access a network of professionals in the fashion industry. These communities often offer mentorship programs, workshops, and events specifically designed to support emerging designers. Building relationships with industry insiders and mentors can provide guidance, support, and even employment opportunities throughout your career.
8. Stay updated with industry trends
Fashion is an ever-evolving industry, and staying updated with the latest trends, styles, and innovations is crucial for a fashion designer. Follow fashion magazines, blogs, and websites that provide insights into the latest trends and industry news. These sources will keep you informed about current and upcoming trends, allowing you to incorporate them into your designs.
Attend fashion shows and exhibitions whenever possible to experience firsthand the latest collections and upcoming designers. These events not only offer inspiration and exposure but also provide an opportunity to network with industry professionals.
Participating in fashion design competitions is another way to stay updated and showcase your talent. These competitions often provide insight into emerging trends and can help you identify your unique selling points as a fashion designer.
In addition to fashion trends, it is essential to stay updated with technology advancements in the industry. The fashion industry is increasingly embracing technology, with innovations like 3D printing and virtual reality shaping the future of fashion design. Familiarizing yourself with these advancements will ensure you stay ahead of the curve and remain competitive in the industry.
10. Continuously improve and learn
To thrive as a fashion designer, it is essential to continuously improve your skills and knowledge. Seek feedback from industry professionals to gain valuable insights into your work and areas for improvement. Constructive criticism can help you refine your designs and develop a discerning eye for detail.
Consider taking additional courses or workshops to expand your skills and stay updated with the latest techniques and tools. Learning new skills and techniques not only enhances your design capabilities but also makes you a versatile and adaptable designer.
Stay open to new ideas and approaches in the ever-evolving world of fashion. Embrace opportunities for personal and professional growth, whether it's exploring new design aesthetics, experimenting with sustainable fashion practices, or incorporating innovative technologies into your work.
Becoming a successful fashion designer in the USA requires dedication, perseverance, and continuous learning. By following these steps and staying committed to honing your skills, you can make your dream of a career in fashion design a reality. So, embrace your creativity, stay inspired, and let your unique design perspective shine!