Are you considering a career in the dental field? Look no further than the dental hygienist profession in the USA. As a dental hygienist, you play a vital role in promoting oral health and preventing dental diseases. This dynamic career allows you to work closely with dentists, educating patients on proper oral hygiene practices and providing essential preventive services. With a high demand for dental hygienists across the country, this article will explore the rewarding career opportunities and necessary qualifications to pursue this profession in the USA. From job outlook to potential earnings, let's delve into the world of dental hygiene and discover if this is the path for you.
This image is property of images.pexels.com.
Education and Training
Required Education
To become a dental hygienist in the USA, you must first meet the educational requirements. Most entry-level positions in this field require at least an associate degree in dental hygiene. However, some colleges and universities also offer bachelor's or master's degree programs in dental hygiene for those who want to pursue advanced positions or specialize in a specific area.
Accredited Dental Hygiene Programs
It is important to choose an accredited dental hygiene program to ensure that you receive a high-quality education. Accreditation ensures that the program meets specific standards set by professional organizations and ensures that graduates are prepared to practice safely and effectively.
Curriculum and Coursework
During your dental hygiene program, you will cover a wide range of topics related to oral health. Coursework typically includes anatomy and physiology, oral pathology, dental radiography, dental materials, periodontics, and dental hygiene theory and practice. You will also gain practical experience through supervised clinical rotations.
Clinical Training
Clinical training is a crucial part of becoming a dental hygienist. This practical experience allows students to apply the knowledge and skills they have learned in a real-world setting, under the guidance of experienced dental professionals. Through clinical training, students learn to perform various dental hygiene procedures, develop their clinical judgment, and gain hands-on experience working with patients.
Licensure and Certification
State Licensure
After completing an accredited dental hygiene program, you must obtain a license to practice as a dental hygienist. The requirements for licensure vary by state, but generally include passing a written exam and a clinical exam. Some states may also have additional requirements such as a jurisprudence exam or background check.
National Board Dental Hygiene Examination (NBDHE)
The National Board Dental Hygiene Examination (NBDHE) is a comprehensive exam administered by the Joint Commission on National Dental Examinations. This exam assesses your knowledge and understanding of important dental hygiene concepts. A passing score on the NBDHE is often required for licensure in many states.
Clinical Board Examinations
In addition to the NBDHE, some states also require dental hygienists to pass a clinical board examination. This exam evaluates your clinical skills and ability to perform various dental hygiene procedures. The format and requirements of the clinical board examinations vary by state.
Continuing Education
To maintain your license and stay up to date with the latest advancements in the field, it is important to engage in continuing education. Many states require dental hygienists to complete a certain number of continuing education hours within a specified timeframe. These courses help dental hygienists expand their knowledge, enhance their skills, and stay abreast of new techniques and technologies in dental hygiene practice.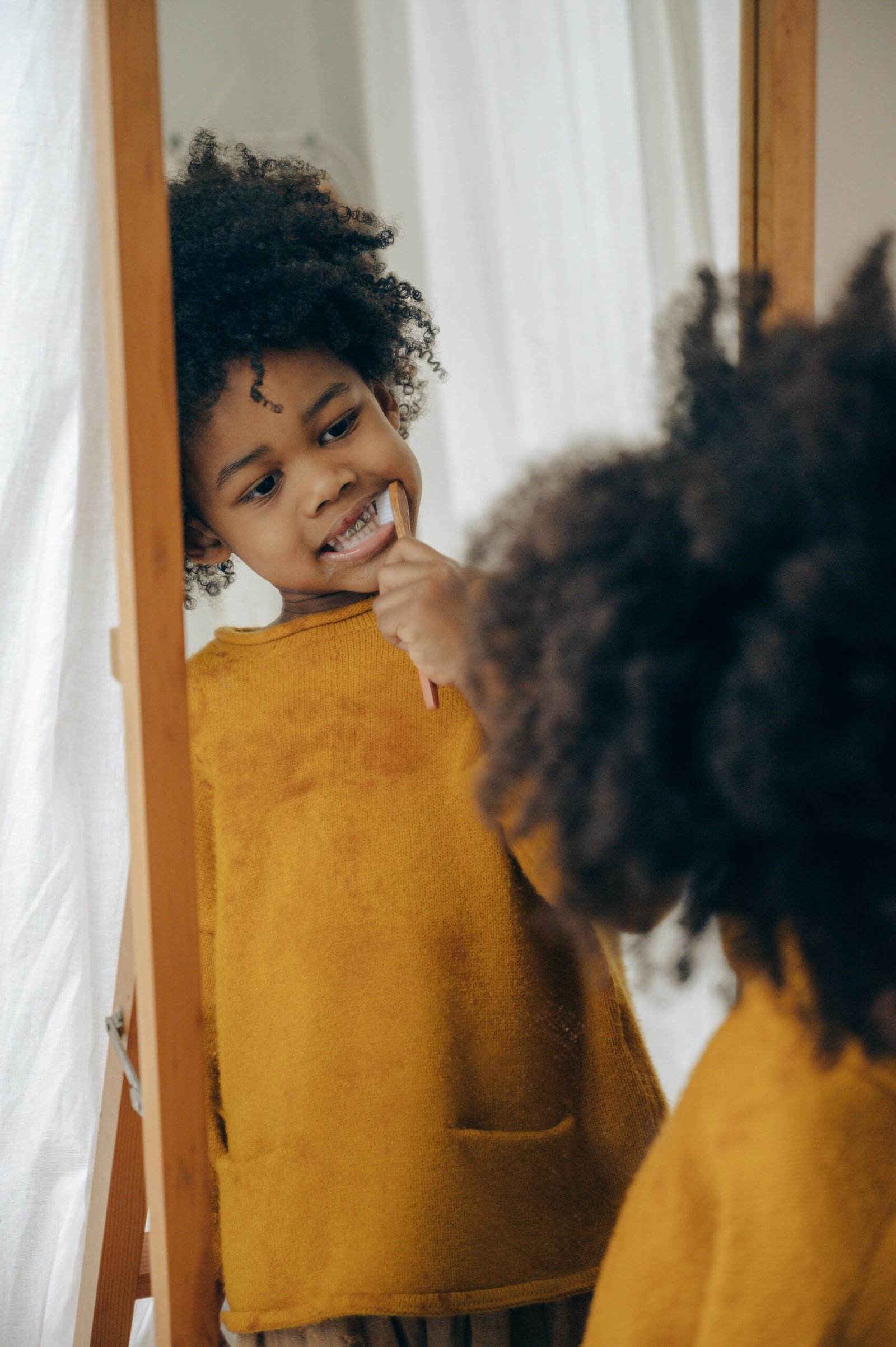 This image is property of images.pexels.com.
Job Duties and Responsibilities
Patient Assessment and Oral Health Evaluation
As a dental hygienist, one of your primary responsibilities is to assess and evaluate the oral health of your patients. This includes conducting initial screenings, taking medical and dental histories, and performing comprehensive oral examinations. You will also check for signs of oral diseases or abnormalities and refer patients to dentists or specialists as needed.
Teeth Cleaning and Scaling
One of the most well-known tasks of a dental hygienist is cleaning and scaling teeth. Using specialized tools, you will remove plaque, tartar, and stains from the surfaces of teeth. This procedure helps prevent tooth decay, gum disease, and other oral health issues. Dental hygienists also polish teeth to give them a smooth and shiny appearance.
Dental X-rays
Dental hygienists are often responsible for taking dental X-rays. These images help dentists and hygienists identify dental problems that are not visible during a visual examination. By analyzing X-rays, you can detect cavities, bone loss, impacted teeth, and other issues that may require treatment.
Oral Health Education and Counseling
Another vital role of dental hygienists is to educate and counsel patients on maintaining good oral health. You will teach patients about proper brushing and flossing techniques, the importance of a healthy diet, and the potential consequences of poor oral hygiene. Through personalized counseling, you can help patients develop effective oral care habits and prevent dental problems.
Application of Preventive Treatments
Dental hygienists often apply various preventive treatments to help protect teeth and gums. This may include applying fluoride treatments to strengthen enamel and reduce the risk of cavities. Dental sealants are also commonly used to provide a protective barrier on the chewing surfaces of molars, reducing the risk of decay.
Periodontal Therapy
For patients with gum disease, dental hygienists play a crucial role in providing periodontal therapy. This may include performing deep cleanings, known as scaling and root planing, to remove tartar and bacteria below the gumline. Dental hygienists may also administer local anesthesia to ensure patient comfort during these procedures.
Recordkeeping and Documentation
Accurate recordkeeping is essential in dental hygiene practice. Dental hygienists are responsible for maintaining detailed and organized patient records, including medical and dental histories, treatment plans, and progress notes. This information helps ensure continuity of care and assists in monitoring patient outcomes.
Collaboration with Dentists and Dental Staff
Dental hygienists work closely with dentists and other dental staff to provide comprehensive dental care. They often collaborate with dentists to develop treatment plans, discuss patient cases, and provide input on oral health diagnosis and treatment options. Effective communication and teamwork are crucial in providing optimal patient care.
Work Settings
Private Dental Offices
Private dental offices are the most common work setting for dental hygienists. In these settings, dental hygienists work alongside dentists and other oral healthcare professionals to provide preventive and therapeutic dental care to patients. Private dental offices offer a diverse range of patient populations and treatment opportunities.
Public Health Clinics
Dental hygienists can also find employment in public health clinics. These clinics focus on providing dental care to underserved populations, such as low-income individuals, children, and the elderly. In public health clinics, dental hygienists play a critical role in promoting oral health and preventing oral diseases through education, counseling, and treatment.
Schools and Universities
Some dental hygienists work in schools and universities, particularly in dental hygiene education programs. In these settings, dental hygienists teach students the theoretical knowledge and practical skills required to become dental hygienists. They may also supervise students during clinical training and facilitate hands-on learning experiences.
Hospitals and Healthcare Facilities
Dental hygienists can also find employment in hospitals and other healthcare facilities. In these settings, dental hygienists collaborate with multidisciplinary healthcare teams to provide comprehensive oral care to patients with complex medical conditions. They may also participate in medical-dental integration initiatives to improve overall patient health outcomes.
Research and Corporate Settings
For dental hygienists interested in research or industry roles, opportunities exist in research institutions and corporate settings. In these settings, dental hygienists may work on research studies, product development, or educational initiatives. They contribute to advancements in dental hygiene practice, technology, and oral health promotion.
Military and Government Institutions
Dental hygienists can also serve in the military or work for government institutions. In these settings, they provide dental care to service members, veterans, and eligible beneficiaries. Dental hygienists in the military may also have the opportunity to gain additional training and pursue leadership roles within the dental corps.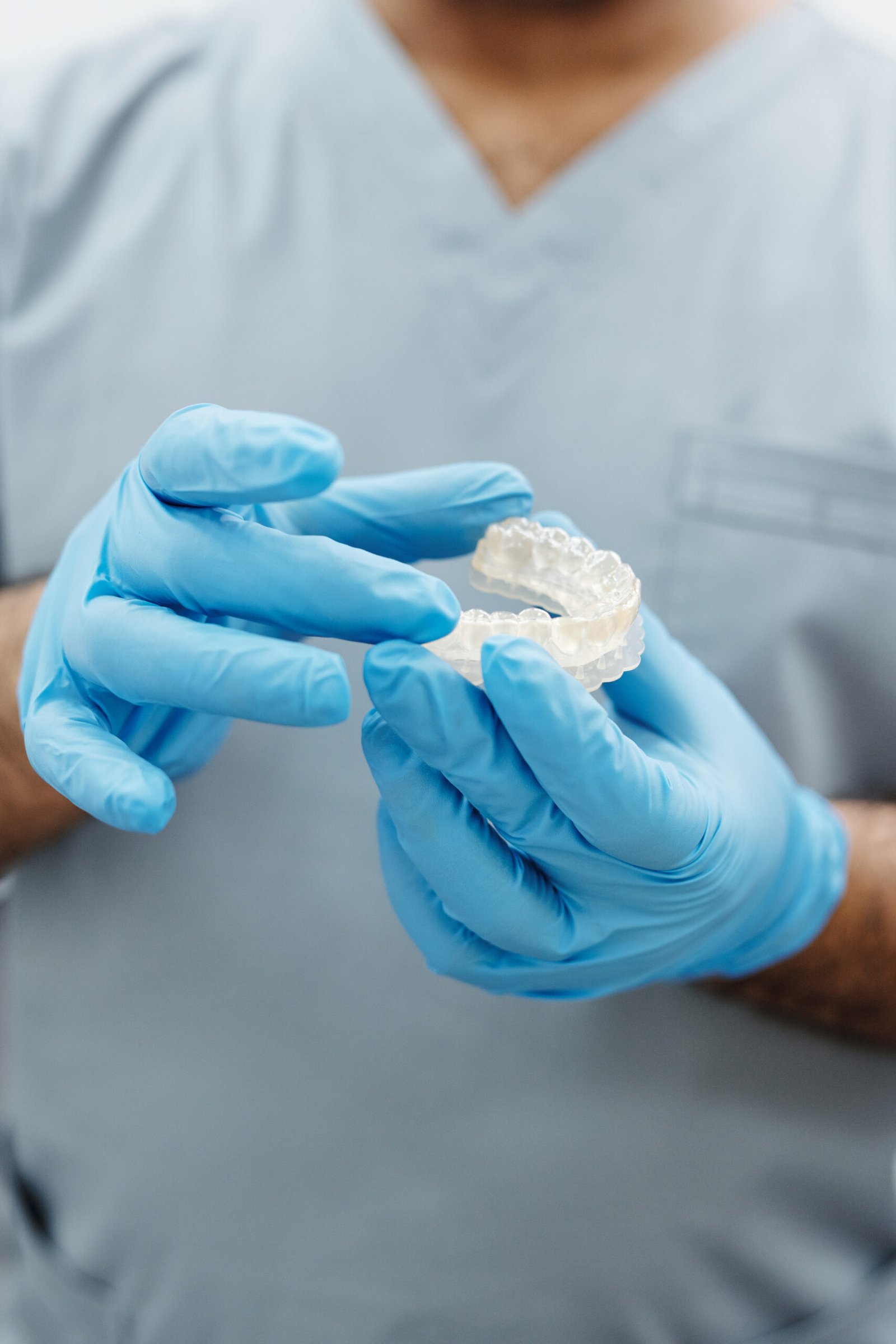 This image is property of images.pexels.com.
Salary and Job Outlook
Average Salary
The salary of a dental hygienist can vary depending on factors such as experience, location, and work setting. However, according to the U.S. Bureau of Labor Statistics, the median annual wage for dental hygienists in May 2020 was $77,890. This indicates that half of the dental hygienists earned more than this amount, while the other half earned less.
Factors Affecting Salary
Several factors can influence the salary of a dental hygienist. These include years of experience, additional certifications or specializations, the geographic area of practice, and the demand for dental hygiene services in the region. Certain work settings, such as private practices or larger healthcare organizations, may also offer higher salaries and benefits packages.
Job Growth Projections
The job outlook for dental hygienists is promising. The demand for dental services is expected to increase due to population growth, a growing emphasis on preventative dental care, and an aging population in need of oral health services. According to the U.S. Bureau of Labor Statistics, the employment of dental hygienists is projected to grow 6 percent from 2019 to 2029, faster than the average for all occupations.
Geographical Variations in Salary and Demand
It is important to note that salary and job demand can vary depending on the geographic location. Certain areas might have a higher demand for dental hygienists, resulting in increased salary opportunities. Metropolitan areas or regions with higher population densities tend to offer more job prospects and potentially higher salaries compared to rural or less populated areas.
Advancement and Specializations
Advanced Education Programs
For dental hygienists interested in advancing their careers, advanced education programs are available. These programs can lead to a bachelor's or master's degree in dental hygiene or a related field. Advanced education provides opportunities for leadership positions, teaching positions, research opportunities, and more specialized clinical roles.
Dental Hygiene Specializations
Dental hygienists can also choose to specialize in various areas within the field. Some common specializations include periodontics, pediatric dentistry, public health, or education. Specializing allows dental hygienists to focus on specific patient populations, conditions, or areas of interest, providing a higher level of expertise and career opportunities.
Continuing Education Opportunities
Continuing education is essential for dental hygienists to stay current with advancements in the field. There are numerous continuing education opportunities available, including conferences, seminars, online courses, and workshops. These courses cover a wide range of topics, from new treatment techniques to emerging research in oral health.
Professional Associations and Resources
American Dental Hygienists' Association (ADHA)
The American Dental Hygienists' Association (ADHA) is the largest professional organization representing dental hygienists in the United States. The ADHA provides resources, advocacy, and support for dental hygienists at all stages of their careers. Membership in the ADHA offers access to continuing education opportunities, networking events, publications, and other valuable resources.
State Dental Hygiene Associations
In addition to the ADHA, there are state-level dental hygiene associations that provide localized support and resources. State dental hygiene associations offer networking opportunities, educational events, and advocacy efforts specific to the needs and issues facing dental hygienists in a particular state.
Professional Journals and Publications
There are several professional journals and publications dedicated to dental hygiene. These publications feature research articles, clinical case studies, and updates on the latest advancements in the field. Subscribing to these journals allows dental hygienists to stay informed about current research, trends, and best practices in dental hygiene.
Career Development Resources
Numerous career development resources are available to dental hygienists, including job boards, resume and interview assistance, and professional development courses. These resources can help dental hygienists explore career opportunities, enhance their skills, and navigate the job market with confidence.
Challenges and Rewards of the Dental Hygienist Career
Physical Demands
The dental hygienist career can be physically demanding. Dental hygienists spend long hours on their feet, leaning over patients in awkward positions to perform procedures. They may also need to exert physical force while using dental instruments. Maintaining proper ergonomics and practicing self-care are important to prevent work-related injuries and musculoskeletal issues.
Occupational Hazards
Like any healthcare profession, dental hygienists are exposed to occupational hazards. They work closely with patients who may have infectious diseases, increasing the risk of exposure to pathogens. Proper infection control protocols, including the use of personal protective equipment, sterilization techniques, and strict adherence to universal precautions, are crucial to minimize these risks.
Job Satisfaction
Despite the challenges, many dental hygienists find their career highly rewarding. The opportunity to make a positive impact on patients' oral health and overall well-being brings a sense of fulfillment. Building long-term relationships with patients and witnessing their improved oral health can be personally gratifying for dental hygienists.
Contribution to Public Health
Dental hygienists also play a crucial role in contributing to public health. By educating patients on oral hygiene practices, preventive measures, and the importance of regular dental visits, they help promote and maintain good oral health within the community. Dental hygienists are at the forefront of oral health advocacy and play a vital role in raising awareness about the importance of oral health.
Comparison with Related Healthcare Careers
Dental Assistant
While dental hygienists and dental assistants work closely together, their roles and responsibilities differ. Dental assistants primarily provide support to dentists and dental hygienists by preparing patients for treatments, assisting during procedures, and managing equipment and supplies. Dental hygienists, on the other hand, focus on preventive oral care, patient education, and performing dental hygiene procedures.
Dentist
Dentists are healthcare professionals who diagnose and treat various oral health conditions. They have a more extensive scope of practice compared to dental hygienists and often perform more complex procedures, including fillings, root canals, and extractions. Dental hygienists work under the supervision of dentists and collaborate with them to provide comprehensive care to patients.
Oral and Maxillofacial Surgeon
Oral and maxillofacial surgeons specialize in surgical procedures relating to the mouth, jaws, and face. They perform complex surgeries such as wisdom teeth extraction, corrective jaw surgery, and facial reconstruction. Dental hygienists do not perform surgical procedures but rather focus on preventive care, patient education, and non-surgical treatments.
Dental Laboratory Technician
While dental laboratory technicians are also part of the dental team, their role is different from that of dental hygienists. Dental laboratory technicians work in a laboratory setting, where they create dental prosthetics such as crowns, bridges, and dentures based on impressions and instructions provided by dentists and dental hygienists. Their work contributes to the overall treatment plan developed by the dental team.
Tips for Success in the Dental Hygienist Career
Develop Strong Communication Skills
Effective communication is key to success as a dental hygienist. It involves not only communicating with patients but also collaborating with dentists and other dental team members. Strong interpersonal skills, active listening, empathy, and the ability to explain complex concepts in a clear and understandable manner are essential for building trust and establishing rapport with patients.
Stay Updated on Advancements in Dentistry
Dentistry is a constantly evolving field, with new technologies, research findings, and treatment techniques emerging regularly. To provide the best care possible, dental hygienists should stay up to date with these advancements. Engaging in continuing education, attending dental conferences or seminars, and joining professional organizations can help dental hygienists stay current with the latest advancements in the field.
Network and Seek Mentorship
Building a network of professional connections, both within and outside the dental industry, can be beneficial for career growth. Networking allows dental hygienists to learn from others, gain insight into different practice settings, and stay informed about potential job opportunities. Seeking mentorship from experienced dental hygienists can also provide valuable guidance and advice throughout your career.
Continuously Improve Technical Skills
Technical skills are at the core of the dental hygienist's role. It is important to continuously work on improving and refining these skills. This can be accomplished through practice, seeking additional training or certifications, and staying updated on the latest evidence-based practices. Continuously striving for excellence in clinical skills will contribute to providing the highest level of care to patients.
In conclusion, a career as a dental hygienist offers a fulfilling and rewarding path in the field of oral health. By completing the required education, obtaining licensure and certifications, and continuously expanding knowledge through continuing education, dental hygienists can make a positive impact on patients' oral health and overall well-being. With opportunities for advancement, specialization, and diverse work settings, the dental hygienist career provides a variety of avenues for professional growth and success.