If you've ever considered a career in the United States as a bartender, then this article is for you. In this article, we'll explore the exciting world of bartending, the career path it offers, and the opportunities available for students interested in pursuing this profession in the USA. Whether you're passionate about mixology, enjoy engaging with customers, or simply want to experience the vibrant atmosphere of bars and restaurants, this article will provide you with a comprehensive overview of the bartending career path. So, grab a drink and get ready to dive into the fascinating world of bartending in the USA!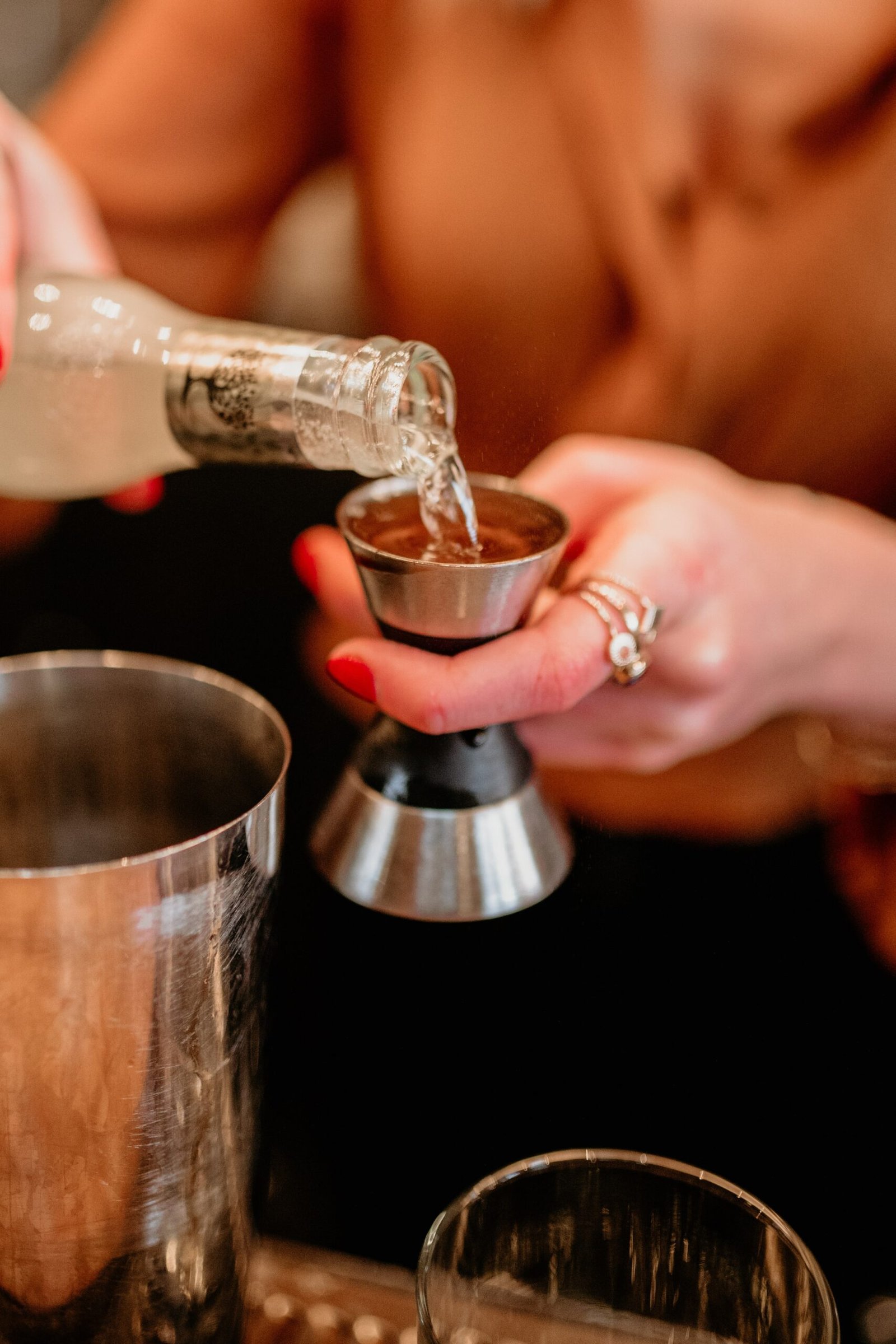 This image is property of images.unsplash.com.
1. What is a Bartender?
1.1 Definition of a Bartender
A bartender is a skilled professional who works in establishments that serve alcoholic beverages, such as bars, restaurants, clubs, and hotels. They are responsible for crafting and serving a variety of drinks to customers, as well as ensuring a pleasant and enjoyable experience for patrons. Bartenders are often considered the face of the establishment, as they interact directly with customers and play a crucial role in creating a welcoming atmosphere.
1.2 Duties and Responsibilities
The duties and responsibilities of a bartender go beyond simply mixing and serving drinks. They must possess excellent customer service skills to engage with customers and provide recommendations based on their preferences. Bartenders are responsible for taking drink orders, preparing and serving alcoholic and non-alcoholic beverages, maintaining cleanliness behind the bar area, organizing inventory, and handling cash and credit card transactions. Additionally, bartenders may be required to create unique drink recipes, stay updated with current industry trends, and ensure the responsible service of alcohol by monitoring the intoxication levels of customers.
2. Qualifications and Skills
2.1 Legal Requirements for Bartenders
In the United States, bartenders must meet certain legal requirements to serve alcohol. The legal drinking age varies depending on the state, but it is typically 21 years old. Therefore, bartenders must be of legal drinking age themselves. Some states also require bartenders to obtain an alcohol server or bartender license, which involves completing a training program that covers responsible alcohol service, state laws and regulations, and techniques to recognize and handle intoxicated customers. These licenses are often obtained through local government agencies or online courses.
2.2 Necessary Skills
To succeed as a bartender, certain skills are essential. Bartenders should have excellent communication skills to interact effectively with customers and provide exceptional service. This includes active listening to understand customer preferences and being able to explain the different drink options available. Time management is crucial in a fast-paced environment, as bartenders must prioritize tasks and ensure prompt service. Multitasking is also essential, as bartenders often juggle multiple drink orders simultaneously. Other important skills include a good memory for drink recipes, basic math skills for handling transactions, and the ability to work well under pressure.
2.3 Education and Training
While there are no strict educational requirements to become a bartender, having a high school diploma or equivalent is beneficial. Some vocational schools, community colleges, and bartending academies offer specialized training programs for aspiring bartenders. These programs typically cover drink mixing techniques, knowledge of various spirits, customer service skills, and responsible alcohol service. Additionally, gaining practical experience by working as a server or barback can provide valuable exposure to the industry and help develop essential skills.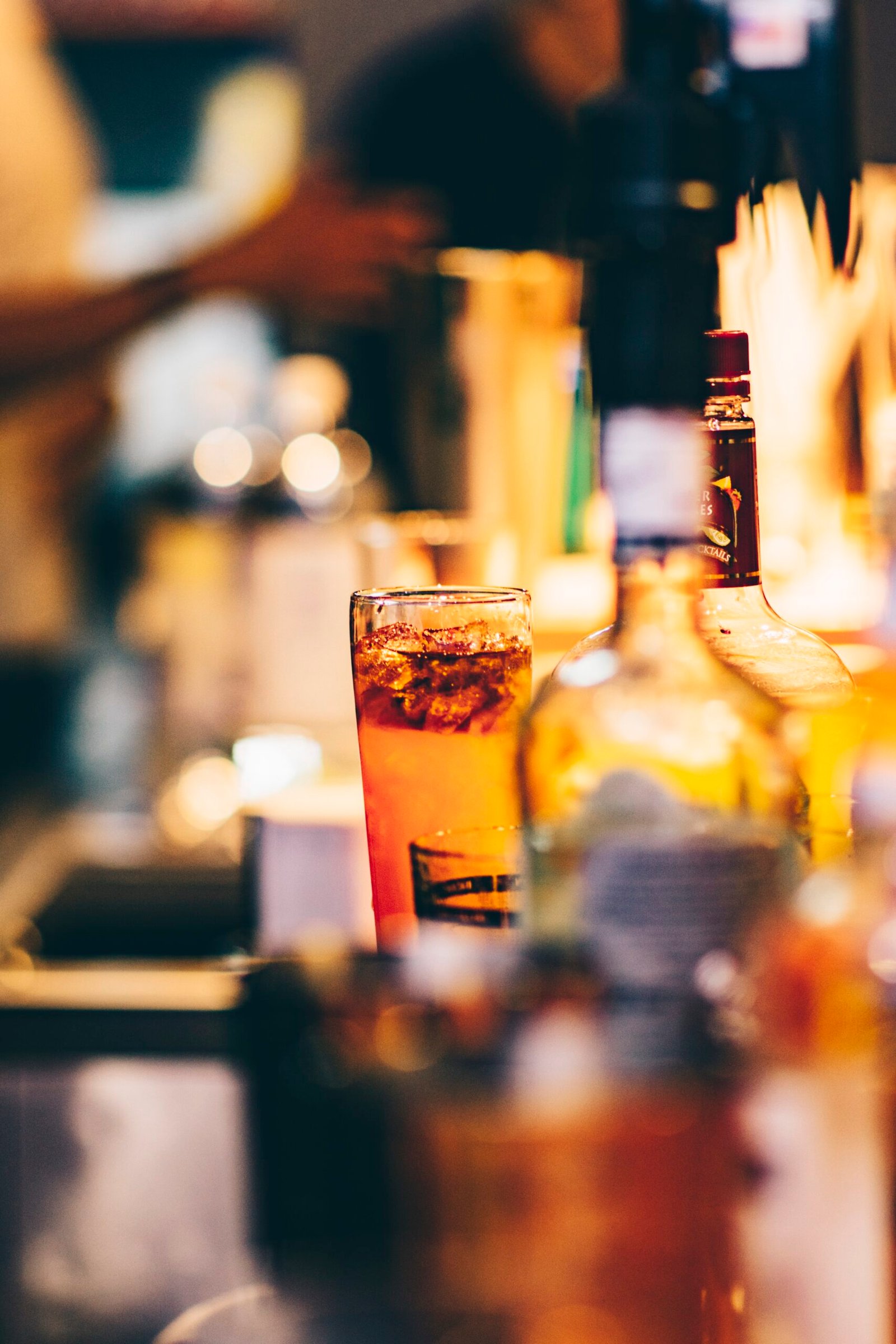 This image is property of images.unsplash.com.
3. Types of Bartending Jobs
3.1 Classic Bartender
A classic bartender works in a traditional bar setting, serving a wide range of drinks, including cocktails, beers, wines, and non-alcoholic beverages. They are skilled in the art of mixology and can create both classic and innovative drink recipes to cater to different tastes. Classic bartenders are knowledgeable about various spirits, flavor profiles, and serving techniques, ensuring that each drink is crafted with precision.
3.2 Mixologist
A mixologist takes bartending to the next level by specializing in the creation of unique and inventive cocktails. They possess extensive knowledge of different spirits, ingredients, and flavor combinations, allowing them to create innovative and visually appealing drinks. Mixologists are known for their creativity and ability to design signature cocktails that reflect the style and theme of a particular establishment.
3.3 Flair Bartender
Flair bartenders are known for their impressive skills in utilizing bottle flipping, juggling, and other entertaining tricks while making drinks. They combine mixology with performance art, captivating audiences with their showmanship and skillful techniques. Flair bartending requires extensive practice and coordination, as bartenders must maintain a high level of precision while performing visually stunning tricks.
3.4 Tiki Bartender
A tiki bartender specializes in the art of crafting tropical and exotic cocktails inspired by Polynesian culture. They are well-versed in the use of tropical ingredients, such as rum, fruit juices, and various syrups, to create refreshing and vibrant cocktails. Tiki bartenders often work in bars or establishments with a Polynesian or tropical theme, aiming to transport customers to an island paradise through their drinks.
3.5 Craft Beer Bartender
Craft beer bartenders focus on serving a wide range of specialty beers from microbreweries and craft breweries. They possess in-depth knowledge of different beer styles, flavor profiles, and brewing processes, enabling them to offer recommendations and guide customers through the diverse world of craft beer. Craft beer bartenders must have a passion for beer and continually update their knowledge to stay current with the evolving craft beer industry.
3.6 Wine Bartender
Wine bartenders specialize in serving and recommending different types of wine to customers. They have extensive knowledge of different grape varieties, regions, and flavor profiles, allowing them to make informed suggestions based on customer preferences. Wine bartenders often work in upscale restaurants or wine bars, where they curate a wine list, maintain proper wine storage and service techniques, and ensure that customers have a memorable wine-drinking experience.
4. Job Prospects and Salary
4.1 Job Outlook for Bartenders
The job outlook for bartenders is expected to remain stable in the coming years. While the demand for bartenders can fluctuate based on economic conditions and consumer spending, there will always be a need for skilled professionals in the hospitality industry. Additionally, the hospitality industry is known for its ability to adapt and innovate, creating new opportunities for bartenders in emerging markets, such as craft cocktails and experiential dining concepts.
4.2 Salary Range
The salary range for bartenders can vary based on factors such as location, establishment type, experience, and the bartender's skill level. According to the Bureau of Labor Statistics, the median hourly wage for bartenders in the United States was $12.01 in May 2020. However, bartenders have the potential to earn more through tips, especially in busy establishments and upscale venues. Bartenders with specialized skills, such as mixology or wine expertise, may also command higher wages.
4.3 Factors Affecting Salary
Several factors can influence a bartender's salary. The location of the establishment plays a significant role, as wages tend to be higher in larger cities with a higher cost of living and a greater demand for skilled bartenders. The type of establishment can also impact earnings, with upscale bars and restaurants often paying higher wages compared to casual or dive bars. Bartenders who work in establishments with a strong cocktail culture or cater to affluent clients may also have more opportunities for higher earnings through tips and bonuses.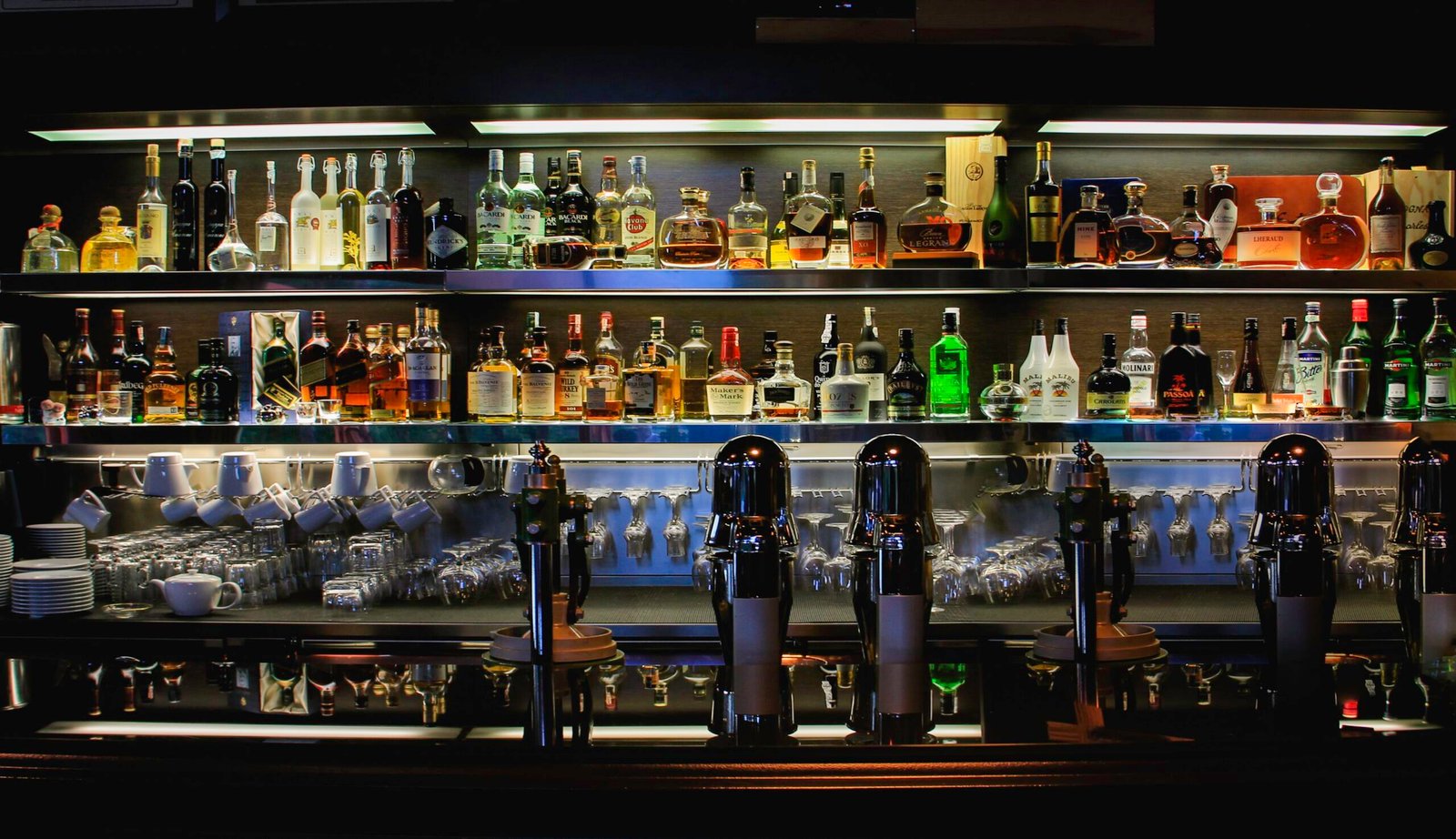 This image is property of images.unsplash.com.
5. Work Environment
5.1 Settings where Bartenders Work
Bartenders work in a variety of settings, including bars, restaurants, clubs, hotels, and catering companies. The work environment can range from small, intimate bars to large, bustling nightclubs. Some bartenders also work at special events such as weddings, parties, and corporate functions. The specific work environment can influence the pace of work, customer demographics, and the types of drinks and services provided. Bartenders must be adaptable and capable of providing excellent service in any setting they find themselves in.
5.2 Working Hours
The working hours of a bartender can vary depending on the establishment and its operating hours. While many bars and clubs operate late into the night, some establishments, such as hotel bars and restaurants, may have more traditional operating hours. Bartenders often work on evenings, weekends, and holidays, as these are typically the busiest times for the hospitality industry. Irregular or non-traditional working hours are common in this profession, and bartenders must be prepared for late nights and long shifts.
5.3 Physical Demands and Challenges
Bartending can be physically demanding, as it involves standing for long periods, carrying heavy bottles and kegs, and continuous movement behind the bar. Bartenders may also face challenges related to noise levels, crowded spaces, and managing multiple tasks simultaneously. Additionally, the fast-paced and often high-stress environment can be mentally and emotionally demanding. It is essential for bartenders to practice self-care and address any physical or mental health issues to ensure their well-being in this dynamic profession.
6. Job Skills and Personal Traits
6.1 Communication Skills
Effective communication skills are vital for bartenders to interact with customers, understand their preferences, and provide exceptional service. Clear and friendly communication helps build rapport with customers and creates a welcoming atmosphere.
6.2 Time Management
Bartenders must be skilled in managing their time efficiently to ensure prompt service to customers. Being able to prioritize tasks, handle multiple drink orders simultaneously, and stay organized are crucial for success in this fast-paced profession.
6.3 Multitasking
Multitasking is an essential skill for bartenders who often have to handle multiple orders, manage payment transactions, and interact with customers simultaneously. The ability to stay focused and manage several tasks simultaneously is key to providing efficient service.
6.4 Salesmanship
Bartenders are responsible for upselling and promoting specialty drinks, encouraging customers to try new offerings, and maximizing sales. Salesmanship skills, including product knowledge, persuasion, and suggestive selling techniques, can contribute to increased sales and customer satisfaction.
6.5 Customer Service
Providing exceptional customer service is a fundamental aspect of the bartender's role. Bartenders must be attentive, friendly, and able to anticipate and fulfill customer needs. Resolving complaints and diffusing difficult situations with professionalism and tact are also essential customer service skills.
6.6 Creativity and Eye for Detail
Bartenders often have the opportunity to showcase their creativity by crafting unique drink recipes and garnishing drinks in visually appealing ways. Attention to detail is crucial in ensuring that each drink is crafted with precision, maintaining consistent quality and presentation.
6.7 Stamina and Endurance
The physical demands of bartending require stamina and endurance. Bartenders need to be able to stand for long periods, carry heavy bottles and kegs, and work in a fast-paced environment with high energy levels. Physical fitness and self-care practices are important to maintain overall well-being.
7. Advancement Opportunities
7.1 Bartender to Bar Manager
With experience and proven leadership skills, bartenders can advance to become bar managers. Bar managers oversee all aspects of bar operations, including staff management, inventory control, menu development, and maintaining high standards of customer service. This role requires strong organizational and managerial skills, as well as the ability to handle various administrative and operational responsibilities.
7.2 Opening Your Own Bar
For entrepreneurial-minded bartenders, opening their own bar can be an exciting career progression. This path requires a significant investment of time, effort, and capital, as well as extensive knowledge of the hospitality industry and business management. Owning a bar allows bartenders to showcase their creativity, create a unique concept, and be in full control of their establishment's operations.
7.3 Bartending Instructor or Consultant
Experienced bartenders can transition into the role of a bartending instructor or consultant. They can share their knowledge and skills by teaching aspiring bartenders in training programs or offering consulting services to establishments seeking to improve their bar operations. This career path allows bartenders to contribute to the development of future bartenders and the improvement of the industry as a whole.
7.4 Brand Ambassador
Bartenders who develop a reputation for expertise in a particular brand or spirit may have the opportunity to become brand ambassadors. Brand ambassadors represent and promote a specific brand, often working closely with the marketing and sales teams. They conduct product demonstrations, provide training to other bartenders, and act as representatives of the brand at events, trade shows, and industry gatherings.
8. Union Membership in Bartending
8.1 Benefits of Union Membership
Some bartenders choose to join bartenders' unions, which are organized labor groups that represent the interests of bartenders and negotiate for improved wages, benefits, and working conditions. Union membership can provide job security, access to healthcare and retirement benefits, legal protection, and a collective voice in advocating for bartenders' rights and fair treatment.
8.2 Union Representation for Bartenders
Bartenders' unions, such as the United Brotherhood of Bartenders and Mixologists, the American Bartenders Association, and local chapters of the Service Employees International Union, represent bartenders in labor negotiations, contract disputes, and grievance procedures. They serve as a resource and support system for bartenders, ensuring that their rights and needs are protected in the workplace.
9. Challenges and Job Safety
9.1 Alcohol-Related Challenges
Bartenders face various challenges related to alcohol consumption, including overconsumption, underage drinking, and the responsible service of alcohol. Bartenders must be diligent in recognizing the signs of intoxication and taking appropriate measures to prevent over-serving customers. They must also follow legal requirements, such as checking IDs to ensure that only individuals of legal drinking age are served alcohol.
9.2 Dealing with Difficult Customers
Bartenders often encounter difficult customers, ranging from those who are unruly or aggressive to those who have specific dietary restrictions or preferences. Maintaining a calm and professional demeanor, diffusing conflicts, and providing alternative options are crucial in managing challenging customer interactions.
9.3 Personal Safety Tips
Working in a bar environment can sometimes expose bartenders to unsafe situations. It is essential for bartenders to prioritize personal safety by following best practices, such as staying aware of their surroundings, practicing responsible alcohol service, and having a plan for handling confrontation or security issues. Establishments should also provide training and protocols to ensure the safety of their staff in potentially volatile situations.
9.4 Managing Stress and Burnout
The fast-paced and demanding nature of bartending can lead to stress and burnout. Bartenders must prioritize self-care and take steps to manage stress effectively. This can include maintaining a healthy work-life balance, seeking support from peers and mentors, practicing relaxation techniques, and setting boundaries to prevent fatigue and burnout.
10. Resources and Associations
10.1 Bartender Training Programs and Courses
Several organizations offer bartender training programs and courses to help aspiring bartenders develop the necessary skills and knowledge. Examples include the Professional Bartending Schools of America, BarSmarts, and the Wine & Spirit Education Trust. These programs provide hands-on training, theoretical knowledge, and industry certifications to enhance job prospects and increase employability.
10.2 Professional Bartenders Associations
Professional bartenders associations provide networking opportunities, educational resources, and industry support for bartenders. Associations such as the United States Bartenders' Guild (USBG) and the International Bartenders Association (IBA) promote the bartending profession, offer competitions and workshops, and foster camaraderie among bartenders.
10.3 Online Resources and Forums
Online resources and forums are valuable tools for bartenders to stay updated with industry trends, access educational materials, and connect with other professionals. Websites such as Bar Convent, Tales of the Cocktail, and The Bartender's Library offer a wealth of information and opportunities for knowledge-sharing within the bartending community. Online forums, such as r/bartenders on Reddit, allow bartenders to ask questions, seek advice, and share experiences with others in the industry.
In conclusion, a career as a bartender offers a dynamic and rewarding path for those interested in the hospitality industry. With the right qualifications, skills, and personal traits, bartenders can thrive in a variety of settings and specialize in different areas of bartending. From classic bartenders to mixologists, there are diverse roles and advancement opportunities available. While the job can be physically demanding and challenging at times, bartenders who excel in communication, time management, and customer service can build successful careers and enjoy the excitement and creativity of this profession.