If you have ever considered pursuing a career as a licensed therapist in the USA, you may be wondering where to start. Becoming a licensed therapist requires a combination of education, training, and licensure, and the process can vary depending on the state and the specific type of therapy you are interested in. In this article, we will guide you through the general steps to becoming a licensed therapist in the USA, providing you with a clear roadmap to follow on your journey towards a rewarding career in helping others.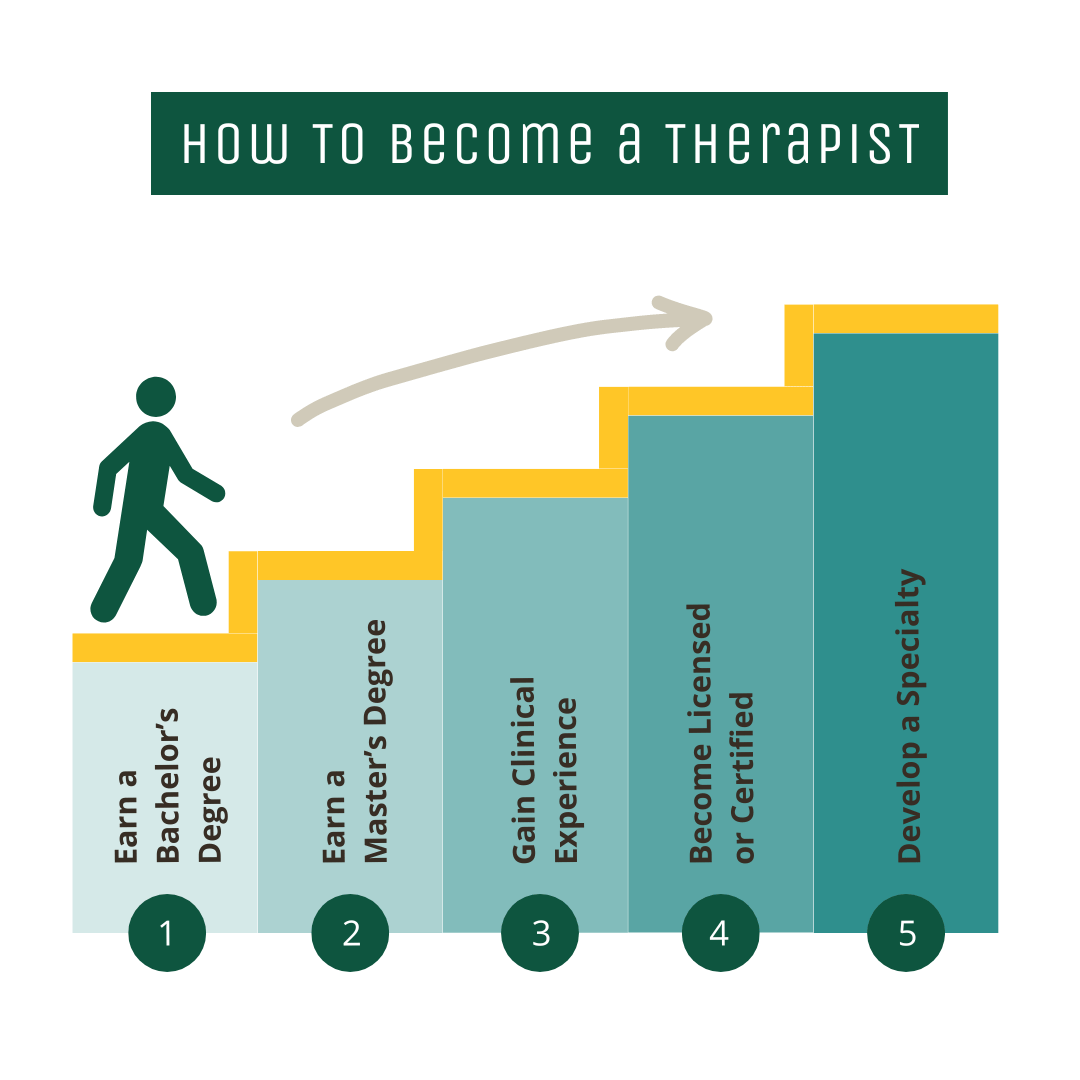 This image is property of www.pointloma.edu.
Education Requirements
Earn a Bachelor's Degree
To become a licensed therapist in the USA, you will need to start by earning a Bachelor's degree. This is typically the first step in your educational journey towards a career in therapy. A Bachelor's degree can be in any field, but it is beneficial to choose a major related to psychology or a related discipline. During your undergraduate studies, you will learn the foundational principles of psychology and human behavior, which will provide you with a solid understanding of the field.
Complete a Master's Degree
After earning a Bachelor's degree, the next step is to complete a Master's degree in a mental health-related field. There are several options for graduate programs, including counseling, psychology, social work, or marriage and family therapy. Each program has its own specific requirements and coursework, so it's important to research and choose a program that aligns with your career goals. A Master's degree typically takes an additional two to three years to complete and allows you to deepen your knowledge and skills in the field of therapy.
Obtain a Doctoral Degree (optional)
While a Master's degree is sufficient for many therapy careers, obtaining a doctoral degree can open up additional opportunities. A Doctoral degree, such as a Ph.D. or Psy.D., is usually necessary for individuals who wish to work as clinical psychologists or pursue careers in academia or research. This advanced degree can take several years to complete and requires a significant commitment of time and resources. However, it provides an in-depth understanding of the theoretical foundations of therapy and allows you to develop advanced clinical skills.
Field Experience
Participate in Internship or Field Placement
Alongside your academic coursework, it is crucial to gain practical experience in the field. Many graduate programs require students to participate in internships or field placements to provide hands-on training. These experiences allow you to apply the knowledge and skills learned in the classroom to real-world situations. Internships or field placements may be available in a variety of settings, such as community mental health centers, hospitals, or private practices. They provide you with the opportunity to work directly with clients under the supervision of licensed professionals.
Gain Supervised Clinical Experience
In addition to internships or field placements during your studies, it's essential to gain supervised clinical experience after completing your degree. Many states have specific requirements for the number of supervised clinical hours needed to become licensed. Supervised clinical experience involves providing therapy services to clients with guidance and oversight from a licensed therapist. This experience allows you to further develop your counseling skills and gain confidence in your ability to deliver effective and ethical treatment.
This image is property of 150017025.v2.pressablecdn.com.
Licensure Requirements
Fulfill State-Specific Requirements
To practice as a licensed therapist, you must fulfill the licensure requirements set forth by your state. Each state has its own specific requirements, which may include completing specific coursework, obtaining a certain number of clinical hours, and passing a licensure examination. It is important to research the requirements of the state in which you intend to practice and ensure that you meet all the necessary criteria.
Pass the National Examination
In addition to meeting state-specific requirements, aspiring licensed therapists must pass a national examination, such as the National Counselor Examination (NCE) or the Examination for Professional Practice in Psychology (EPPP). These exams assess your knowledge and competence in the field and are designed to ensure that you can provide safe and effective therapy services to clients. It is essential to thoroughly prepare for these exams to increase your chances of success.
Complete Additional Licensing Requirements
Depending on your state, there may be additional licensing requirements that you need to fulfill. These requirements may include background checks, proof of liability insurance, or submission of reference letters. It's important to carefully review the licensing board's guidelines and ensure that you have all the necessary documentation and clearances before submitting your application.
Specialization Options
Choose a Specialty Area
As a licensed therapist, you have the opportunity to choose a specialty area to focus your practice. There are several specialty areas within therapy, such as marriage and family therapy, addiction counseling, child and adolescent therapy, or trauma counseling. Choosing a specialty allows you to develop expertise in a particular area of therapy and attract clients who are seeking assistance in that specific area. This specialization can enhance your career prospects and enable you to make a meaningful impact in the lives of your clients.
Pursue Additional Training or Certifications
To further enhance your skills and knowledge in your chosen specialty area, you may consider pursuing additional training or certifications. Many professional organizations offer specialized training programs or certifications that can help you stay updated with the latest research and best practices in your field. These additional credentials can also demonstrate your commitment to ongoing professional development and may increase your marketability as a licensed therapist.
This image is property of www.counselor-education.com.
Continuing Education
Participate in Continuing Education Courses
Continuing education is essential for licensed therapists to stay current with the latest advancements and best practices in the field. Participating in continuing education courses allows you to expand your knowledge, learn new therapeutic techniques, and stay updated with changes in ethical guidelines and legal requirements. Many professional organizations offer a variety of continuing education opportunities, including workshops, conferences, and online courses.
Meet State-Mandated Continuing Education Requirements
In addition to voluntary continuing education, many states have specific continuing education requirements that licensed therapists must fulfill to maintain their licensure. These requirements vary by state and may include a specific number of hours or specific topics that need to be covered. It is important to keep track of your continuing education credits and ensure that you meet all the state-mandated requirements within the designated timeframes.
Supervision Process
Work under Supervision
During the early stages of your career as a licensed therapist, it is common to work under the supervision of a more experienced practitioner. Supervision provides guidance, support, and feedback as you navigate the complexities of the therapy profession. It allows you to seek advice from a seasoned professional, gain insights into challenging cases, and refine your therapeutic skills. Working under supervision is a valuable learning experience that can help you grow both personally and professionally.
Accumulate Supervised Clinical Hours
As part of the supervision process, you will be required to accumulate supervised clinical hours. These hours are typically a requirement for licensure and help ensure that you are receiving appropriate oversight and guidance as you work with clients. The number of supervised clinical hours required varies by state, so it is important to familiarize yourself with the specific requirements in the state where you plan to practice. These hours provide invaluable practical experience and contribute to your professional development.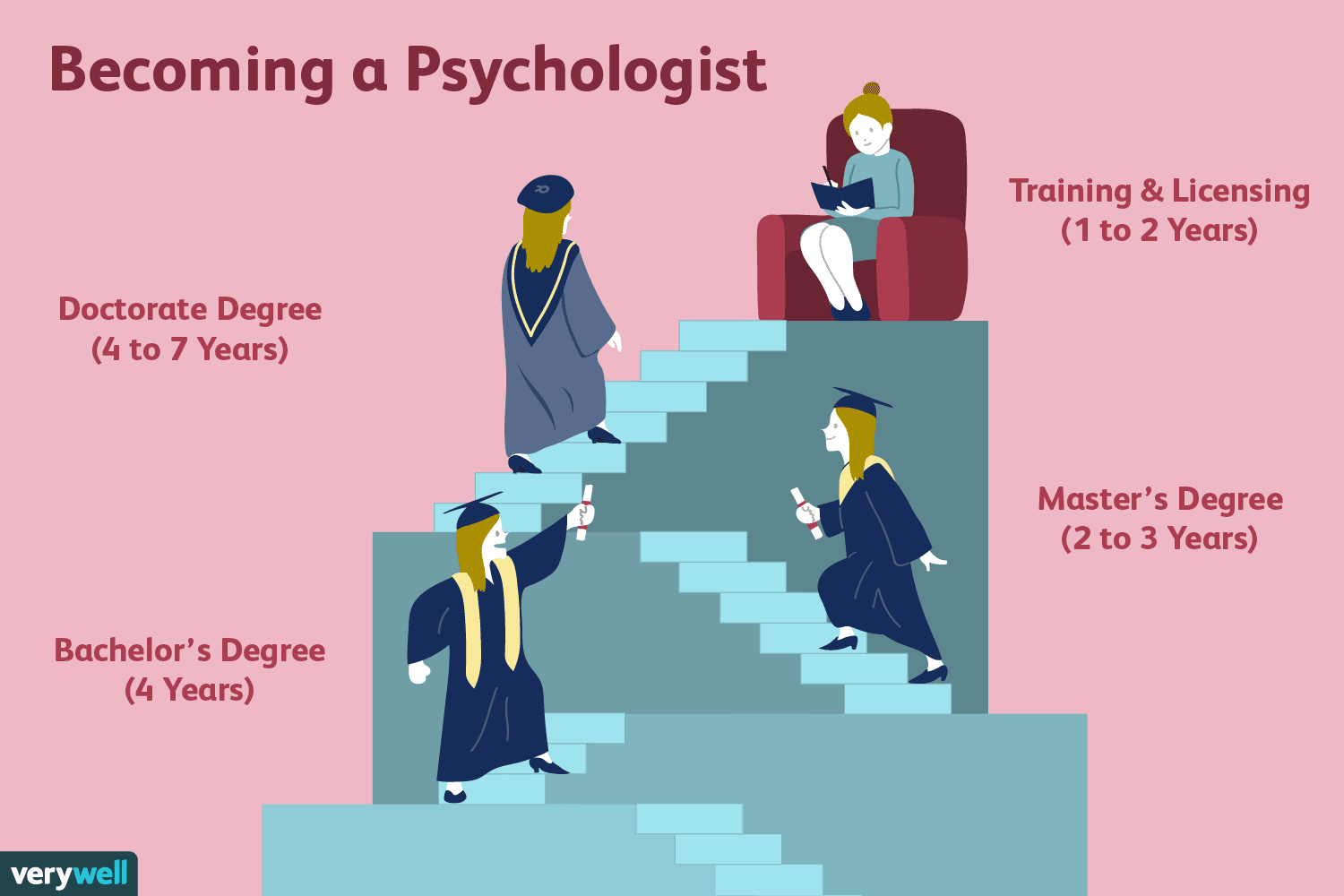 This image is property of www.verywellmind.com.
Ethics and Legal Knowledge
Understand Ethical Guidelines
As a licensed therapist, it is essential to have a thorough understanding of ethical guidelines governing the profession. These guidelines outline the principles and standards that therapists must adhere to when providing therapy services. They provide guidance on maintaining client confidentiality, establishing professional boundaries, and ensuring the well-being and safety of clients. By always following ethical guidelines, you can maintain a high level of professionalism and provide quality care to your clients.
Maintain Confidentiality
Confidentiality is a fundamental principle in therapy, and licensed therapists must prioritize maintaining client confidentiality at all times. This means safeguarding the personal information shared by clients during therapy sessions and not disclosing it without explicit consent. Understanding the legal and ethical requirements surrounding client confidentiality is crucial to building trust and promoting a safe and secure therapeutic environment.
Stay Updated on Legal Requirements
In addition to ethical guidelines, licensed therapists must stay updated on the legal requirements that govern their profession. These requirements may include reporting obligations in cases of abuse or threats of harm, compliance with state laws and regulations, and understanding insurance and billing practices. Compliance with legal requirements is essential to protect both the therapist and the client and ensure that therapy services are delivered ethically and within the boundaries of the law.
Examination Preparation
Study for the Licensing Exam
Preparing for the licensing exam is a critical step in becoming a licensed therapist. It is important to dedicate sufficient time and effort to study for the exam to increase your chances of success. Create a study plan, review key concepts and theories, and utilize study resources available to you. Developing a solid understanding of the material covered on the exam will not only help you pass but also enhance your clinical skills and knowledge.
Take Practice Exams
Taking practice exams can be a valuable tool in exam preparation. These exams simulate the format and content of the actual licensing exam and allow you to familiarize yourself with the types of questions you may encounter. Practice exams help you assess your knowledge and identify areas that require additional review and study. They also help build confidence and reduce test anxiety by providing a sense of what to expect on the actual exam day.
Seek Study Resources and Study Groups
To enhance your exam preparation, seek out additional study resources and consider joining study groups or attending review courses. Many textbooks, online resources, and study guides are available that provide comprehensive coverage of the exam topics. Study groups can offer opportunities to discuss and clarify concepts, share study strategies, and engage in collaborative learning. Utilizing a variety of study resources and study methods can help you maximize your exam preparation outcomes.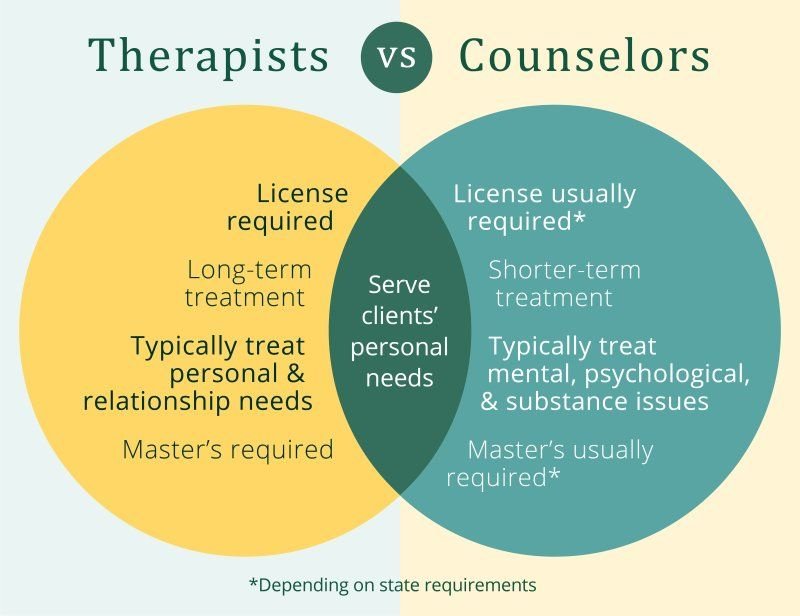 This image is property of www.pointloma.edu.
Application Process
Submit Application to State Licensing Board
Once you have fulfilled the necessary education, clinical experience, and exam requirements, it is time to submit your application to the state licensing board. The application process may require you to provide detailed information about your education, clinical experience, background checks, and references. It is crucial to carefully review the application instructions and ensure that all required documentation is submitted accurately and in a timely manner.
Pay Application Fees
When submitting your application to the state licensing board, you will also be required to pay the application fees. The fees vary by state and cover the administrative costs associated with processing your application and reviewing your credentials. It is important to budget for these fees and include them in your financial planning as you navigate the licensure process.
Provide Supporting Documentation
Supporting documentation is an essential component of the application process. This documentation may include transcripts, verification of supervised clinical hours, reference letters, and any other documentation required by the licensing board. It is important to gather and organize all the necessary documentation in advance to ensure a smooth and efficient application process.
Continuing Professional Development
Engage in Ongoing Learning
Continuing professional development is crucial for licensed therapists to stay current in their field and enhance their skills and knowledge. Engaging in ongoing learning can involve reading the latest research in the field, attending conferences or workshops, and actively seeking out opportunities for professional growth. By staying up to date with advancements and best practices, you can continue to provide high-quality therapy services to your clients.
Attend Training and Workshops
Attending training programs and workshops is an effective way to expand your expertise and learn new therapeutic techniques. Many professional organizations and institutions offer training programs focused on specific therapeutic approaches or populations. These programs provide opportunities for hands-on learning, networking with other professionals, and gaining insights from experienced practitioners. Continued participation in training and workshops can enhance your therapeutic skills and keep you informed about emerging trends in therapy.
Pursue Advanced Certifications or Degrees
For licensed therapists interested in advancing their careers or specializing in a particular area, pursuing advanced certifications or degrees may be beneficial. Advanced certifications provide recognition of your advanced training and expertise and can enhance your marketability in the field. Additionally, pursuing an advanced degree, such as a doctoral degree, allows you to delve deeper into your specialty area and opens up opportunities for research, teaching, or clinical supervision.
By following these comprehensive steps, you can embark on a fulfilling career as a licensed therapist in the USA. Remember to research and familiarize yourself with the specific requirements of the state in which you intend to practice, seek out opportunities for practical experience and ongoing learning, and stay committed to maintaining the highest ethical and professional standards. Your dedication to your education and professional development will enable you to make a meaningful impact in the lives of your clients and contribute to the field of therapy.