If you've ever dreamt of soaring through the sky, with the wind in your hair and a passion for adventure in your heart, then exploring a career as a commercial pilot in the USA might just be the perfect fit for you. In this article, we will provide you with a comprehensive overview of what it takes to become a commercial pilot, highlighting the exciting opportunities and challenges that await those who choose this path. Whether you're a student contemplating your future or someone looking for a career change, prepare to be captivated by the exhilarating world of flying.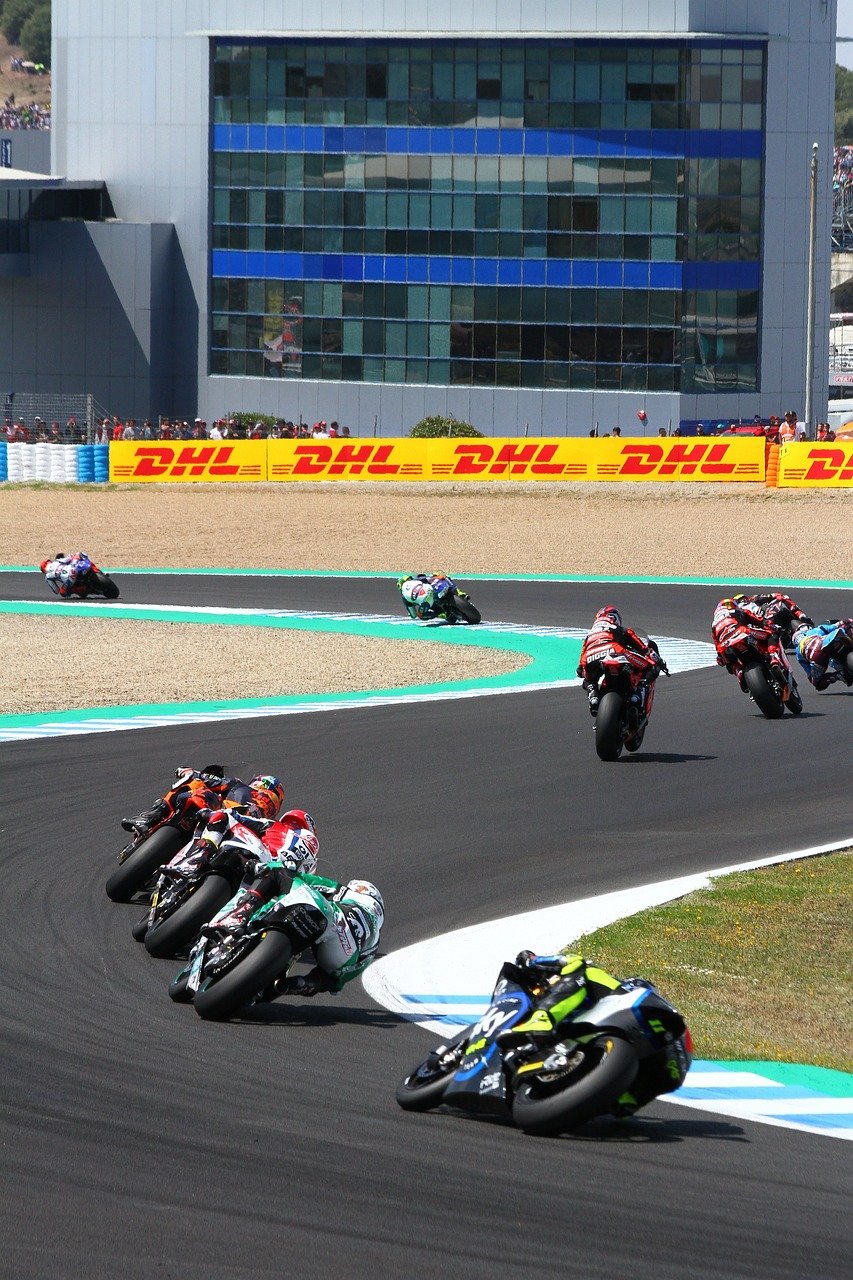 This image is property of pixabay.com.
Education and Training
Requirements for becoming a commercial pilot
Becoming a commercial pilot requires meeting specific requirements set by aviation authorities. In the USA, to obtain a commercial pilot's license, you must be at least 18 years old, hold a private pilot's license, and have a minimum of 250 flight hours. Additionally, you need to pass written and practical exams, including demonstrating proficiency in areas such as flight maneuvers, navigation, and emergency procedures.
Types of pilot licenses
There are several types of pilot licenses available, each allowing you to fly different types of aircraft and perform specific tasks. For commercial pilots, the most common licenses include the private pilot license (PPL), instrument rating (IR), commercial pilot license (CPL), and airline transport pilot license (ATPL). Each license has its own training requirements and privileges, with the ATPL being the highest level of certification.
Choosing a flight school
Selecting the right flight school is crucial for your pilot training journey. Factors to consider include the location, reputation, instructors' expertise, and fleet of aircraft available for training. It's important to research and visit multiple flight schools to assess their curriculum, training facilities, safety record, and career placement services. By choosing a reputable flight school, you'll receive quality education and be better prepared for a successful career as a commercial pilot.
Flight training programs
Flight training programs are designed to equip aspiring pilots with the necessary knowledge and practical skills to safely operate an aircraft. These programs usually consist of ground school instruction, simulator sessions, and actual flight time. The curriculum covers topics such as aviation regulations, aerodynamics, meteorology, aircraft systems, and navigation. It is essential to choose a comprehensive training program that meets all the requirements for obtaining a commercial pilot license.
Financial considerations for pilot training
Pilot training can be a significant financial investment. The cost of flight training programs varies depending on the flight school, location, and the types of aircraft used for training. It's important to carefully consider the total cost, including tuition fees, instructor fees, aircraft rental, study materials, and any additional expenses such as medical examinations and licensing fees. Researching scholarships, grants, and loans may help alleviate the financial burden and make pilot training more accessible.
Job Responsibilities
Operating aircraft
As a commercial pilot, your primary responsibility is to safely operate an aircraft. This includes conducting pre-flight inspections, managing aircraft systems, taking off, flying at appropriate altitudes and speeds, adhering to air traffic control instructions, and performing smooth landings. Commercial pilots must have thorough knowledge of aircraft performance, navigation, and emergency procedures, ensuring that they can handle any situation that may arise during a flight.
Navigational duties
Navigating an aircraft involves using various instruments, charts, and electronic systems to determine the aircraft's position and make accurate course corrections. Pilots must be skilled in interpreting navigation aids, understanding airspace regulations, and planning efficient routes. Additionally, they must stay updated on weather conditions and communicate with air traffic control to receive route clearances and guidance in busy airspace.
Ensuring safety and security
Safety is paramount in aviation, and commercial pilots play a critical role in maintaining it. They must conduct thorough pre-flight inspections, follow all safety procedures and checklists, and monitor aircraft systems throughout the flight. Pilots are responsible for identifying and mitigating any potential risks, ensuring passenger and crew safety. Additionally, they must be prepared to handle emergencies and coordinate evacuations if necessary.
Managing emergencies
In the event of an emergency, commercial pilots must remain calm and take appropriate actions to ensure the safety of everyone on board. This includes communicating with air traffic control, implementing emergency procedures, and making necessary decisions, such as diverting to an alternate airport. Pilots receive specialized training to handle various emergencies, such as engine failures, fires, and severe weather conditions.
Communicating with air traffic control
Effective communication with air traffic control is essential for the safe and efficient operation of an aircraft. Pilots must clearly understand and follow air traffic control instructions, acknowledge clearances, and provide necessary information, such as position reports and weather updates. Communication skills, including clear and concise radio transmissions, are crucial for maintaining situational awareness and preventing misunderstandings in busy airspace.
This image is property of pixabay.com.
Career Path
Becoming a certified pilot
To embark on a career as a commercial pilot, individuals must first obtain a commercial pilot license (CPL). This requires fulfilling the flight experience requirements and passing the necessary written and practical exams. Once you have your CPL, you have the foundation to pursue various career opportunities in the commercial aviation industry.
Building flight hours
After obtaining a CPL, pilots typically need to build flight hours to progress in their careers. Building flight hours can be achieved through various pathways, such as flight instructing, aerial surveying, or working as a charter pilot. It allows pilots to gain valuable experience and develop their skills further.
Advancing through ranks
As pilots gain experience and accumulate flight hours, they can advance through different ranks within the commercial aviation industry. Some pilots may progress to become first officers (co-pilots) with regional airlines, and with further experience, they may have the opportunity to upgrade to the role of a captain, where they are in command of the aircraft.
Specializations in commercial aviation
Commercial aviation offers a wide range of specializations that pilots can pursue. These include becoming an airline pilot, corporate pilot, cargo pilot, flight instructor, or working in fields such as aerial photography, air ambulance services, or aerial firefighting. Selecting a specialization depends on personal interests, career goals, and market demands.
Career progression opportunities
The commercial aviation industry offers various opportunities for career progression beyond flying. Pilots can transition into management roles, such as flight operations management or become check airmen, responsible for conducting flight checks and evaluating proficiency. Additionally, pilots may explore opportunities in aviation safety, regulatory compliance, or aviation consulting.
Salary and Job Outlook
Average salary of commercial pilots
The salary of commercial pilots can vary depending on factors such as experience, type of aircraft flown, and employer. According to recent reports, the average annual salary of commercial pilots in the USA ranges from $50,000 to $200,000. However, it's important to note that this is a general range, and salaries can significantly differ based on the pilot's level of expertise and the specific airline or employer.
Factors influencing pilot salaries
Several factors can influence a commercial pilot's salary. These include the size and reputation of the airline, the type of aircraft operated, the pilot's years of experience, additional certifications or ratings held, and geographical location. Pilots working for major airlines or flying large, long-haul aircraft generally earn higher salaries compared to those employed by smaller regional airlines.
Job growth and demand for commercial pilots
The demand for commercial pilots is expected to increase in the coming years, driven by factors such as fleet expansion, pilot retirements, and the growth of low-cost carriers. The Federal Aviation Administration (FAA) estimates that between 2020 and 2039, the number of commercial aviation pilots required will exceed 200,000 in the USA alone. This indicates a promising job outlook for aspiring commercial pilots.
This image is property of pixabay.com.
Work Environment
Flight schedules and shifts
Commercial pilots work in a dynamic and ever-changing environment. They usually follow irregular schedules, including early mornings, late evenings, overnight flights, and weekends. The nature of the job requires flexibility and adaptability to cope with changing flight schedules and sometimes long duty days.
Working conditions in the cockpit
The cockpit serves as the workplace for commercial pilots. It is designed to be a functional space optimized for safely operating the aircraft. However, cockpit environments can vary depending on the type of aircraft and airline. Generally, modern cockpits are equipped with advanced avionics, comfortable seating arrangements, and ergonomic controls to enhance the pilots' working conditions.
Travel and time away from home
Commercial pilots often travel extensively as part of their job. They may fly to multiple destinations, spending varying lengths of time away from home. While this allows pilots to explore different cities and cultures, it can also result in extended periods away from family and friends. Maintaining a healthy work-life balance can be challenging for pilots due to the nature of their profession.
Typical day in the life of a commercial pilot
A typical day for a commercial pilot starts with reviewing weather conditions, flight plans, and performing pre-flight inspections. They coordinate with the flight crew and ensure all necessary documents and equipment are in order. During the flight, pilots focus on monitoring the aircraft systems, communicating with air traffic control, and ensuring the comfort and safety of passengers. After landing, pilots complete post-flight duties, such as filing reports and debriefing with the crew.
Benefits and Perks
Flight benefits for pilots and their families
One of the significant perks of being a commercial pilot is the flight benefits offered by many airlines. Pilots and their immediate family members often enjoy discounted or free air travel for personal trips. This perk allows for more opportunities to explore new destinations and create memorable experiences with loved ones.
Health and insurance benefits
Commercial pilots typically receive comprehensive health and insurance benefits from their employers. These benefits often include medical, dental, and vision insurance, as well as coverage for disability and life insurance. Having access to robust healthcare coverage provides peace of mind and ensures pilots can focus on their job without worrying about personal medical expenses.
Retirement and pension plans
Many commercial aviation companies offer retirement and pension plans to their employees, including pilots. These plans, such as 401(k) or pension funds, allow pilots to save for their future and ensure financial security after their aviation careers. Employers may offer matching contributions, increasing the retirement savings potential.
Other perks and incentives
In addition to flight benefits and insurance plans, commercial pilots may also enjoy other incentives and perks. These can include annual bonuses, profit-sharing programs, employee discounts on various products and services, access to airport lounges, and opportunities for career development and training.
Challenges and Risks
Physical and mental demands
Being a commercial pilot requires physical fitness and mental resilience. Pilots must maintain good overall health to meet the medical certification requirements, which include passing regular medical examinations. Additionally, pilots face mental demands such as decision-making under pressure, coping with fatigue, and managing stressors associated with long-duration flights or irregular schedules.
Safety concerns in aviation
Ensuring safety is a top priority in aviation. Despite advances in technology and stringent safety measures, there are inherent risks associated with flying. Pilots must be constantly vigilant, adhere to safety regulations and guidelines, and stay updated on the latest safety practices. They receive extensive training to handle potential emergencies and mitigate risks to protect passengers, crew, and the aircraft.
Work-life balance challenges
Maintaining a work-life balance can be challenging for commercial pilots due to irregular schedules and time away from home. This can impact personal relationships and social lives, making it important for pilots to find strategies to strike a healthy balance. Open communication and support from family and friends are crucial in navigating these challenges and maintaining a fulfilling personal life.
Potential job instability in the industry
The commercial aviation industry can experience fluctuations due to economic factors, industry trends, and unforeseen events. Pilots may face periods of job instability, particularly during economic downturns or airline bankruptcies. Being adaptable and cultivating a diverse skill set can help pilots navigate such challenges and increase their employability in the industry.
Pilot Lifestyle
Travel opportunities
One of the most rewarding aspects of being a commercial pilot is the opportunity to travel to various destinations. Pilots can experience different cultures, try new cuisines, and explore iconic landmarks around the world. The diverse travel experiences enrich their lives and provide valuable perspectives.
Flexible work schedules
While commercial pilots may face irregular schedules, they also enjoy a certain level of flexibility compared to traditional office-based jobs. Pilots can often bid for schedules that align with their personal preferences, allowing them to balance work and personal commitments. This flexibility provides opportunities for pursuing hobbies, spending time with family, or even working part-time.
Community and camaraderie among pilots
The aviation industry fosters a strong sense of community and camaraderie among pilots. Pilots often build lifelong friendships and professional networks through interactions with fellow pilots, trainers, and aviation enthusiasts. This camaraderie creates a supportive environment where pilots can share experiences, seek advice, and forge lasting relationships.
Unique experiences and perspectives
Being a commercial pilot offers unique experiences that few other careers can provide. Pilots witness breathtaking sunrises and sunsets from above the clouds, marvel at stunning aerial views, and experience the thrill of taking control of an aircraft. These experiences shape pilots' perspectives, fostering a deep appreciation for the wonders of aviation and the world we live in.
Required Skills and Qualities
Technical knowledge and proficiency
Commercial pilots must have a strong understanding of aviation principles, aircraft systems, and navigation techniques. They need to comprehend complex flight instruments, understand weather patterns, and stay updated on the latest industry regulations and practices. Continuous learning and maintaining technical proficiency are essential for ensuring safe and efficient flight operations.
Communication and teamwork skills
Effective communication is crucial for pilots, both within the cockpit and with air traffic control. Pilots must be able to convey information clearly, listen attentively, and follow instructions accurately. Excellent teamwork skills are also essential, as pilots often work closely with other crew members, relying on effective coordination and collaboration to ensure successful flights.
Critical thinking and problem-solving abilities
Commercial pilots are frequently faced with challenging situations that require quick thinking and sound judgment. They must be able to assess complex scenarios, identify potential risks or malfunctions, and devise appropriate solutions. Strong critical thinking and problem-solving abilities enable pilots to make informed decisions, ensuring the safety and efficiency of their flights.
Physical fitness and stamina
Flying an aircraft can be physically demanding, requiring pilots to have good physical fitness and stamina. Pilots must be able to endure long flights, often with limited breaks, and possess the physical agility to operate aircraft controls effectively. Maintaining a healthy lifestyle and engaging in regular exercise helps pilots stay physically fit and perform their duties optimally.
Industry Trends and Innovations
Impact of technology on commercial aviation
Technology plays a significant role in shaping the commercial aviation industry. Advancements in avionics and navigation systems have enhanced flight safety and efficiency. Automation and artificial intelligence have led to the development of autopilot systems and improved aircraft performance. Furthermore, digital applications and data analytics are revolutionizing flight planning, scheduling, and maintenance practices.
Advancements in aircraft design and automation
Aircraft design has evolved rapidly, resulting in more fuel-efficient and environmentally friendly aircraft. The introduction of composite materials has resulted in lighter and more aerodynamic aircraft, reducing fuel consumption and emissions. Automation continues to advance, with features such as auto-land and auto-throttle systems becoming more prevalent, enhancing the safety and precision of flights.
Green aviation initiatives
Growing environmental concerns have prompted the industry to focus on sustainability and reducing its carbon footprint. Airlines are investing in eco-friendly technologies, such as biofuels and electric aircraft, to mitigate the environmental impact of air travel. Sustainable practices, including optimizing flight routes and adopting energy-efficient ground operations, are being implemented to promote greener aviation.
In conclusion, a career as a commercial pilot offers an exciting and dynamic path for those passionate about aviation. From meeting the requirements for pilot training to advancing through ranks, commercial pilots enjoy a rewarding career with numerous opportunities for growth and specialization. While challenges related to work-life balance and job stability exist, the unique experiences, benefits, and camaraderie within the aviation community make it a fulfilling profession. As technology continues to shape the industry and sustainability becomes increasingly important, commercial pilots will play a crucial role in the future of aviation. So, if you dream of taking to the skies and exploring the world from the cockpit, a career as a commercial pilot may be just the adventure you're looking for.