Are you a fashion enthusiast with dreams of pursuing a career as a fashion designer in the USA? Well, you're in luck! This article is here to help you navigate the path to becoming a successful fashion designer in the land of opportunities. With a focus on students interested in the field, we'll provide you with invaluable insights and tips on how to turn your passion for fashion into a thriving career. From education to internships, we'll cover all the essential steps you need to know in order to make your mark in the fashion industry. So, buckle up and get ready to embark on an exciting journey towards becoming a fashion designer in the USA.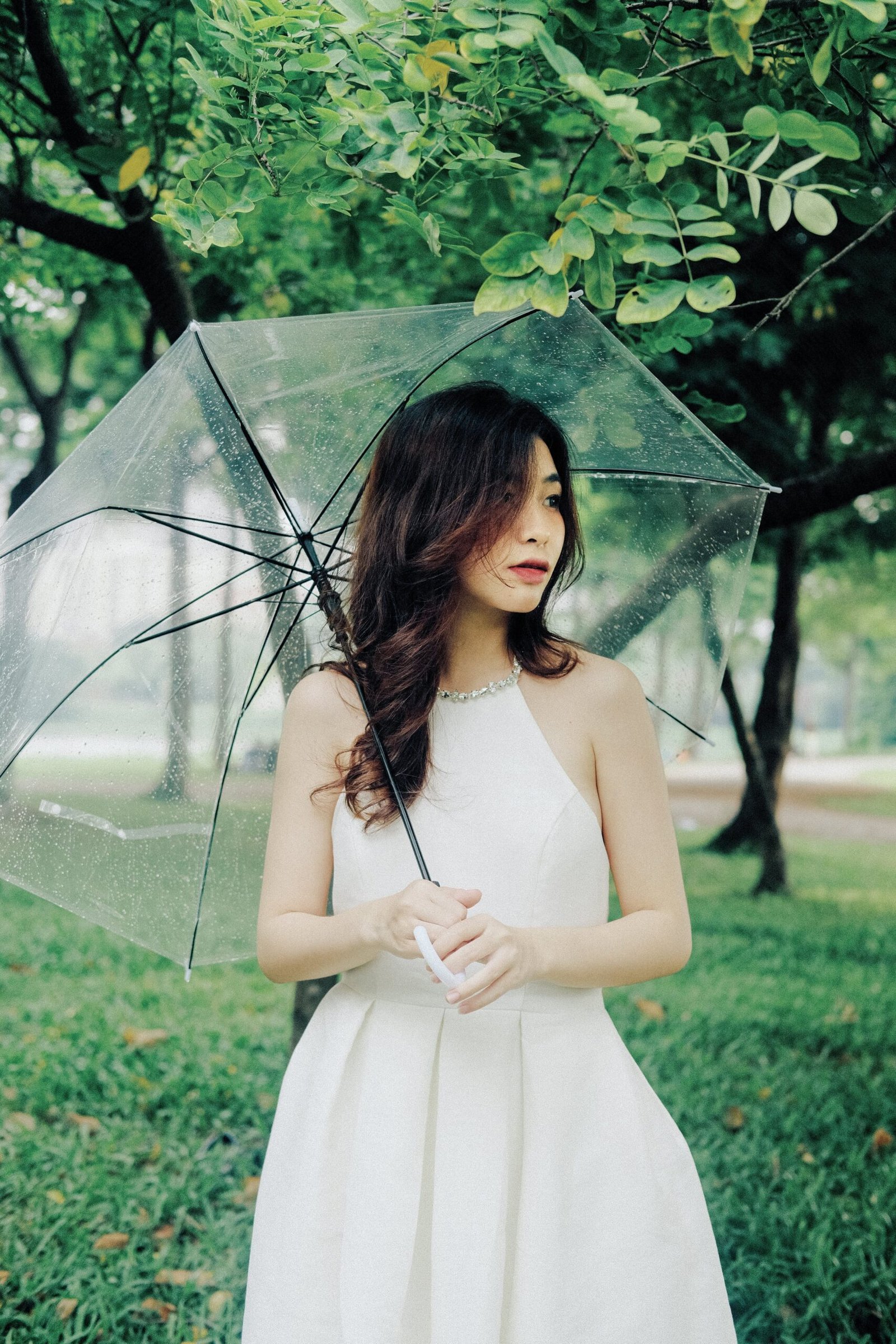 This image is property of images.pexels.com.
Education and Training
Earn a Degree in Fashion Design
If you have a passion for fashion and want to pursue a career as a fashion designer in the USA, earning a degree in fashion design is a great first step. Enrolling in a reputable fashion design program will provide you with the essential knowledge and skills needed to succeed in the industry. You will learn about the fundamentals of design, garment construction, pattern making, textiles, and fashion history. Additionally, you will have the opportunity to explore various design techniques and develop your creative abilities. A degree in fashion design not only provides you with a solid foundation but also opens doors to a wide range of career opportunities.
Develop Your Skills Through Internships
While earning a degree is important, gaining real-world experience through internships is equally valuable. Internships provide you with the opportunity to work in a professional fashion environment and learn from industry experts. By interning at fashion design companies or fashion houses, you can gain hands-on experience in areas such as design, production, merchandising, or fashion marketing. Not only will you enhance your skills and knowledge, but you will also make valuable connections in the industry, which can potentially lead to future job opportunities.
Attend Fashion Design Workshops and Seminars
Continuing education is crucial in the fashion industry, as trends and techniques are constantly evolving. Attending fashion design workshops and seminars is a great way to stay updated with the latest industry practices and expand your knowledge. These events often feature renowned fashion designers, industry leaders, and experts who share their insights and experiences. Participating in workshops and seminars will not only enhance your design skills but also allow you to network with professionals in the field. By attending these events, you can gain valuable knowledge and inspiration, which will help you grow as a fashion designer.
Build a Portfolio
Develop Your Own Style
As a fashion designer, having your own unique style is essential. Developing your own signature style sets you apart from other designers and helps you establish your brand. Experiment with different fabrics, colors, and silhouettes to create a distinct aesthetic. Consider your target audience and design pieces that resonate with their taste. By focusing on developing your own style, you can create a strong and recognizable brand identity that will appeal to clients and potential employers.
Include a Variety of Designs
When building your fashion design portfolio, it's important to showcase a variety of designs. Include different types of garments, such as dresses, tops, pants, and outerwear, to demonstrate your versatility as a designer. Show a range of styles, from casual and everyday wear to evening and couture designs. Incorporate various fabric choices and embellishments to showcase your understanding of textures and details. Including a diverse array of designs in your portfolio will demonstrate your flexibility and creativity as a fashion designer.
Showcase Your Best Work
When curating your portfolio, it's important to showcase your best work. Select pieces that highlight your skills and design aesthetic. Choose designs that demonstrate your technical expertise, creativity, and attention to detail. Quality over quantity is key when it comes to portfolio selection. It's better to include a few exceptional pieces that showcase your abilities rather than a larger quantity of mediocre designs. Remember, your portfolio is a reflection of your talent and potential, so make sure to present your best work to leave a lasting impression on potential employers or clients.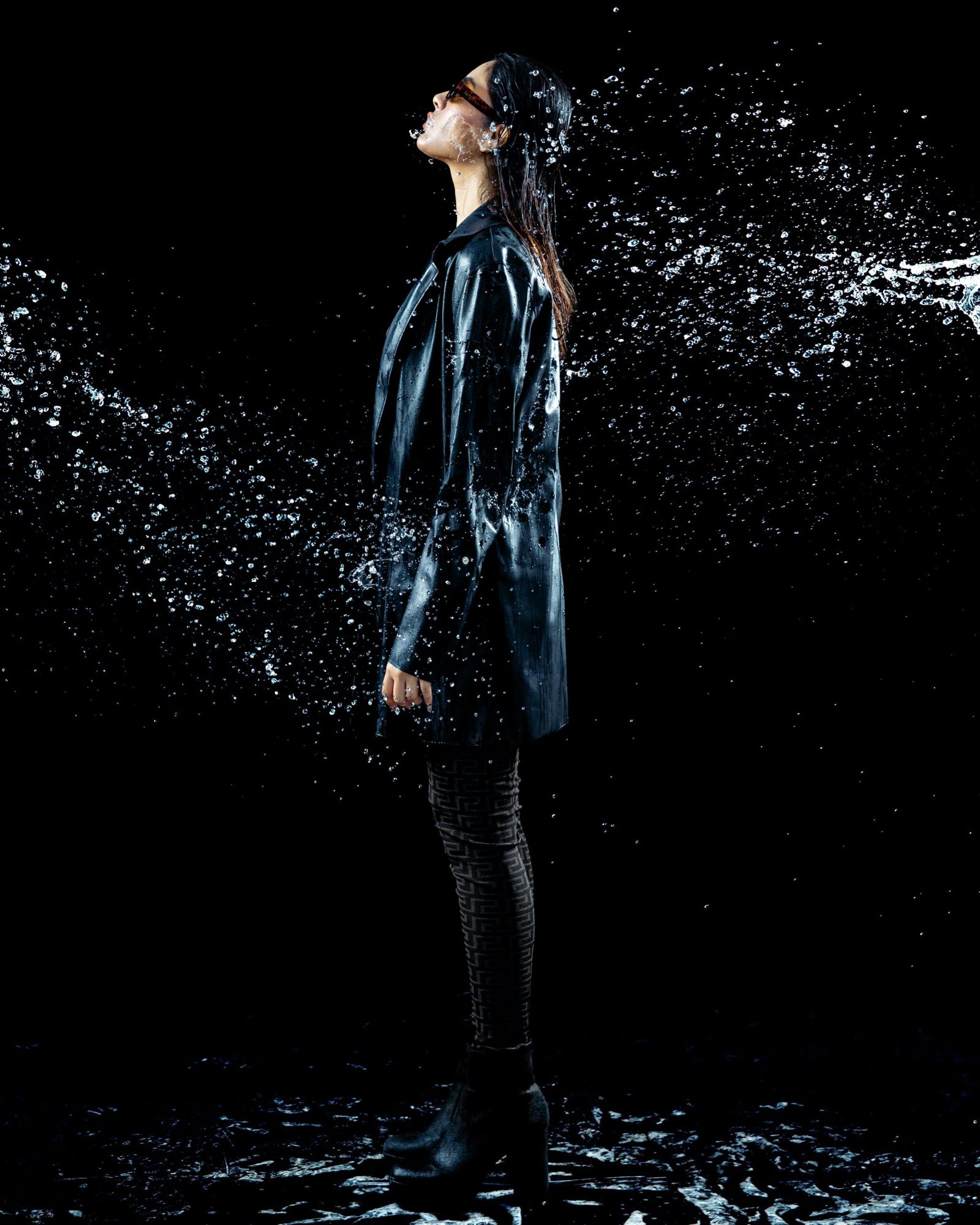 This image is property of images.pexels.com.
Gain Experience
Work in the Fashion Industry
Gaining experience in the fashion industry is essential to establishing a successful career as a fashion designer. Look for opportunities to work in fashion-related roles, such as fashion design assistant, production assistant, or fashion stylist. Working in these roles allows you to understand the inner workings of the industry and gain valuable insights into the design process, production, and collaboration. Additionally, it helps you develop important skills such as time management, teamwork, and problem-solving. Start by reaching out to fashion companies, fashion designers, or fashion houses and inquire about potential job openings or internships. Even entry-level positions can provide you with valuable experience and pave the way for future growth in your career.
Collaborate with Other Designers
Collaborating with other designers can be a valuable experience that helps you grow as a fashion designer. Joining forces with fellow designers allows you to exchange ideas, share insights, and learn from each other's strengths. Collaborations can range from designing a collection together to participating in fashion shows or events as a team. By working with other designers, you can expand your network, gain exposure, and enhance your design skills through collaboration. Look for opportunities to collaborate with designers whose aesthetics complement your own, and together you can create something truly unique and innovative.
Participate in Fashion Shows and Competitions
Participating in fashion shows and competitions is a great way to gain experience and exposure in the fashion industry. Fashion shows provide a platform for you to showcase your designs to industry professionals, potential clients, and the general public. Look for local fashion weeks or events that offer opportunities for emerging designers to showcase their work. Competitions, on the other hand, allow you to challenge yourself and push your creative boundaries. Winning or placing in competitions can attract attention from industry insiders and pave the way for future opportunities. Participating in fashion shows and competitions not only allows you to gain valuable experience but also helps you build a strong portfolio and establish your reputation as a fashion designer.
Networking
Join Fashion Design Organizations
Joining fashion design organizations can provide you with valuable networking opportunities and access to resources in the industry. Look for organizations such as the Council of Fashion Designers of America (CFDA), Fashion Group International (FGI), or local fashion design associations. These organizations often host events, workshops, and seminars that allow you to connect with other fashion professionals, industry insiders, and potential mentors. By becoming a member of these organizations, you can stay updated with the latest industry trends, gain valuable insights into the business aspects of fashion, and expand your network within the fashion community.
Attend Industry Events and Fashion Weeks
Attending industry events and fashion weeks is another great way to network and connect with fashion professionals. Fashion weeks, such as New York Fashion Week, provide opportunities to see the latest collections from renowned designers and emerging talents. These events attract industry insiders, buyers, stylists, and journalists, creating a vibrant environment for networking. Similarly, industry events like trade shows and fashion conferences bring together fashion professionals and offer a platform to exchange ideas, learn from experts, and connect with potential collaborators or employers. By attending these events, you can establish valuable connections, gain industry insights, and stay updated with the latest trends.
Connect with Fashion Professionals
Building relationships with fashion professionals is essential for your career as a fashion designer. Reach out to established industry professionals, including fashion designers, stylists, models, photographers, and fashion journalists. Attend industry parties, launches, and fashion industry mixers to meet and connect with people in the industry. Utilize social media platforms like LinkedIn and Instagram to connect with professionals and showcase your work. Engaging with fashion professionals not only expands your network but also offers opportunities for collaboration, mentorship, and industry exposure. Cultivating genuine relationships with industry insiders can open doors to exciting career opportunities and help you navigate the competitive world of fashion.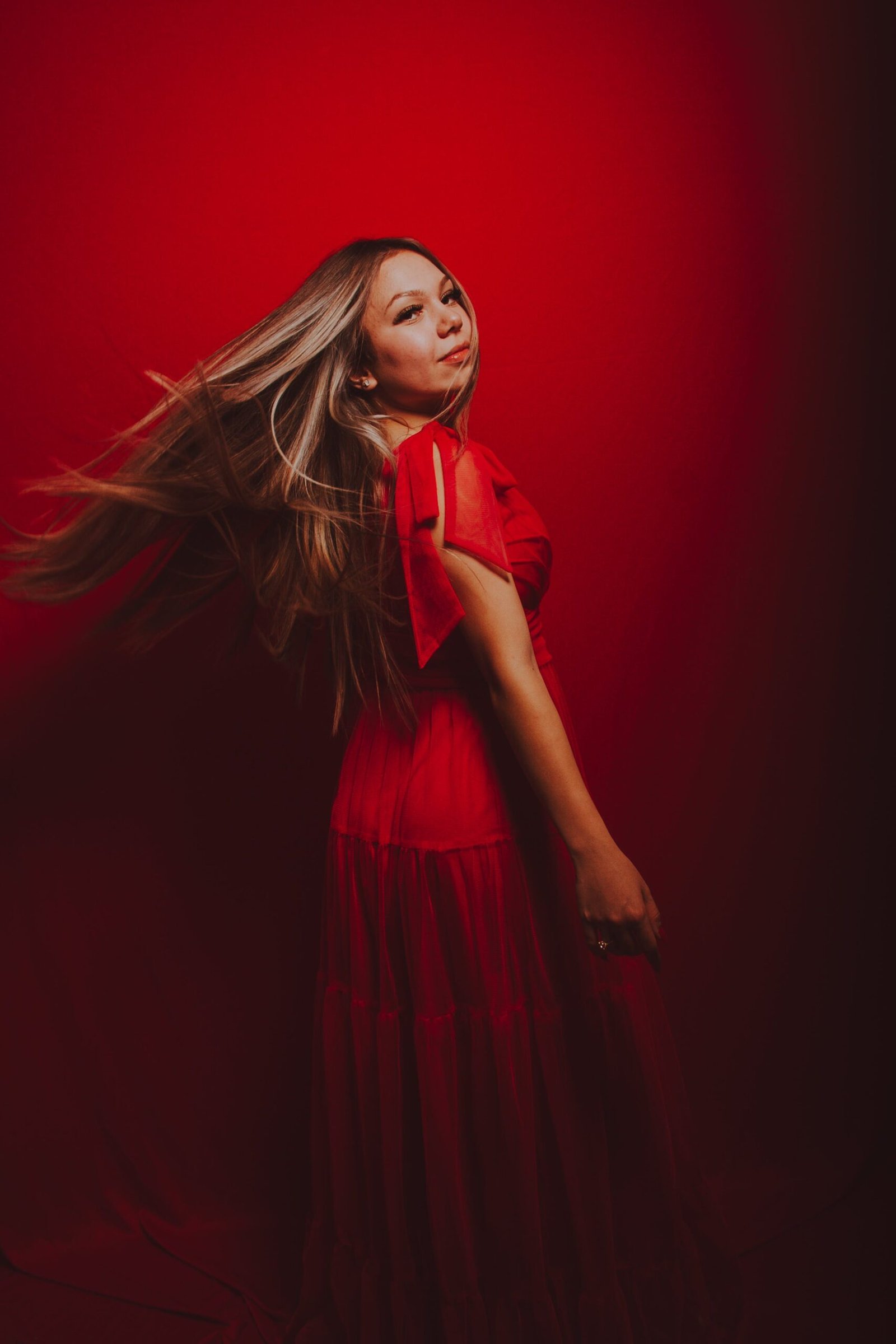 This image is property of images.pexels.com.
Stay Updated with Trends and Technologies
Follow Fashion Magazines and Websites
Keeping up with the latest trends and industry news is crucial for a fashion designer. Subscribe to fashion magazines and websites that cover fashion trends, industry insights, and designer profiles. Reading fashion publications like Vogue, Harper's Bazaar, or WWD will expose you to the latest collections, fashion editorials, and interviews with fashion industry insiders. Additionally, follow popular fashion blogs and websites to stay updated with street style trends, emerging designers, and industry events. By staying informed about the latest trends, you can incorporate them into your designs and stay relevant in the ever-evolving fashion landscape.
Research Fashion Forecasting
Understanding fashion forecasting is essential for a fashion designer. Fashion forecasting involves analyzing consumer behavior, cultural influences, and market trends to predict future fashion trends. By researching and analyzing fashion forecasting reports, you can gain insights into upcoming trends, colors, patterns, and silhouettes. This knowledge will help you design collections that resonate with consumers and meet their evolving needs. Stay updated with fashion forecasting agencies like WGSN, Trendstop, or Fashion Snoops to stay ahead of the curve and incorporate future trends into your designs.
Learn Design Software and Technology
Embracing technology is crucial for success as a fashion designer in today's digital world. Learning design software and technology allows you to streamline your design process, enhance your technical skills, and communicate your ideas effectively. Familiarize yourself with programs like Adobe Illustrator, Photoshop, or CAD software, which are commonly used in the fashion industry for design, pattern making, and presentation purposes. Additionally, explore 3D modeling software and virtual reality tools that are revolutionizing the way fashion designers conceptualize and present their designs. By mastering design software and technology, you can improve your efficiency, accuracy, and overall design quality.
Entrepreneurship and Business Skills
Understand the Fashion Business
To thrive as a fashion designer, it's crucial to have a solid understanding of the business side of the fashion industry. Familiarize yourself with fashion marketing, branding, merchandising, and retail strategies. Learn about the different segments of the fashion market and consumer behavior. Understanding the business aspects of fashion will help you make informed decisions regarding pricing, target markets, distribution channels, and marketing strategies. Stay updated with industry news and trends related to fashion business to ensure you are well-equipped to navigate the competitive fashion landscape.
Develop a Business Plan
If your goal is to start your own fashion label, developing a business plan is essential. A business plan acts as a roadmap for your fashion business and serves as a comprehensive guide for achieving your goals. It outlines your brand identity, target market, competitive analysis, marketing and sales strategies, financial projections, and operational plans. Developing a business plan allows you to think critically about your vision, set realistic goals, and create a strategic approach to success. Seek guidance from mentors, industry professionals, or business advisors to ensure your business plan is well-researched and tailored to your specific fashion business.
Marketing and Branding
Effective marketing and branding are crucial for establishing a successful fashion career. Develop a strong brand identity that reflects your design aesthetic, values, and target audience. Create a compelling brand story and ensure consistency in your branding across all platforms, including your portfolio, website, social media, and packaging. Utilize digital marketing strategies such as social media marketing, influencer collaborations, and content creation to reach your target audience and build brand awareness. Additionally, explore traditional marketing channels such as PR campaigns and collaborations with fashion publications to generate buzz and exposure. By implementing strategic marketing and branding initiatives, you can position yourself as a reputable fashion designer and attract clients or buyers.
Job Search and Career Opportunities
Research Fashion Companies and Brands
When embarking on a job search as a fashion designer, it's important to research fashion companies and brands that align with your design aesthetic and career goals. Identify companies that resonate with your style, brand values, and target market. Research their design philosophy, collections, and brand identity to determine if it aligns with your own vision. Look for job openings or internship opportunities on the company's website or through industry job boards. Tailor your application materials, including your portfolio and resume, to showcase your compatibility with the specific company or brand. By researching and targeting fashion companies and brands, you increase your chances of finding a job or internship that aligns with your aspirations.
Apply for Fashion Design Jobs and Internships
Once you've identified fashion companies or brands of interest, it's time to start applying for fashion design jobs or internships. Craft a compelling resume that highlights your education, skills, and relevant experience. Tailor your portfolio to showcase designs that align with the specific company's aesthetic and target market. Write a personalized cover letter that conveys your passion for the fashion industry and your enthusiasm for the company you're applying to. Submit your application materials through the company's preferred method, whether it's an online application portal or email. Follow up with a thank-you note or email after submitting your application to show your continued interest. By applying for fashion design jobs and internships, you increase your chances of obtaining valuable industry experience and establishing yourself as a professional fashion designer.
Consider Freelancing or Starting Your Own Label
If you're looking for more flexibility and creative freedom, freelancing or starting your own fashion label may be the right path for you. Freelancing allows you to work independently on various projects, collaborating with different clients or companies. It allows you to showcase your unique style and build a diverse portfolio. Starting your own label, on the other hand, gives you full control over your designs, brand identity, and business decisions. It requires an entrepreneurial mindset and a comprehensive understanding of the fashion industry. Consider the pros and cons of both options and determine which aligns with your goals and aspirations. Freelancing or starting your own label can offer exciting career opportunities and allow you to establish your own unique brand within the fashion industry.
Industry Specializations
Explore Fashion Specializations
The fashion industry offers a wide range of specializations for fashion designers. Explore different areas of specialization to find your niche within the industry. Specializations can include womenswear, menswear, childrenswear, sportswear, eveningwear, bridal wear, accessories, or costume design. Each specialization requires a specific set of skills and expertise. Research and gain knowledge in your chosen specialization by attending workshops, taking specialized courses, or working under established designers in that field. By specializing in a particular area of fashion, you can position yourself as an expert and cater to a specific market segment, thus increasing your career prospects.
Choose a Niche Market
Within each specialization, consider choosing a niche market to focus on. A niche market allows you to target a specific group of consumers with unique preferences or needs. Examples of niche markets within fashion could include sustainable fashion, plus-size fashion, eco-friendly fashion, or modest fashion. By catering to a niche market, you can differentiate yourself from competitors and appeal to a specific audience. Research and stay updated with consumer trends and demands within your chosen niche to ensure your designs meet their specific needs. Focusing on a niche market can open up opportunities for collaborations, partnerships, and brand loyalty within a dedicated consumer base.
Develop Expertise in a Specific Area
To truly excel as a fashion designer, consider developing expertise in a specific area within your chosen specialization. This could be a specific design technique, fabric manipulation, or garment construction method. By becoming an expert in a specific area, you add value to your designs and establish yourself as a sought-after professional. Attend specialized workshops or courses to further develop your skills in your chosen area of expertise. Experiment with new techniques and materials to push the boundaries of your designs. By honing your expertise, you become a valuable asset to fashion companies, brands, or clients seeking your unique skills and knowledge.
Continuing Education and Professional Development
Pursue Advanced Degrees or Certifications
Continuing your education and pursuing advanced degrees or certifications is a worthwhile investment in your fashion career. Consider pursuing a master's degree in fashion design or a related field to deepen your understanding of design concepts, research methodologies, and critical thinking. Additionally, specialized certifications, such as certifications in fashion styling, fashion merchandising, or fashion business management, can help you develop expertise in specific areas of the fashion industry. Research reputable educational institutions or online platforms that offer advanced degree programs or certifications tailored to your career goals. By pursuing advanced education or certifications, you distinguish yourself as a committed professional and expand your knowledge and skills within the fashion industry.
Attend Fashion Design Conferences and Workshops
Attending fashion design conferences and workshops is a valuable way to stay updated with industry trends, expand your knowledge, and network with professionals in the field. Search for fashion design conferences and workshops that offer insights into design techniques, industry innovations, and career development. These events often feature renowned fashion designers, industry experts, and thought leaders who share their experiences and provide valuable advice. Take advantage of the workshops and masterclasses offered during these events to further develop your skills. Additionally, engage in networking opportunities to connect with fellow designers, potential mentors, or employers. By attending fashion design conferences and workshops, you can stay inspired, learn from industry experts, and broaden your horizons within the fashion industry.
Stay Up-to-Date with Fashion Industry Education Opportunities
Continuing education opportunities are abundant within the fashion industry, and staying updated with these opportunities is essential for professional growth. Stay informed about educational programs, workshops, or seminars offered by fashion schools, fashion organizations, or reputable online platforms. These educational opportunities can focus on design techniques, trend forecasting, sustainable fashion practices, or business strategies. Set aside time to further develop your skills and knowledge through these educational offerings. By staying proactive in your educational journey, you demonstrate your commitment to personal growth and professional development, which will undoubtedly benefit your fashion career in the long run.
Challenges and Tips
Competition in the Fashion Industry
The fashion industry is highly competitive, and as a fashion designer, you will face challenges along the way. It's important to stay focused, resilient, and determined to succeed in a competitive environment. Embrace competition as a motivational factor rather than a deterrent. Continuously challenge yourself to improve your skills, stay updated with industry trends, and push the boundaries of your designs. Collaborate with other designers, seek mentorship, and build your professional network to gain insights and support. Remember, your unique perspective, talent, and dedication will ultimately set you apart and help you achieve success in the fashion industry.
Persistence and Resilience
Persistence and resilience are essential qualities for a fashion designer. It's important to remember that setbacks and rejection are part of the journey. Embrace these challenges as opportunities for growth and learning. Stay committed to your goals and remain resilient in the face of obstacles. Persevere through difficult times and believe in your abilities. Learn from failures and use them as stepping stones to improve your craft. Surround yourself with a supportive network of family, friends, and mentors who can offer guidance and encouragement. With persistence and resilience, you can overcome challenges and achieve your dreams as a fashion designer.
Continuous Learning and Adaptation
The fashion industry is ever-evolving, and as a fashion designer, it's crucial to embrace continuous learning and adaptability. Stay curious and open-minded, and never stop learning. Keep up with the latest fashion trends, advancements in technology, and changes in consumer preferences. Seek inspiration from diverse sources and industries, not just within fashion. Embrace new techniques, materials, and design processes to stay innovative and relevant. Adaptability is key in an industry that constantly reinvents itself. Be willing to pivot, experiment, and adapt your designs to meet the needs of the ever-changing fashion landscape. By continuously learning and adapting, you position yourself as a dynamic and forward-thinking fashion designer.
In conclusion, pursuing a career as a fashion designer in the USA requires a combination of education, experience, networking, and continuous learning. By earning a degree, developing your unique style, gaining industry experience, and networking with fashion professionals, you can establish yourself in the competitive fashion industry. Stay updated with trends and technologies, develop business skills, and explore industry specializations to further enhance your career opportunities. Pursue advanced education, attend conferences and workshops, and continually seek growth and development within the fashion industry. Remember, challenges and setbacks are part of the journey, but with persistence, resilience, and a passion for fashion, you can achieve success as a fashion designer in the USA.