Are you a student interested in pursuing a career as a realtor in Texas? Look no further! This article provides valuable insights into the world of real estate in the Lone Star State. From the career overview of a realtor to the specific opportunities available in Texas, this guide will equip you with all the information you need to embark on a successful real estate journey. So, get ready to discover the exciting possibilities that await you as you explore a career as a realtor in Texas.
This image is property of static.zippia.com.
1. Education and Licensing Requirements
1.1 Pre-licensing Education
To become a realtor in Texas, you must first fulfill pre-licensing education requirements. This typically involves completing a certain number of real estate courses approved by the Texas Real Estate Commission (TREC). These courses cover a range of topics, including real estate principles, contracts, finance, agency, and more. The number of required hours may vary based on whether you are pursuing a salesperson license or a broker license.
1.2 Examination
Once you have completed the required pre-licensing education, you will need to pass the licensing examination administered by the Pearson VUE. The exam evaluates your knowledge of real estate laws and regulations, as well as your understanding of ethical practices. It is important to thoroughly study and prepare for the exam to increase your chances of success.
1.3 Post-licensing Education
After obtaining your real estate license, you will need to complete post-licensing education within a certain timeframe. This education is designed to provide you with additional knowledge and skills necessary to succeed in your career as a realtor. The specific requirements for post-licensing education in Texas may vary, so it is important to stay informed and fulfill these obligations.
2. Skills and Qualifications
2.1 Strong Communication Skills
Effective communication is essential for realtors to interact with clients, negotiate deals, and establish rapport. As a realtor, you will need to be able to communicate clearly and confidently, both in writing and verbally.
2.2 Knowledge of Real Estate Market
To excel as a realtor, you must stay informed about the local real estate market trends, pricing, and property values. This knowledge will enable you to provide accurate information and guidance to clients.
2.3 Negotiation Skills
Negotiation is a crucial part of the real estate industry. Realtors need to be skilled negotiators to advocate for their clients' interests and secure the best possible outcomes for them.
2.4 Problem-Solving Ability
Real estate transactions often involve various challenges and complications. Being able to think critically and solve problems efficiently is a valuable skill for realtors.
2.5 Ethical Conduct
Realtors are entrusted with handling major financial transactions and must adhere to high ethical standards. Demonstrating honesty, integrity, and professional conduct is essential for building trust with clients and maintaining a good reputation in the industry.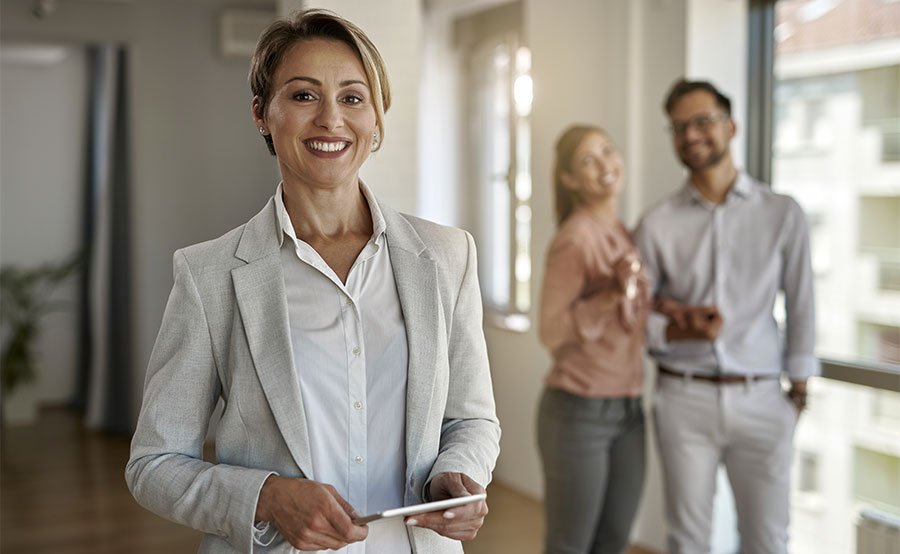 This image is property of www.vaned.com.
3. Steps to Becoming a Realtor
3.1 Research and Self-Assessment
Before embarking on a career as a realtor, it is important to do thorough research and assess your suitability for the profession. Consider your interests, skills, and personal qualities to determine if a career in real estate aligns with your aspirations.
3.2 Selecting a Real Estate School
Once you have decided to pursue a career in real estate, choose a reputable real estate school that offers pre-licensing education approved by the TREC. Look for schools that have a good track record of preparing students for success in their licensing examinations.
3.3 Completing Pre-Licensing Education
Enroll in the pre-licensing courses required by the TREC and complete the designated number of hours. These courses will provide you with essential knowledge and skills needed to pass the licensing examination.
3.4 Taking the Licensing Examination
Schedule and take the licensing examination administered by the Pearson VUE. Prepare thoroughly by reviewing your course materials, taking practice exams, and seeking additional resources, if needed. Passing the exam is a crucial step towards becoming a licensed realtor.
3.5 Completing Post-Licensing Education
After obtaining your real estate license, fulfill the post-licensing education requirements within the specified timeframe. This education will further enhance your skills and knowledge to ensure you are well-prepared for your career.
3.6 Joining a Real Estate Brokerage
To practice as a realtor in Texas, it is necessary to work under a licensed real estate broker. Research and connect with reputable brokerages that align with your goals and values. Joining a brokerage will provide you with mentorship, guidance, and valuable practical experience.
4. Career Paths and Specializations
4.1 Residential Real Estate
Residential real estate involves working with clients who are buying or selling residential properties such as houses, condos, and townhouses. Realtors specializing in residential real estate help clients navigate the buying or selling process and ensure their needs and preferences are met.
4.2 Commercial Real Estate
Commercial real estate focuses on the buying, selling, and leasing of properties for commercial purposes, such as office buildings, retail spaces, and industrial properties. Realtors specializing in commercial real estate need a deep understanding of market dynamics, zoning regulations, and investment strategies.
4.3 Luxury Real Estate
Luxury real estate caters to high-end properties and clients who are seeking exclusive and unique properties. Realtors specializing in luxury real estate work with affluent clients and have in-depth knowledge of luxury property markets, high-end marketing strategies, and discreet client representation.
4.4 Property Management
Property management involves overseeing the day-to-day operations of rental properties on behalf of property owners. Realtors specializing in property management handle tasks such as tenant selection, rent collection, and property maintenance. This specialization can be a rewarding career path for those who enjoy organization and maintaining client relationships.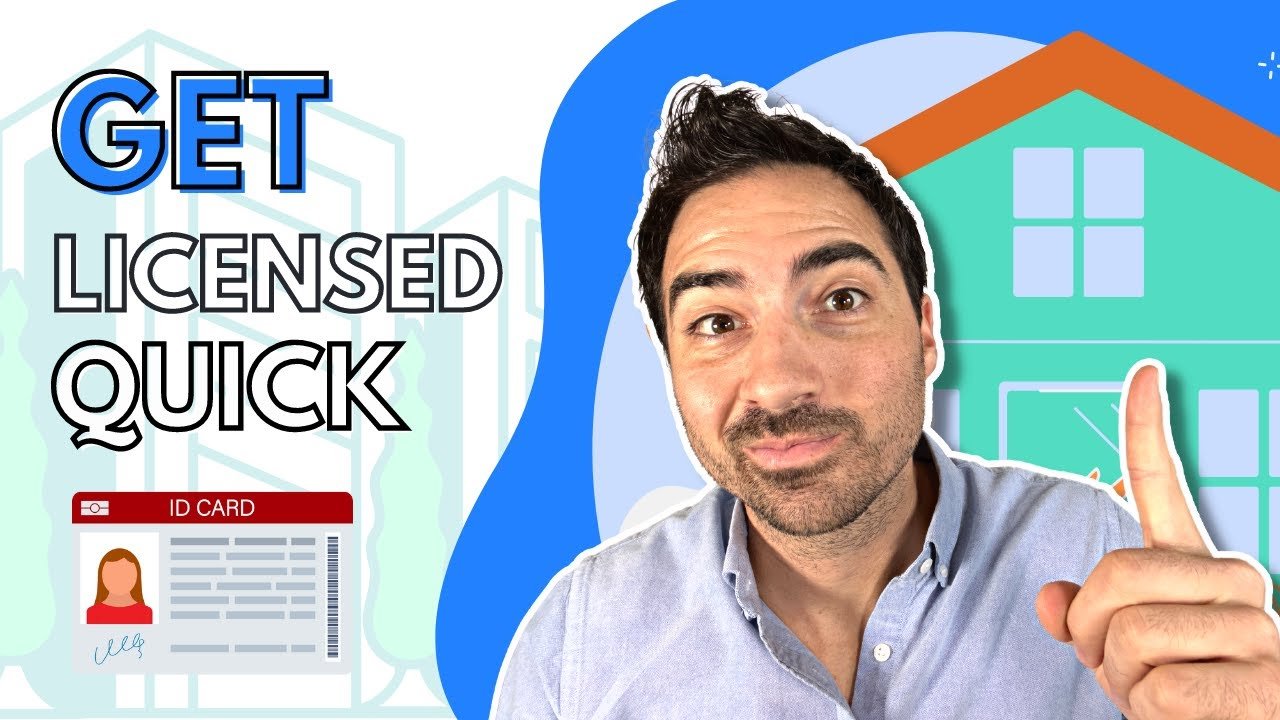 This image is property of i.ytimg.com.
5. Job Responsibilities and Duties
5.1 Listing and Marketing Properties
As a realtor, one of your primary responsibilities is to assist clients in listing their properties for sale or lease. This involves conducting a thorough market analysis, determining an appropriate listing price, and utilizing effective marketing strategies to attract potential buyers or tenants.
5.2 Assisting Buyers with Purchases
Realtors play a vital role in helping clients navigate the process of purchasing a property. This includes identifying suitable properties based on client preferences, scheduling property showings, and guiding clients through the offer and negotiation process.
5.3 Negotiating Offers and Contracts
Negotiation is a critical skill for realtors. You will be responsible for negotiating offers, counteroffers, and contract terms on behalf of your clients. This involves effective communication, understanding market conditions, and advocating for your clients' best interests.
5.4 Conducting Property Showings
Realtors arrange and conduct property showings to potential buyers or tenants. During these showings, you will highlight the features and benefits of the property, answer questions, and provide additional information as needed.
5.5 Providing Market Analysis and Pricing Guidance
Realtors analyze market data to provide clients with accurate pricing guidance. This includes assessing comparable properties in the area, evaluating market trends, and offering insights to help clients make informed decisions.
5.6 Facilitating Closing Processes
As a realtor, you will guide clients through the closing process, ensuring all necessary paperwork is completed accurately and on time. This includes coordinating with lenders, attorneys, and other parties involved to ensure a smooth and successful closing.
6. Income and Financial Prospects
6.1 Commission Structure
In the real estate industry, realtors typically earn income through commissions based on the sales price or lease value of a property. The commission structure may vary, but a common practice is for the listing agent and the buyer's agent to split the commission evenly.
6.2 Starting Salaries
While real estate commissions are the primary source of income for realtors, starting salaries can vary based on factors such as experience, location, and brokerage. Some real estate brokerages also offer salary-based positions for newer agents while they build their client base and generate sales.
6.3 Earning Potential
The earning potential for realtors can be significant, especially for those who excel in the field and build a strong client base. With dedication, hard work, and effective business strategies, realtors have the opportunity to increase their earnings over time.

This image is property of www.360training.com.
7. Real Estate Market in Texas
7.1 Overview of Texas Real Estate Market
The real estate market in Texas is known for its diversity and stability. The state offers a range of residential and commercial properties, making it an attractive location for individuals and businesses. Texas has experienced steady population growth, contributing to the demand for housing and new real estate developments.
7.2 Trends and Growth
Texas has seen considerable growth in both residential and commercial real estate sectors. Cities like Austin, Dallas, and Houston have witnessed strong job markets, which in turn have driven demand for housing and office spaces. Additionally, investment in infrastructure and development projects continues to shape the Texas real estate landscape.
7.3 Pros and Cons of Working in Texas
Working in the Texas real estate market presents both advantages and challenges. Pros include a robust market with high demand, competitive commission structures, and opportunities for specialization. However, challenges may include increased competition, market fluctuations, and the need to keep up with evolving regulations and market trends.
8. Continuing Education and Professional Development
8.1 Mandatory Continuing Education
To maintain your real estate license in Texas, you must fulfill mandatory continuing education requirements. These requirements aim to ensure that realtors stay updated on industry changes, ethical practices, and legal obligations. Continuing education courses may cover topics such as contracts, agency relationships, fair housing laws, and real estate finance.
8.2 Professional Designations and Certifications
Seeking professional designations and certifications can enhance your credibility and expertise as a realtor. Organizations such as the National Association of Realtors (NAR) offer certifications in various specialties, such as Accredited Buyer's Representative (ABR) or Certified Residential Specialist (CRS). These designations demonstrate your commitment to professional growth and may open doors to additional opportunities.
This image is property of www.360training.com.
9. Resources and Tools for Realtors
9.1 MLS (Multiple Listing Service)
The MLS is a powerful tool that allows realtors to access comprehensive and up-to-date property listings. It provides information on properties for sale or lease, including details such as square footage, number of bedrooms, and listing prices. Access to the MLS is typically provided through membership in a real estate association or brokerage.
9.2 Real Estate Technology Tools
Advancements in technology have greatly impacted the real estate industry. Realtors can leverage various technology tools and platforms to streamline their workflow, market properties, and connect with clients. These tools may include customer relationship management (CRM) software, virtual tour platforms, and online marketing platforms.
9.3 Professional Associations and Networking Opportunities
Getting involved in professional associations, such as the Texas Association of Realtors (TAR) and local real estate boards, can provide valuable networking opportunities and resources. These associations often organize events, conferences, and educational workshops that enable realtors to connect with industry professionals, stay informed about industry trends, and expand their professional network.
10. Work-Life Balance and Challenges
10.1 Flexible Schedules
One of the attractive aspects of a real estate career is the flexibility it offers. Realtors have the ability to set their own schedules and manage their workload. However, this flexibility also requires discipline and effective time management skills to balance work responsibilities with personal commitments.
10.2 Work-Life Integration
Real estate can be demanding, with irregular hours and unexpected client needs. Achieving work-life integration requires finding a balance that suits your lifestyle and personal priorities. Strong organizational skills and the ability to set boundaries can help manage the challenges of a real estate career.
10.3 Challenges in the Real Estate Industry
While a career in real estate can be rewarding, it also has its share of challenges. These challenges may include a high level of competition, market fluctuations, and the need to continuously adapt to technological advancements and changing consumer preferences. It is important for realtors to stay resilient, adaptable, and committed to ongoing learning and professional growth.
In conclusion, pursuing a career as a realtor in Texas offers numerous opportunities for growth and success. By completing the required education, acquiring the necessary skills, and continuously staying updated on industry trends, you can thrive in the Texas real estate market. The combination of a strong work ethic, effective communication, and ethical conduct will contribute to your success as a realtor in this vibrant and diverse market.