In the rapidly-evolving world of today's career landscape, the role of a Social Media Manager has emerged as a crucial and dynamic profession. For students considering a career in the United States, understanding the responsibilities and opportunities of this role is essential. A Social Media Manager is tasked with crafting an organization's online presence, leveraging digital platforms to engage with audiences, and driving brand awareness. This article explores the multifaceted nature of being a Social Media Manager, highlighting the skills and strategies required to thrive in this exciting field.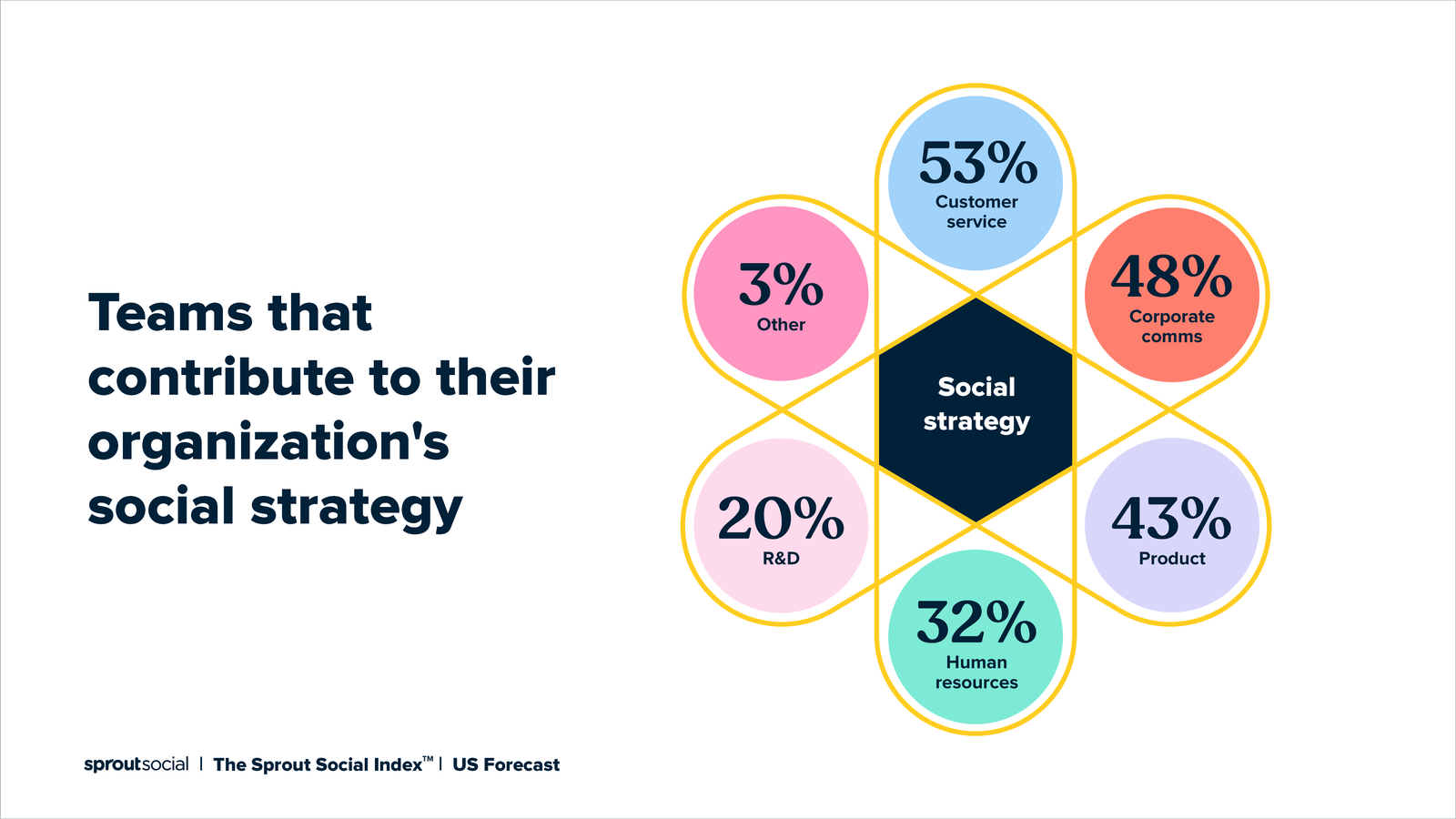 This image is property of media.sproutsocial.com.
Role of a Social Media Manager
Social media has become an integral part of our lives, and businesses and organizations realize the importance of having a strong presence on various social media platforms. This has led to the rise in demand for social media managers who are responsible for managing and executing social media strategies. As a social media manager, your role would encompass a wide range of responsibilities, from creating and curating engaging content to monitoring and analyzing social media metrics.
Responsibilities
As a social media manager, you would be responsible for creating and implementing social media strategies that align with the organization's goals and objectives. This includes actively engaging with the target audience, managing social media profiles and pages, and creating compelling content that resonates with the audience. You would also need to monitor social media trends, analyze data and insights, and make data-driven decisions to optimize social media campaigns. Additionally, you would be responsible for managing social media advertising campaigns, fostering brand loyalty, and building a strong online community.
Skills and qualifications
To be successful as a social media manager, you need to possess a combination of skills and qualifications. Strong communication skills are essential as you would be responsible for creating and delivering engaging content that captures the audience's attention. Creativity and an eye for design are also important, as you would be responsible for creating visually appealing graphics and videos. In addition, you need to have a good understanding of social media platforms, analytics tools, and emerging trends. It is also important to have strong organizational skills, the ability to work under pressure, and excellent problem-solving skills.
Tools and technologies
As a social media manager, you would be working with a variety of tools and technologies to effectively manage and execute social media strategies. Some popular tools include social media scheduling platforms like Hootsuite and Buffer, analytics tools like Google Analytics and Sprout Social, and design tools like Canva and Adobe Creative Suite. It is important to stay updated with the latest tools and technologies in order to stay ahead in the rapidly evolving social media landscape.
Importance of Social Media Managers in Today's Career Landscape
The increasing importance of social media in the job market cannot be ignored. In today's digital age, businesses and organizations recognize the need to establish a strong presence on social media platforms to effectively reach their target audience and stay competitive. This has led to a growing demand for social media managers who can navigate the complexities of social media and drive impactful results.
Growing demand in the job market
The demand for social media managers is on the rise, with companies across various industries realizing the potential of social media as a powerful marketing tool. According to recent studies, social media manager roles have experienced significant growth in recent years, with a higher than average job growth rate projected for the coming years. This presents a unique career opportunity for individuals who are passionate about social media and have the necessary skills to excel in this field.
Impact on businesses and organizations
Social media managers play a crucial role in helping businesses and organizations achieve their marketing and communication goals. By creating engaging content and implementing effective social media strategies, they can increase brand visibility, generate leads, and drive customer engagement. Social media managers also have the ability to analyze data and insights, enabling them to make informed decisions and optimize social media campaigns for maximum impact. Additionally, they help build and maintain a strong online reputation for businesses, effectively managing their brand image.
Opportunities for personal branding
One of the significant advantages of working as a social media manager is the potential for personal branding. By creating compelling content and successfully managing social media campaigns, you have the opportunity to showcase your skills and expertise, positioning yourself as an industry thought leader and building a personal brand. This can open the doors to various career opportunities and collaborations, both within and beyond the realm of social media management.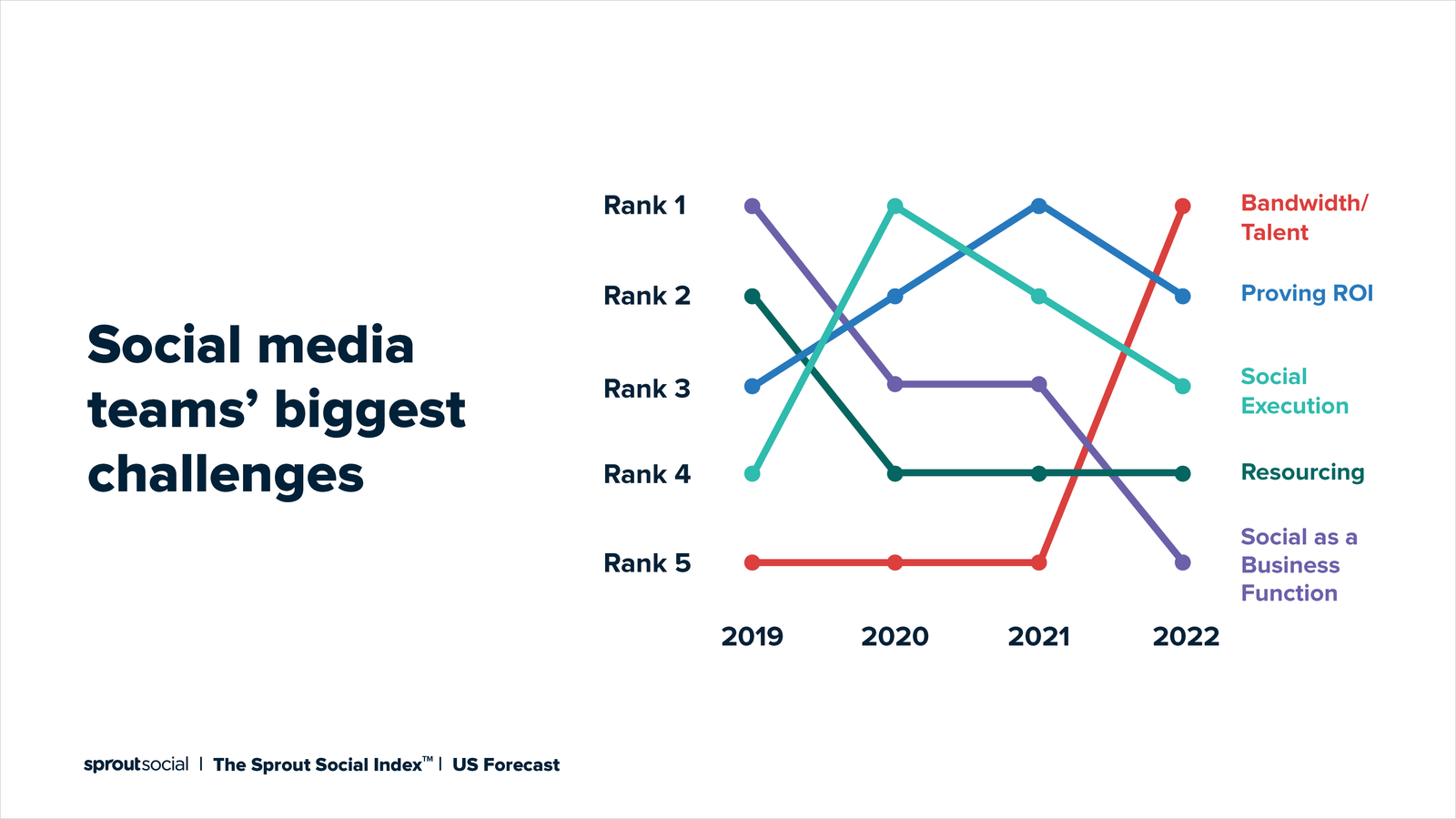 This image is property of media.sproutsocial.com.
Education and Training
While there is no specific degree required to become a social media manager, there are certain educational paths that can provide a strong foundation for a career in this field. Pursuing a degree in marketing, communications, or digital media can equip you with the knowledge and skills needed to excel as a social media manager.
Relevant degree programs
Several universities and colleges offer degree programs that focus on marketing, communications, or digital media. These programs cover topics such as social media marketing, content creation, data analytics, and consumer behavior. Some notable degree programs in these fields include Bachelor of Science in Marketing, Bachelor of Arts in Communication Studies, and Bachelor of Science in Digital Media. Pursuing a relevant degree can give you a competitive edge in the job market and provide you with a comprehensive understanding of the principles and strategies behind successful social media management.
Certifications and courses
In addition to obtaining a degree, there are also various certifications and courses available that can enhance your knowledge and skills in social media management. These certifications and courses are often offered by reputable institutions and provide in-depth training on specific aspects of social media management. Some popular certifications include those offered by Hootsuite, Google, and HubSpot. These certifications demonstrate your proficiency and commitment to continuous learning in the field, making you more attractive to potential employers.
Job Market and Salary
The job market for social media managers is thriving, presenting numerous career opportunities for individuals with the right skills and qualifications. As businesses increasingly recognize the importance of social media, the demand for social media managers continues to grow.
Job prospects
According to industry reports, the job outlook for social media managers is positive, with a projected growth rate higher than the average for all occupations. Businesses across industries, including retail, technology, healthcare, and entertainment, actively seek qualified social media managers to effectively manage their online presence. Additionally, the rise of remote work and freelance opportunities has further expanded the job market for social media managers.
Salary range
The salary range for social media managers can vary depending on factors such as experience, location, and the size of the organization. Entry-level social media managers can expect to earn an average salary, while experienced professionals with a proven track record of success can command higher salaries. According to recent salary data, the median pay for social media managers in the United States is around $50,000 to $70,000 per year. However, it is important to note that salaries can vary significantly based on individual factors and the specific job requirements.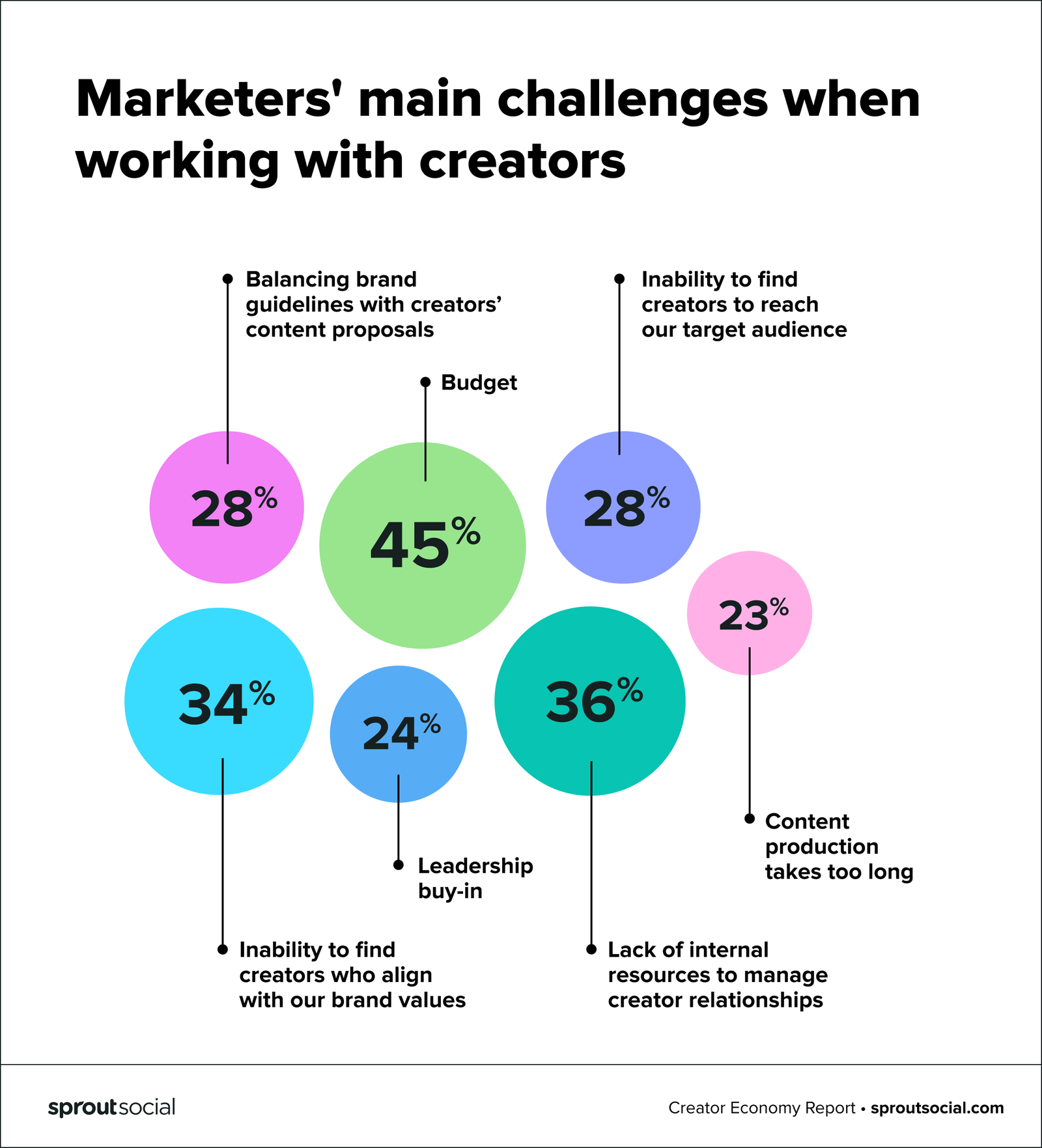 This image is property of media.sproutsocial.com.
Industry Insights
The social media landscape is constantly evolving, and staying informed about emerging trends and challenges is crucial for social media managers.
Emerging trends
As technology continues to advance, new trends emerge in the world of social media management. Video content, live streaming, and influencer marketing are some of the emerging trends that social media managers need to stay abreast of. Embracing these trends and incorporating them into their strategies can help social media managers stay ahead of the competition and effectively engage with their target audience.
Challenges and opportunities
While social media management offers exciting opportunities, it also comes with its fair share of challenges. The fast-paced nature of social media, constant algorithm changes, and dealing with negative feedback or crises are some of the challenges that social media managers may face. However, these challenges also present opportunities for growth and learning. Adapting to change, embracing creativity, and effectively managing online reputation are some of the ways social media managers can overcome challenges and thrive in the industry.
Personal Growth and Development
Working as a social media manager provides numerous opportunities for personal growth and development.
Transferable skills
The skills acquired as a social media manager are highly transferable and can be applied in various industries and roles. Strong communication skills, creativity, analytical thinking, and problem-solving abilities are qualities that are valued in many professions. The experience gained as a social media manager can serve as a stepping stone to other marketing and communications roles, entrepreneurship, or even freelance work.
Continuous learning and professional development
In the dynamic field of social media management, it is essential to continually update your skills and knowledge. Staying updated with the latest social media trends, tools, and best practices is crucial to stay relevant in the industry. Pursuing continuous learning opportunities, such as attending conferences, webinars, or enrolling in online courses, can help you stay ahead and continuously expand your skill set. Professional development is not only beneficial for your career but also for the businesses and organizations you serve.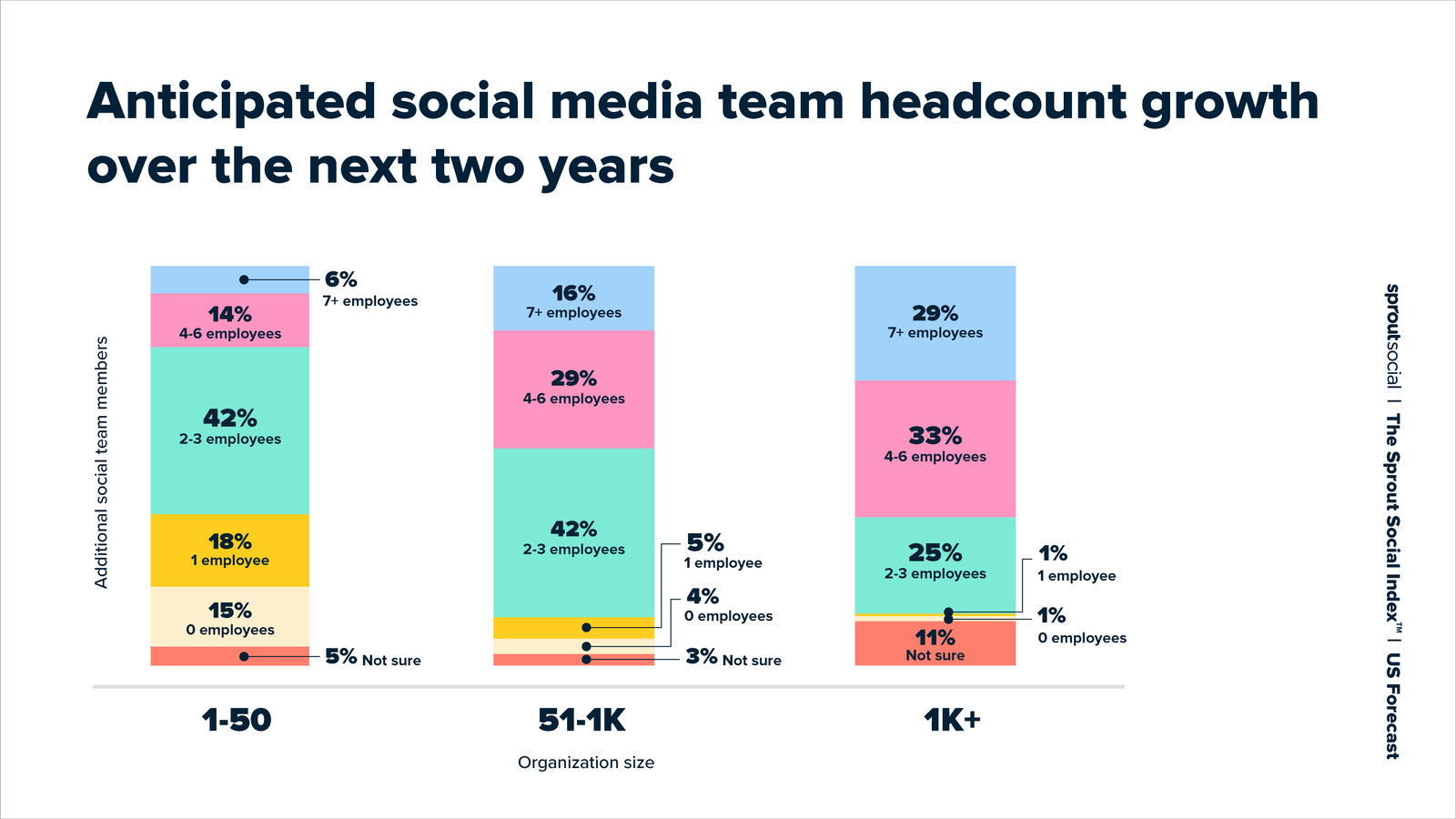 This image is property of media.sproutsocial.com.
Building a Career as a Social Media Manager
Building a successful career as a social media manager requires strategic planning and execution.
Job search strategies
When looking for job opportunities as a social media manager, it is important to adopt a targeted and proactive approach. Networking within the industry, attending relevant events, and actively seeking out job openings can help you find the right opportunities. Building a strong online presence through your personal social media accounts and showcasing your portfolio can also attract potential employers and clients.
Networking and building connections
Networking plays a vital role in the social media management industry. Building connections with professionals in the field, joining relevant industry associations or groups, and attending networking events can help you expand your professional network. These connections can lead to valuable career opportunities, collaborations, and mentorship.
Freelancing and entrepreneurship
Beyond traditional employment, social media management offers opportunities for freelancing and entrepreneurship. As a freelancer, you have the flexibility to work on a variety of projects and build a diverse portfolio. Starting your own social media management agency or consultancy allows you to take control of your career and work with clients directly. However, it is important to note that freelancing and entrepreneurship come with additional responsibilities, such as client acquisition, project management, and financial management.
Work-Life Balance
Maintaining a healthy work-life balance is essential for long-term success and well-being as a social media manager.
Flexible work arrangements
The nature of social media management often allows for flexible work arrangements. Remote work options, flexible hours, and the ability to work from anywhere provide social media managers with the freedom to create a schedule that best suits their needs. This flexibility can help achieve a better work-life balance, allowing you to manage personal commitments while excelling in your professional role.
Managing workload and stress
The fast-paced nature of social media management can sometimes lead to high workloads and stress. It is important to establish boundaries and implement effective time management strategies to prevent burnout. Prioritizing tasks, delegating when possible, and practicing self-care are crucial to maintaining a healthy work-life balance. Regular breaks, exercise, and time spent with family and friends can help recharge and prevent the negative effects of stress.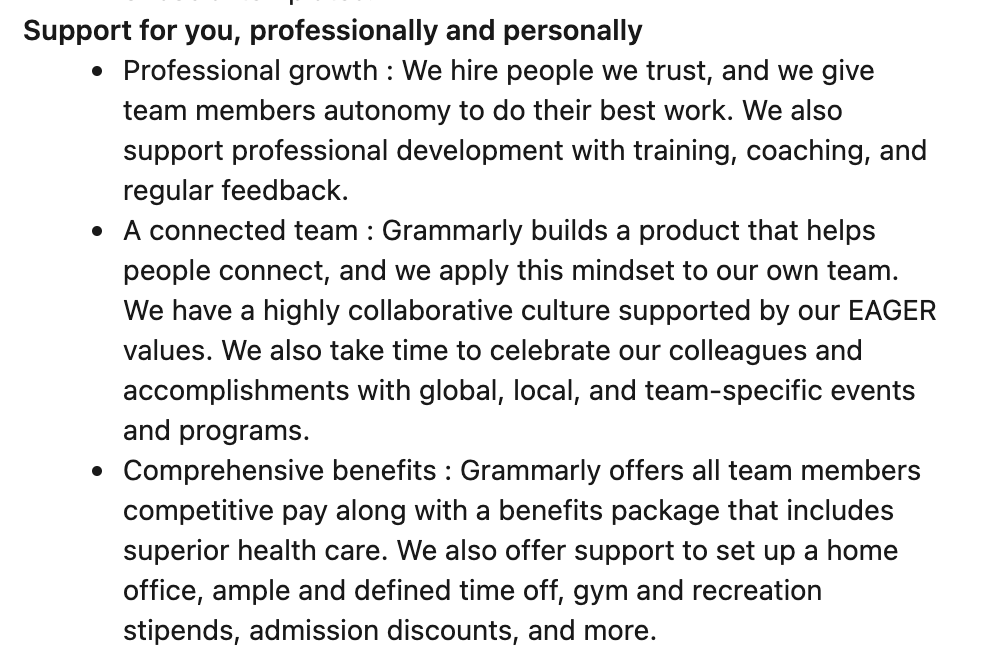 This image is property of media.sproutsocial.com.
Conclusion
In conclusion, the role of a social media manager is rapidly evolving and increasingly important in today's career landscape. As businesses and organizations recognize the power of social media, the demand for skilled professionals in this field continues to grow. Pursuing a career as a social media manager offers opportunities for personal growth, creativity, and continuous learning. By developing the necessary skills, staying updated with industry trends, and embracing challenges and opportunities, you can build a successful career in social media management. So, if you have a passion for social media, strong communication skills, and a creative mindset, consider exploring a career as a social media manager and embark on an exciting journey in the digital era.