If you've ever been fascinated by the world of emergency services, becoming a 911 dispatcher might be the perfect career path for you. As the first point of contact during emergencies, dispatchers play a crucial role in ensuring the safety and well-being of individuals in need. In this article, we'll explore the steps you need to take to become a 911 dispatcher in the USA, providing you with valuable insights into this rewarding and essential profession. So, if you're ready to embark on a career that combines problem-solving, communication skills, and the ability to stay calm under pressure, let's dive into the world of becoming a 911 dispatcher.
This image is property of www.911-operator.org.
Steps to become a 911 Dispatcher
Becoming a 911 dispatcher is an important and rewarding career choice for those who are interested in assisting in emergency situations and helping people in need. If you are considering a career as a 911 dispatcher, there are several steps you can take to start your journey in the field. In this article, we will outline the key steps to becoming a 911 dispatcher and provide you with helpful information along the way.
Research the job requirements
Before embarking on the path to becoming a 911 dispatcher, it is essential to thoroughly research the job requirements. Understanding the duties and responsibilities, necessary skills and qualities, educational requirements, as well as the physical and mental demands of the job, will give you a comprehensive understanding of what it takes to succeed in this role.
As a 911 dispatcher, you will be responsible for answering emergency calls, gathering important information, and dispatching the appropriate emergency personnel to the scene. Additionally, you will need to remain calm under pressure, have excellent communication skills, and be able to multitask effectively.
This image is property of www.industryglobalnews24.com.
Obtain a high school diploma or equivalent
The first step in pursuing a career as a 911 dispatcher is obtaining a high school diploma or equivalent. This is the minimum educational requirement for most entry-level positions in this field. If you have not yet graduated from high school, it is important to focus on your studies and successfully complete your education. In some cases, if you did not graduate from high school, you may need to obtain a General Educational Development (GED) certificate instead.
Complete a post-secondary education
While a high school diploma may be sufficient for some entry-level positions, completing a post-secondary education can provide you with a competitive edge in the job market and open up additional career opportunities. Research relevant degree programs that align with your career goals and interests.
Consider pursuing a degree in criminal justice or a related field as it can provide you with valuable knowledge and skills that are directly applicable to the role of a 911 dispatcher. Enroll in a college or university that offers these programs and make sure to complete the required coursework to obtain your degree.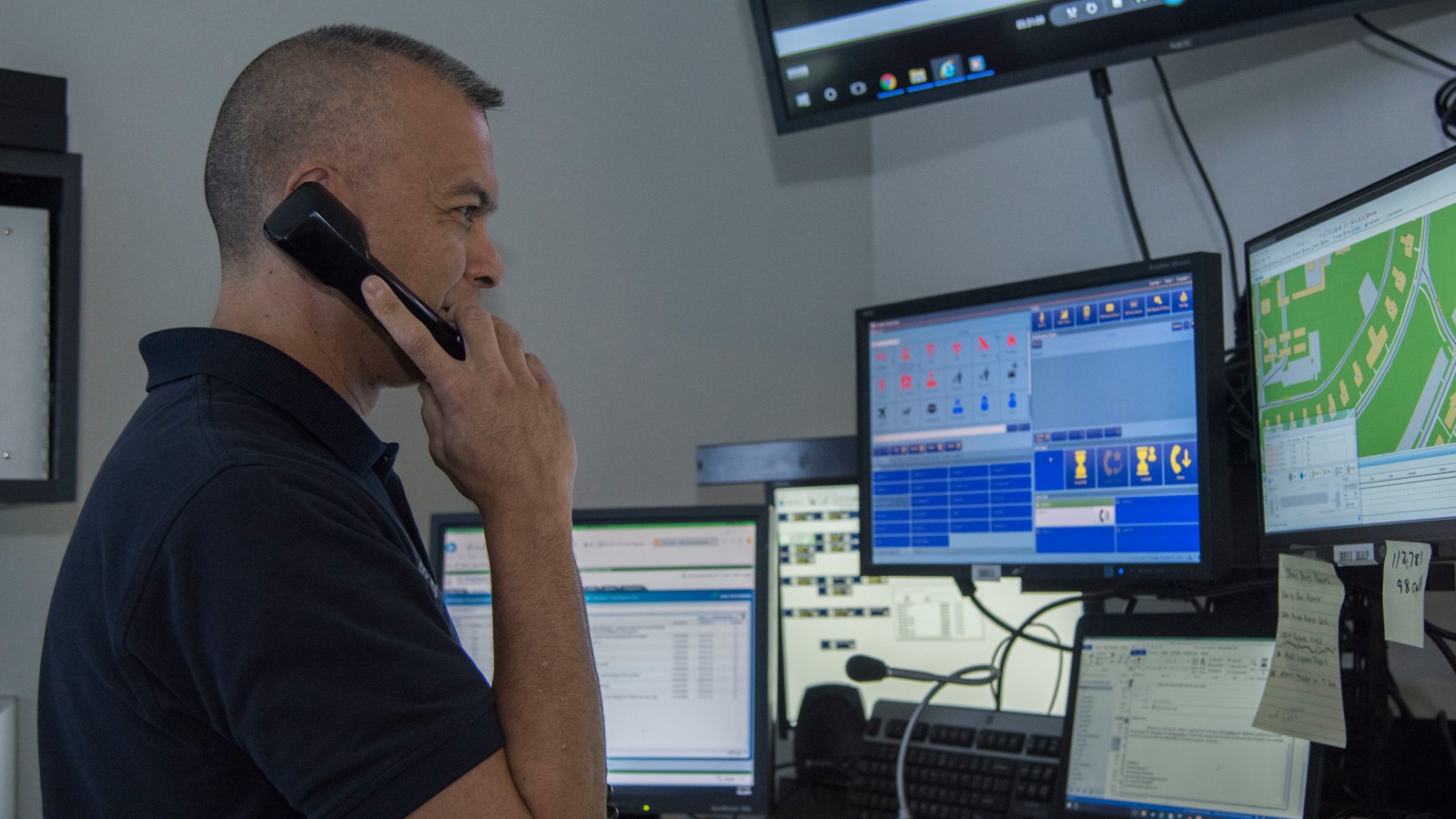 This image is property of media.cdn.lexipol.com.
Apply for a 911 dispatcher training program
To become a 911 dispatcher, you will need to undergo specialized training. Research training programs in your area or online that offer training specifically for 911 dispatchers. Check the eligibility requirements for each program to ensure that you meet the necessary qualifications.
Once you have found a suitable training program, submit an application and be prepared to attend an interview if required. Some programs may also require the payment of fees. It is important to carefully review the requirements and deadlines for each program you are interested in and submit your application accordingly.
Pass a background check
Due to the sensitive nature of the work performed by 911 dispatchers, it is critical to pass a thorough background check. This background check will typically include providing necessary personal information and giving consent for a background investigation to be conducted.
During the background check, a criminal history check will be performed to ensure that you have no disqualifying criminal records. Additionally, you may be required to pass a drug test and, in some cases, a polygraph examination. It is crucial to disclose any relevant information honestly and adhere to the guidelines provided by the hiring agency.
This image is property of www.usanetwork.com.
Complete the required training
Upon successfully passing the background check, you will need to complete the required training program for 911 dispatchers. This training program will provide you with the necessary knowledge and skills to effectively perform the duties of a dispatcher.
Throughout the training program, you will learn about emergency protocols and procedures, gain knowledge in using communication systems and equipment, and practice handling emergency calls. The training program may also include on-the-job training to further enhance your skills and prepare you for real-world scenarios.
Obtain certifications
In addition to completing the required training program, obtaining relevant certifications is often necessary to become a 911 dispatcher. Research the specific certifications required in your region or by the agency you are interested in working for.
Complete any necessary coursework or exams to earn these certifications. Once you have fulfilled the requirements, submit the required documentation and pay any fees associated with obtaining the certifications. It is important to maintain these certifications by participating in continuing education programs to stay up to date with the latest practices and standards in the field.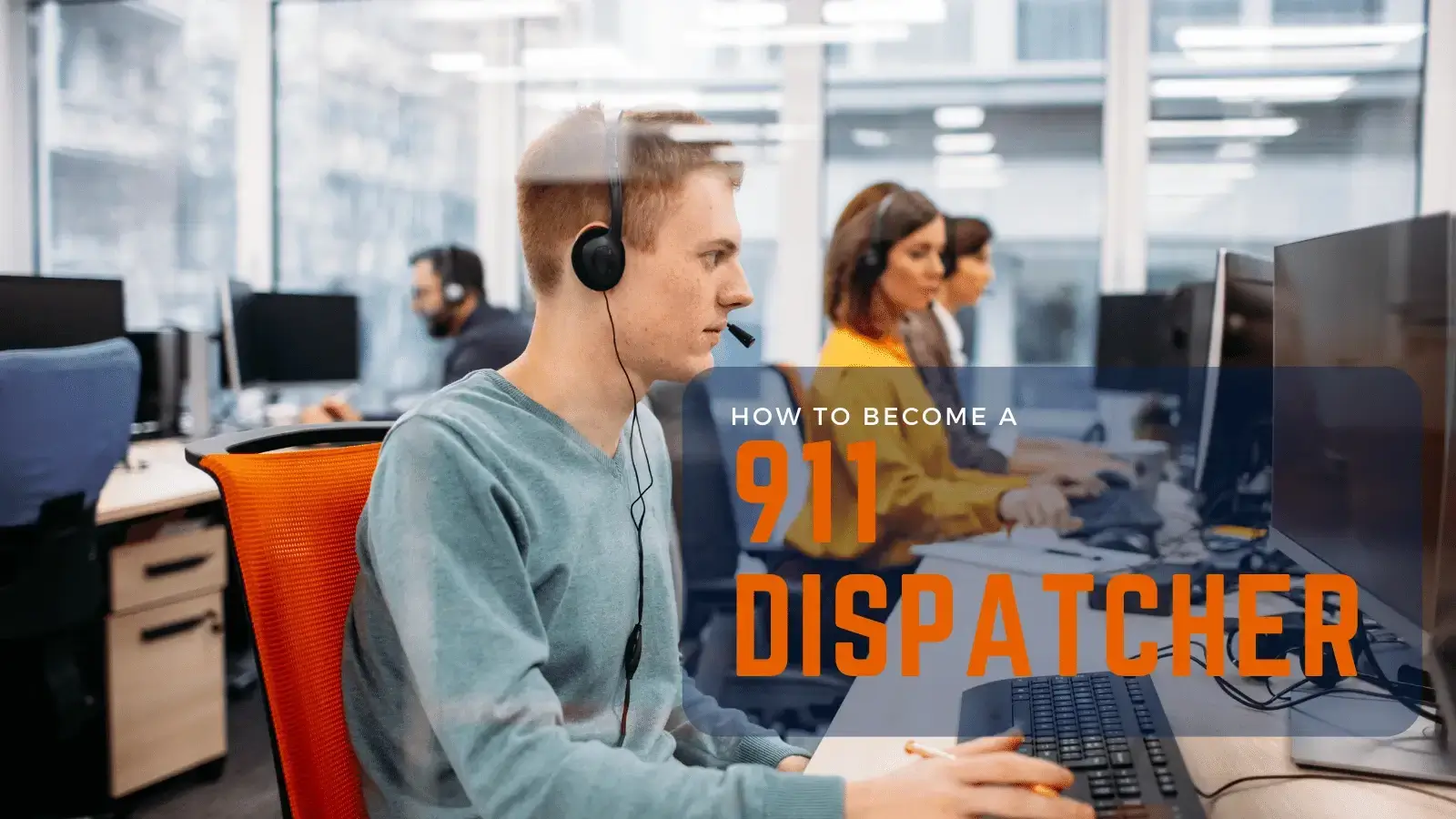 This image is property of www.criticalltestprep.com.
Apply for entry-level positions
With the necessary education, training, and certifications in hand, you are now ready to apply for entry-level positions as a 911 dispatcher. Search for job openings in your area or through national job boards that specifically target emergency services and dispatcher positions.
Submit your applications and resumes to the agencies you are interested in working for. It is important to tailor your resume to highlight your relevant skills and qualifications. Prepare for interviews by researching the agency and familiarizing yourself with their procedures and protocols. During the interview, demonstrate how your skills align with the requirements of the job and express your enthusiasm for the role.
Gain experience
As with any career, gaining experience is essential for professional growth and advancement. As a 911 dispatcher, look for opportunities to gain experience in different areas of dispatching. This may include working with different emergency service agencies or handling calls in various contexts, such as medical emergencies, fires, or law enforcement situations.
Consider pursuing specialized training or certifications that can further enhance your skills and qualifications. These additional credentials can make you a more competitive candidate for promotions or higher-level positions within the field. Look for opportunities to apply for supervisory or managerial positions as you gain experience and feel ready to take on more responsibility.
Advance in the field
To further advance in the field of 911 dispatching, it is important to continuously update your skills and knowledge. Stay informed about advancements in technology and communication systems used in emergency services. Participate in continuing education programs and attend workshops or conferences to expand your knowledge base and network with professionals in the field.
Consider exploring career advancement opportunities within the field, such as becoming a trainer or supervisor. These positions can offer additional challenges and responsibilities, as well as higher levels of compensation. By demonstrating a strong work ethic, dedication, and a desire to continuously improve, you can achieve long-term success as a 911 dispatcher.
In conclusion, becoming a 911 dispatcher requires dedication, specialized training, and a commitment to helping others in emergency situations. By following the outlined steps and continuously striving to improve your skills and knowledge, you can pursue a fulfilling career in this field. Remember, as a 911 dispatcher, you play a crucial role in ensuring the safety and well-being of individuals in need, and your contributions are invaluable to your community.