Are you a student interested in pursuing a career in the USA as an Editor? Look no further, as this article will provide you with valuable insights on how to become a successful Editor in the USA. With a focus on students aspiring for a career in this field, we will explore the necessary steps and skills required to excel in the world of editing. Whether you dream of working for prestigious publishing houses or managing your own editing business, this article will guide you towards achieving your goals.
This image is property of images.unsplash.com.
Education and Training
To become a successful editor in the USA, a strong educational background is essential. Many editors hold a bachelor's degree in English, journalism, or a related field. This provides a solid foundation in writing and language skills, as well as an understanding of journalistic principles. While a bachelor's degree is typically sufficient for entry-level positions, a master's degree in journalism or communication can enhance your credentials and open up additional opportunities.
Internships and work experience in editing are invaluable for developing practical skills and building a professional network. Seek out internships at publishing companies or media organizations, where you can assist with editing and proofreading tasks. This hands-on experience will give you a glimpse into the publishing process and industry trends, while also allowing you to build relationships with professionals in the field.
Continuing education and professional development are crucial for staying up-to-date with the ever-evolving editing landscape. Consider pursuing additional courses or workshops in editing techniques and best practices. There are also certifications available in editing or related fields, which can further demonstrate your expertise and commitment to the profession.
Skills and Qualifications
As an editor, there are several key skills and qualifications that are necessary for success. First and foremost, strong grammar and language skills are essential. Editors must have a solid understanding of the English language, including proper grammar, punctuation, and syntax. Attention to detail and excellent proofreading abilities are also crucial, as editors are responsible for catching errors and ensuring the accuracy of written content.
Editors must be familiar with different style guides, such as the Associated Press (AP) Stylebook or the Chicago Manual of Style. Each publication or organization may have its own preferred style guide, and editors must be able to adapt accordingly. Additionally, editors must have the ability to follow editorial guidelines and meet tight deadlines, as they are often responsible for ensuring that content is published on time.
Excellent communication and interpersonal skills are necessary for collaborating with writers and other team members. Editors must be able to provide constructive feedback and work collaboratively to refine written content. In today's digital age, familiarity with digital editing tools and software is also important. Editors should be comfortable using tools such as Track Changes in Microsoft Word or content management systems for website editing.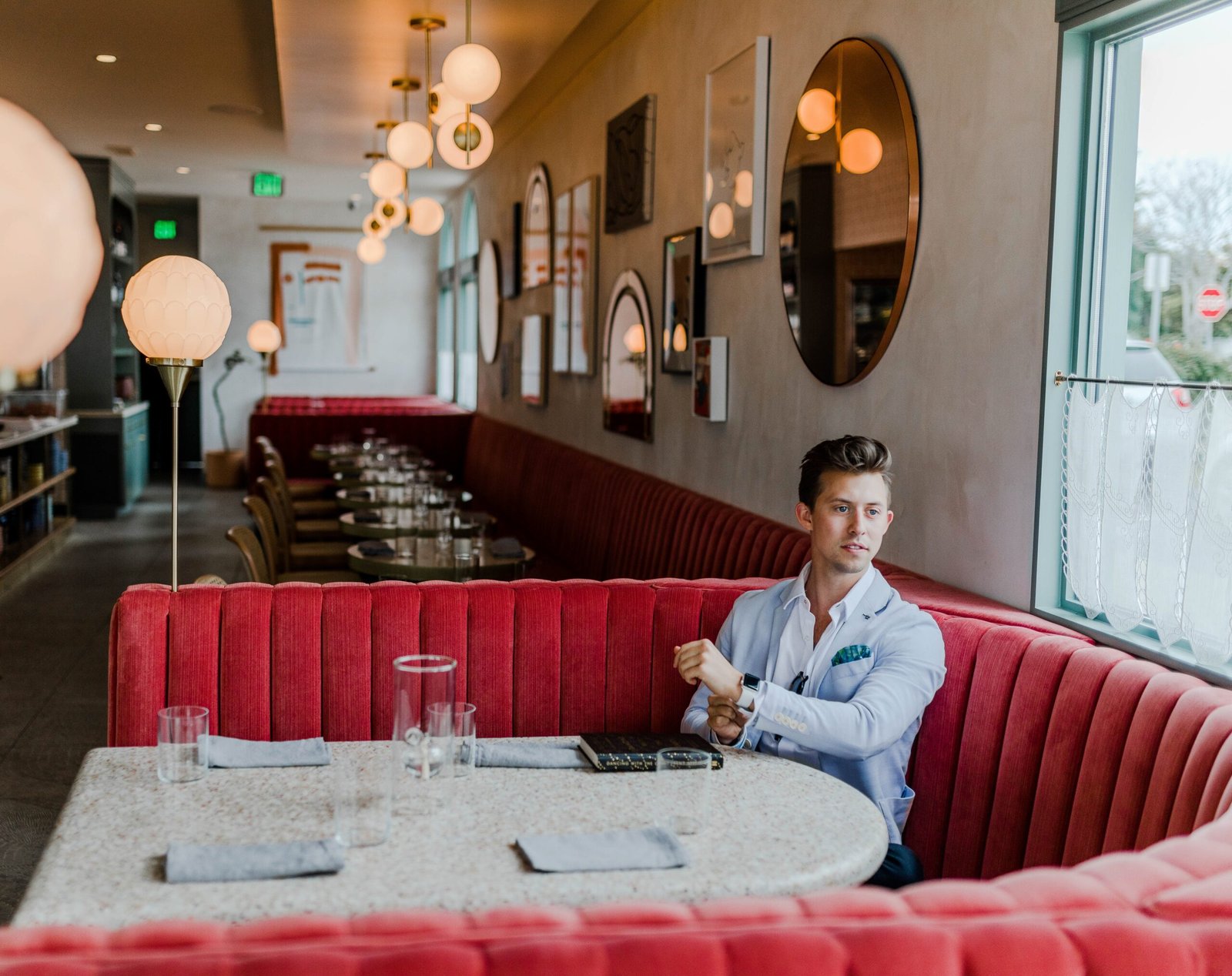 This image is property of images.unsplash.com.
Building a Strong Portfolio
Building a strong portfolio is a critical step in launching your career as an editor. This portfolio of work serves as a showcase of your skills and abilities to potential employers. There are several ways to build a strong portfolio as a student or aspiring editor.
One option is to write and edit content for student publications, websites, or blogs. This provides valuable experience in proofreading and refining written content. Seeking out freelance editing opportunities is another way to gain real-world editing experience. Many websites and publications hire freelance editors to review and refine their content.
Joining professional writing and editing organizations can also help you build a strong portfolio. These organizations often offer opportunities to showcase your work, participate in writing contests, and attend workshops or conferences to enhance your skills. Additionally, participating in workshops focused on writing and editing can provide valuable feedback and insights from industry experts.
Networking and Professional Connections
Networking and building professional connections are essential steps in becoming a successful editor. By connecting with others in the industry, you can gain valuable insights, discover new opportunities, and find mentors who can guide you in your editing career.
One of the best ways to network is by attending industry conferences and events. These provide opportunities to connect with professionals in the field, learn about industry trends, and attend workshops or presentations focused on editing. Additionally, joining relevant professional organizations, such as the American Society of Journalists and Authors, can help you connect with other editors and access resources and networking opportunities.
In today's digital age, social media platforms offer a convenient way to connect with other editors and professionals. Engage with others in the field, share your work, and participate in relevant discussions. Establishing connections through social media can lead to valuable collaborations and opportunities.
Lastly, seeking mentorship and guidance from established editors can tremendously benefit your career. Reach out to editors whose work you admire and inquire if they would be willing to mentor you. Having a mentor can provide valuable insights, feedback, and support as you navigate your editing career.
This image is property of images.unsplash.com.
Gaining Experience through Internships
Internships provide invaluable opportunities for gaining hands-on experience in the editing field. Research and apply for internships at publishing companies or media organizations. These internships often involve working closely with experienced editors, assisting with editing and proofreading tasks, and learning about the publishing process.
During your internship, take advantage of every opportunity to learn and grow. Ask questions, seek feedback on your work, and actively engage in the editing process. Building positive relationships with professionals in the field can lead to future opportunities or even potential job offers.
As you gain experience through internships, you will become more familiar with industry trends. Stay updated on the latest developments in the publishing industry, including changes in editing practices or emerging technologies. This knowledge will further enhance your skills and make you a valuable asset to future employers.
Specializations and Areas of Expertise
Developing expertise in specific industries or subjects can help set you apart as an editor. Consider focusing on a particular niche, such as healthcare, technology, or finance. By becoming an expert in a specific area, you can offer specialized knowledge to clients or employers.
Additionally, expanding your knowledge of specific editing types can further enhance your skills. There are various types of editing, including copyediting, developmental editing, and proofreading. By becoming proficient in different editing types, you can offer a comprehensive range of services to clients or organizations.
To stay updated on industry trends and changes, continue to read industry-specific publications and blogs. This will help you stay informed about the latest developments and best practices in editing. Additionally, participating in webinars or other online learning opportunities can provide valuable insights and ongoing professional development.
Strengthening Digital Editing Skills
In today's digital age, editors must also possess strong digital editing skills. Familiarize yourself with popular digital editing tools, such as Track Changes in Microsoft Word. These tools allow for efficient collaboration and revision processes, ensuring smooth communication between editors and writers.
In addition to digital editing tools, it is important to learn about content management systems and website editing. Many publications and organizations use these systems to manage and publish content online. Familiarity with these systems will make you a more versatile and well-rounded editor.
Explore and experiment with new tools and software that can streamline the editing process. There are numerous online resources and platforms available that can enhance your productivity and efficiency as an editor. Staying abreast of the latest tools and technologies will allow you to stay ahead of the curve and deliver high-quality editing services.
Continuing Education and Professional Development
Continuing education and professional development are essential for any editor looking to advance their career. Attend workshops and seminars focused on editing techniques and best practices. These events provide an opportunity to learn from industry experts, gain insights into emerging trends, and network with other professionals.
There are also certifications available in editing or related fields, which can further enhance your credentials. These certifications demonstrate your commitment to ongoing professional development and validate your expertise in the field.
Participating in online courses and webinars can also be a convenient way to continue learning and expanding your skillset as an editor. Many organizations offer online resources and courses specifically designed for editors. Take advantage of these opportunities to further enhance your knowledge and abilities.
In addition to formal education, it is important to read industry-specific publications and blogs. This will help you stay informed about the latest developments and best practices in editing. Engaging with the editing community through online forums or discussion groups can also provide valuable insights and foster professional connections.
Freelancing and Self-Employment
Freelancing offers a unique opportunity for editors to work independently and set their own schedules. Establishing a professional website and online presence is crucial for attracting potential clients. Your website should showcase your skills, experience, and portfolio of work. It is also important to clearly define your services and set fair rates for your editing services.
To market your services effectively, consider reaching out to potential clients directly. Many writers and content creators are in need of talented editors. Networking within your professional circles can help you connect with potential clients or offer your services to organizations in need of editing assistance.
Creating a freelance editing contract is also essential for establishing clear expectations and protecting yourself and your clients. The contract should outline project details, deadlines, payment terms, and any other relevant information.
Building relationships with writers can also lead to additional opportunities for freelance editing work. Engage with writers, provide feedback on their work, and establish rapport. Word-of-mouth referrals can be a powerful tool for attracting new clients and growing your freelance editing business.
Career Advancement Opportunities
As you gain experience and expertise as an editor, there are various career advancement opportunities to consider. Apply for higher-level editing positions within organizations to take on more responsibilities and work with larger projects. These positions may involve overseeing a team of editors, managing editorial workflows, and developing editorial strategies.
Seek opportunities to lead editorial teams or take on managerial roles within organizations. As a leader, you will have the chance to shape and guide the editorial process, as well as mentor and develop junior editors.
For those interested in expanding beyond traditional editing roles, transitioning into managerial or leadership roles within publishing or media organizations is a possibility. This can involve overseeing editorial departments, managing budgets, and making strategic decisions related to content development and publication.
Additionally, consider writing and publishing your own works to showcase your expertise as an editor. This can range from writing articles or blog posts to publishing books or ebooks. Creating your own content not only demonstrates your editing skills but also positions you as an authority in your field.
Becoming a successful editor in the USA requires a combination of education, skills, experience, networking, and ongoing professional development. By following the outlined steps and continuously striving to improve your skills, you can pave the way towards a rewarding and fulfilling career as an editor. So, embrace the path of editing, refine your craft, and let your editorial prowess shine!