If you've ever been captivated by crime shows, the idea of becoming a criminal investigator may have crossed your mind. In the exciting world of criminal investigation, you can unravel mysteries and bring justice to those who need it. With a career as a criminal investigator, you'll be at the forefront of solving crimes and protecting society. From collecting evidence to conducting interviews, each day will bring new challenges and opportunities to make a difference. In this article, we'll explore what it takes to embark on a career as a criminal investigator, focusing on the perspective of students interested in pursuing this path in the USA.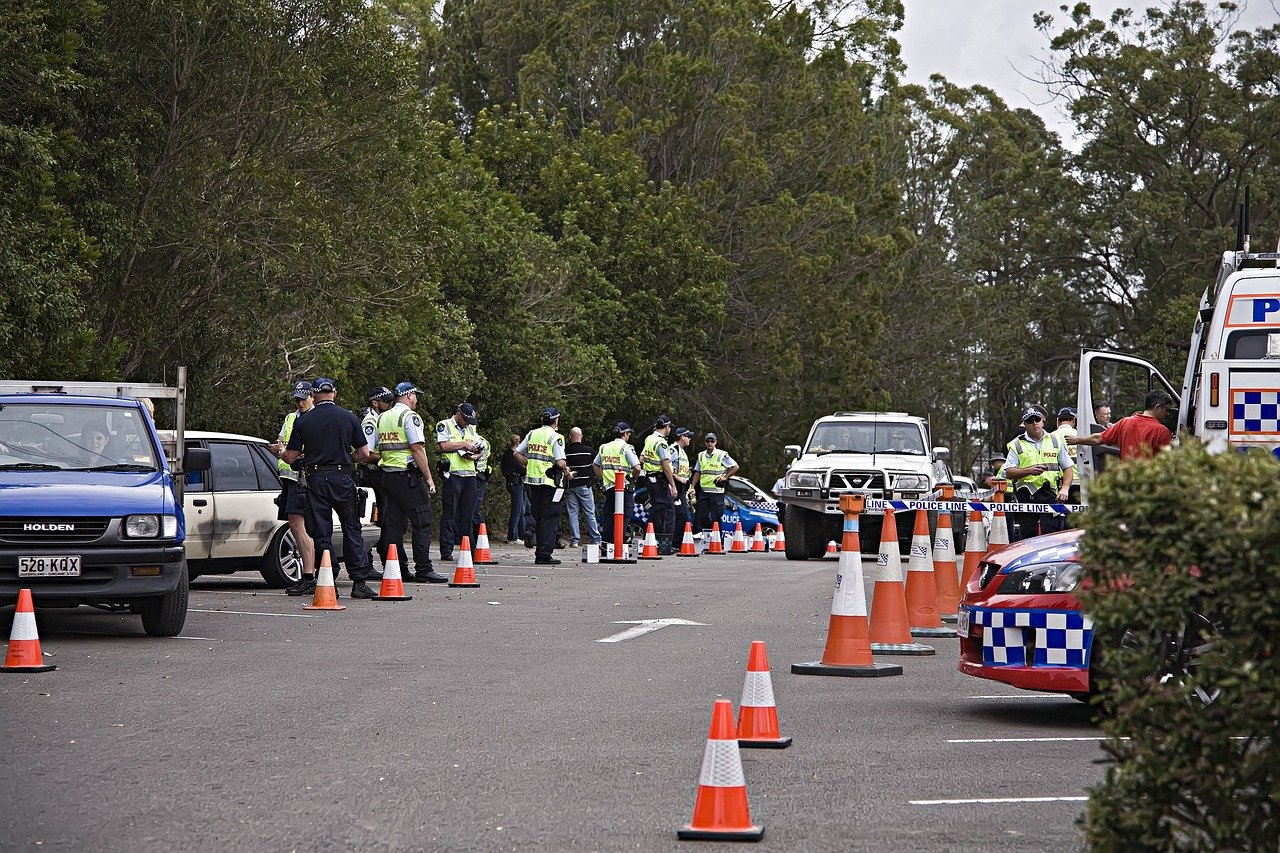 This image is property of pixabay.com.
1. Job Description
As a criminal investigator, your main role is to gather evidence and information to help solve crimes. This involves conducting interviews, analyzing data, and collaborating with other law enforcement agencies. Your work is instrumental in ensuring justice is served and criminals are held accountable for their actions.
Responsibilities
Your responsibilities as a criminal investigator include conducting thorough investigations into criminal activities, collecting and analyzing evidence, interviewing witnesses and suspects, and documenting your findings. You will also need to collaborate with other agencies, such as forensic specialists or federal law enforcement, to ensure all necessary resources are brought to bear on a case.
Tasks
Your day-to-day tasks as a criminal investigator may include gathering evidence from crime scenes, conducting surveillance operations, analyzing financial records, and preparing reports for court proceedings. Additionally, you may be called upon to testify in court as an expert witness.
Skills and Qualifications
To excel as a criminal investigator, you must possess certain skills and qualifications. Analytical skills are essential, as you will need to assess and interpret complex information to identify patterns and draw connections. Attention to detail is crucial, as even the smallest piece of evidence can make a big difference in solving a case. Effective communication skills, both written and verbal, are also necessary for interviewing witnesses and presenting your findings in court. Finally, physical fitness and stamina are important, as the job may require long hours, physically demanding tasks, and potential participation in dangerous situations.
2. Educational Requirements
To become a criminal investigator, you will need to meet certain educational requirements. While specific qualifications may vary depending on the jurisdiction, most positions require a minimum of a high school diploma or equivalent. However, many agencies prefer candidates who have a bachelor's degree in criminal justice, criminology, or a related field.
Academic Qualifications
A bachelor's degree in criminal justice or a related field can provide you with a solid foundation in understanding the criminal justice system, crime scene analysis, forensic science, and investigative techniques. It can also broaden your knowledge of legal and ethical issues relevant to the profession.
Specialized Training
In addition to academic qualifications, specialized training is often required for aspiring criminal investigators. This can include completing a police academy program, where you will learn about firearms training, self-defense tactics, and laws and regulations specific to law enforcement. Depending on the jurisdiction, you may also need to complete additional training in areas such as forensic analysis, surveillance techniques, or digital forensics.
Certifications
Obtaining certifications can enhance your credentials as a criminal investigator. These certifications may focus on specific areas of expertise, such as crime scene investigation, cybercrime investigation, or financial crimes investigation. Some popular certifications include the Certified Criminal Investigator (CCI) offered by the National Association of Legal Investigators and the Certified Fraud Examiner (CFE) designation offered by the Association of Certified Fraud Examiners.
3. Potential Career Paths
Once you have obtained the necessary education and training to become a criminal investigator, you will have several potential career paths to consider. These can range from working for federal law enforcement agencies to private investigation firms or corporate security departments.
Federal Law Enforcement Agencies
Many criminal investigators find rewarding careers with federal law enforcement agencies such as the Federal Bureau of Investigation (FBI), Drug Enforcement Administration (DEA), or the Bureau of Alcohol, Tobacco, Firearms, and Explosives (ATF). These agencies often handle complex and high-profile cases that require specialized investigative skills.
State and Local Law Enforcement
State and local law enforcement agencies, such as police departments and sheriff's offices, also offer career opportunities for criminal investigators. These positions may involve investigating a wide range of crimes at the local level, from property crimes to more serious offenses. Working at the state or local level can provide valuable hands-on experience in the field.
Private Investigation Firms
If you prefer a more independent and flexible career path, working for a private investigation firm can be a viable option. Private investigators often handle cases related to fraud, infidelity, or missing persons, among other things. This field offers the opportunity to work on a variety of cases and collaborate with clients directly.
Corporate Security
Another career path for criminal investigators is working in corporate security departments. In this role, you would be responsible for protecting company assets, investigating theft or fraud within the organization, and ensuring the safety and security of employees. Corporate security positions can be found in a wide range of industries, from finance to technology.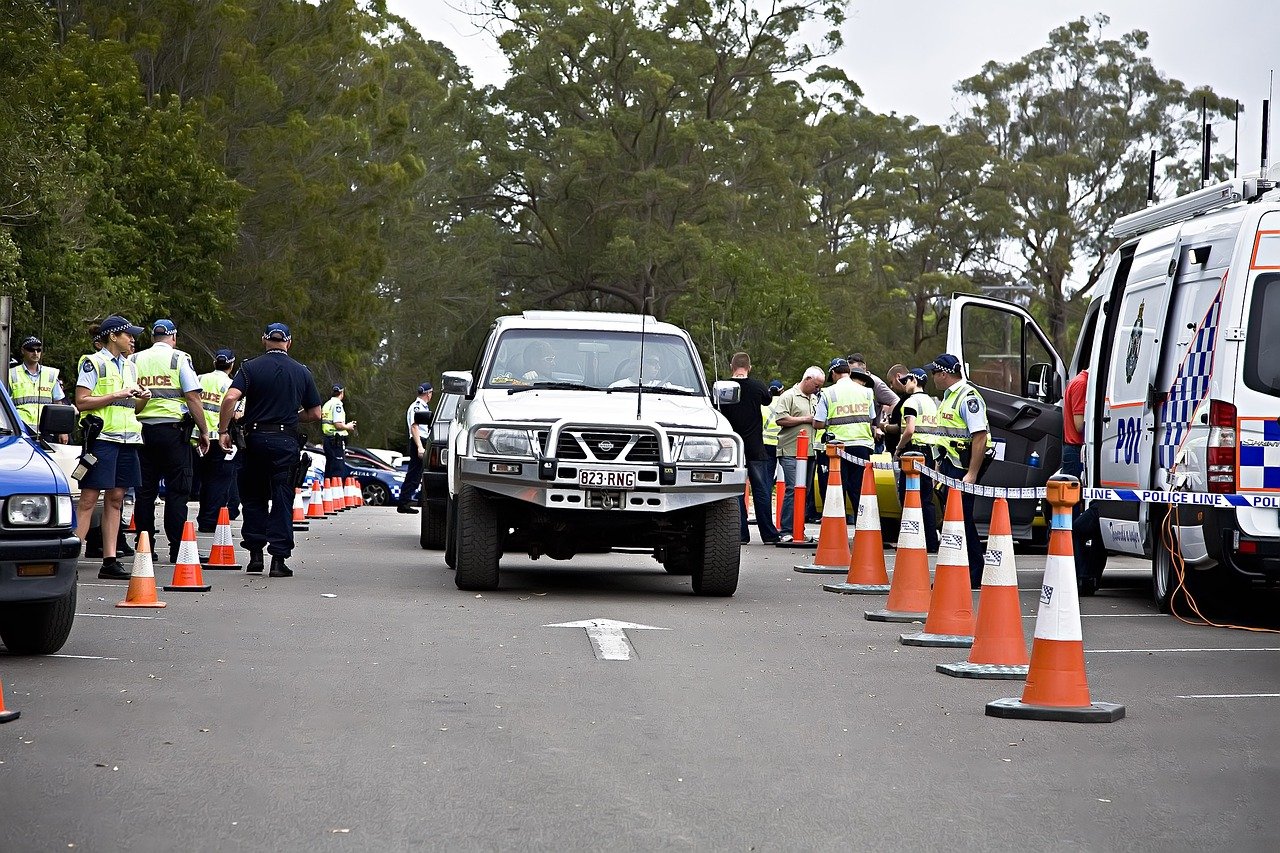 This image is property of pixabay.com.
4. Job Prospects
The job prospects for criminal investigators are generally positive, as there is a constant demand for individuals who can help solve crimes and maintain public safety. The need for criminal investigators is driven by the persistent presence of criminal activity and the importance of upholding law and order within society.
Demand for Criminal Investigators
As long as there are criminals committing crimes, there will be a need for criminal investigators. The demand for these professionals is driven by factors such as the ongoing fight against organized crime, the increasing complexity of cybercrimes, and the need to investigate white-collar offenses. Additionally, the growing emphasis on national security has created new opportunities in the field of counterterrorism and intelligence gathering.
Factors Influencing Job Prospects
Several factors can influence the job prospects for criminal investigators. One such factor is the geographical location. Urban areas with higher crime rates may offer more job opportunities in law enforcement agencies. Another factor is the level of education and training. As the field becomes more competitive, having a higher level of academic qualification and specialized training can give you an advantage over other candidates. Additionally, having relevant work experience or internships can greatly enhance your chances of securing a job as a criminal investigator.
Salary Expectations
While salary ranges can vary depending on factors such as experience, location, and jurisdiction, criminal investigators can generally expect to earn a competitive salary. According to the U.S. Bureau of Labor Statistics, the median annual wage for detectives and criminal investigators was $86,940 as of May 2020. The top 10% of earners in this field earned more than $146,000 per year. Keep in mind that salary ranges can differ significantly between federal, state, and local law enforcement agencies.
5. Required Skills and Traits
To be successful as a criminal investigator, there are certain skills and traits that you should possess. These skills and traits will not only help you excel in your day-to-day tasks but also ensure that you can effectively contribute to solving crimes and maintaining public safety.
Analytical Skills
As a criminal investigator, you will often need to analyze complex information and identify patterns or connections that can help solve crimes. The ability to think critically and apply analytical skills is crucial in evaluating evidence, interpreting data, and making informed decisions.
Attention to Detail
Attention to detail is paramount in the field of criminal investigation. Every piece of evidence, no matter how small, can be critical to solving a case. From analyzing fingerprints to reviewing surveillance footage, your ability to meticulously examine details can make a significant difference in the outcome of an investigation.
Communication Skills
Effective communication skills are essential in criminal investigation. You will need to interview witnesses, gather information from informants, and present your findings in a clear and concise manner. Strong verbal and written communication skills will enable you to convey information accurately and professionally.
Physical Fitness and Stamina
Criminal investigation can be physically demanding, requiring long hours on your feet, walking or running, and potentially participating in physically taxing operations. Physical fitness and stamina are important in ensuring that you can perform your duties effectively and safely.
6. Job Environment
Before pursuing a career as a criminal investigator, it's important to understand the job environment, including working hours and conditions, potential dangers, and any travel requirements.
Working Hours and Conditions
As a criminal investigator, your work hours may vary depending on the nature of the case and the stage of the investigation. You may be required to work evenings, weekends, or longer hours when necessary. Additionally, criminal investigators often work in both indoor and outdoor environments, depending on the case and the need for on-site investigations. This can involve working in various weather conditions and different locations.
Potential Dangers
Criminal investigators often face potential dangers in the course of their work. This can include exposure to dangerous individuals, working in high-crime areas, or participating in operations involving firearms or explosives. It's important to be aware of the risks associated with the profession and follow all necessary safety protocols to mitigate those risks.
Travel Requirements
Depending on the jurisdiction and nature of the investigation, criminal investigators may be required to travel extensively. This can involve traveling within a local area, across states, or even internationally. Having the ability to adapt to different environments and work effectively in various settings is essential for a successful career in criminal investigation.
7. Steps to Become a Criminal Investigator
Becoming a criminal investigator requires a combination of education, training, work experience, and perseverance. Here are the general steps to follow on the path to becoming a criminal investigator.
Education and Training
Start by completing the necessary academic qualifications, which may include obtaining a high school diploma or equivalent. Consider pursuing a bachelor's degree in criminal justice or a related field to gain a deeper understanding of the criminal justice system and investigative techniques. During your academic studies, take advantage of any internships, research opportunities, or specialized training programs that can enhance your knowledge and skills in criminal investigation.
Gaining Work Experience
Building work experience in the field of criminal investigation is crucial. Consider starting your career in a related field, such as local law enforcement, where you can gain hands-on experience and develop foundational skills. Many agencies require a certain number of years of experience before considering candidates for criminal investigator positions. Take every opportunity to learn from seasoned professionals and expand your skillset.
Applying for Positions
Once you have gained the necessary education and work experience, it's time to start applying for criminal investigator positions. Research law enforcement agencies at the federal, state, and local levels to identify job openings. Tailor your resume to highlight your relevant skills, experience, and qualifications. Prepare for interviews by practicing common interview questions and showcasing your knowledge and passion for the field of criminal investigation.
Advancement Opportunities
As you progress in your career as a criminal investigator, there are opportunities for advancement and specialization. This can include promotion to supervisory roles, such as a detective sergeant or lieutenant, where you can oversee a team of investigators. You may also have the opportunity to specialize in a particular area, such as cybercrime investigation, homicide investigation, or white-collar crime investigation. Continuous education, training, and staying up-to-date with emerging trends and technologies in the field can open doors to further advancement.
8. Day-to-Day Responsibilities
The day-to-day responsibilities of a criminal investigator can vary depending on the specific case and jurisdiction. However, there are certain core tasks that are typically part of a criminal investigator's routine.
Gathering Evidence
One of the primary responsibilities of a criminal investigator is to gather evidence related to a crime. This can involve collecting physical evidence from crime scenes, such as fingerprints, DNA samples, or weapons. It may also involve analyzing digital evidence, such as emails, social media posts, or surveillance footage. Meticulously documenting and preserving evidence is crucial to ensure its admissibility in court.
Interviewing Witnesses and Suspects
Criminal investigators frequently conduct interviews with witnesses and suspects to gather information and uncover the truth. This requires strong communication skills, the ability to ask probing questions, and the ability to assess the credibility of the individuals being interviewed. Conducting interviews in a professional and unbiased manner is essential to ensure accurate and reliable information is obtained.
Conducting Surveillance
Surveillance plays a critical role in criminal investigations. Criminal investigators may need to monitor individuals or locations to gather evidence or observe suspicious activities. This can involve using advanced technology, observing from a concealed position, or using undercover tactics. Attention to detail and the ability to remain inconspicuous are key skills in conducting effective surveillance.
Documenting Findings
Criminal investigators must document their findings throughout the investigation process. This includes maintaining detailed case files, writing incident reports, and preparing search warrants. Clear and accurate documentation is essential for building a strong case and presenting evidence in court.
Collaborating with Other Agencies
Criminal investigations often require collaboration with other law enforcement agencies, forensic experts, or legal professionals. This can involve sharing information, coordinating resources, or requesting specialized expertise. Effective collaboration and teamwork are crucial for a successful investigation.
9. Challenges and Rewards
Like any profession, being a criminal investigator comes with its own set of challenges and rewards. Understanding these aspects can help you prepare for the realities of the job and make an informed decision.
Challenges Faced by Criminal Investigators
Criminal investigators often face challenges such as high caseloads, long working hours, and exposure to gruesome or disturbing scenes. The nature of the work can also be emotionally demanding, requiring investigators to remain objective and professional in the face of heinous crimes. Additionally, investigations can sometimes be complex and require significant attention to detail and perseverance to uncover the truth.
Rewards of the Profession
Despite the challenges, a career as a criminal investigator can be highly rewarding. The satisfaction of solving a difficult case and bringing closure to victims and their families is unparalleled. It is a profession that allows you to make a difference in society by upholding justice and ensuring public safety. The opportunity for personal growth, continuous learning, and professional development is also a rewarding aspect of this profession.
Impact on Society
Criminal investigators play a vital role in maintaining law and order within society. By diligently investigating crimes and holding perpetrators accountable, they contribute to public safety and serve as a deterrent against future criminal activities. The work of criminal investigators directly impacts individuals, communities, and society as a whole.
10. Conclusion
A career as a criminal investigator offers a wide range of opportunities, challenges, and rewards. It requires a combination of education, training, skills, and a passion for justice. If you have a strong desire to uncover the truth, make a positive impact on society, and continuously learn and grow, then a career as a criminal investigator may be the perfect fit for you. With dedication and perseverance, you can build a successful and fulfilling career in this profession that allows you to contribute to the safety and well-being of your community. So, start exploring the path to becoming a criminal investigator and embark on a journey of continuous learning and professional growth.