If you're considering a career in healthcare and have an interest in providing patient care, becoming a Nurse Practitioner may be the perfect path for you. This comprehensive guide aims to provide you with all the information you need to kickstart your journey towards becoming a Nurse Practitioner in the USA. We'll explore the career overview, responsibilities, education requirements, and potential growth opportunities for this fulfilling and rewarding profession. So, if you're ready to delve into the details of what it takes to become a Nurse Practitioner, let's get started!
Education and Training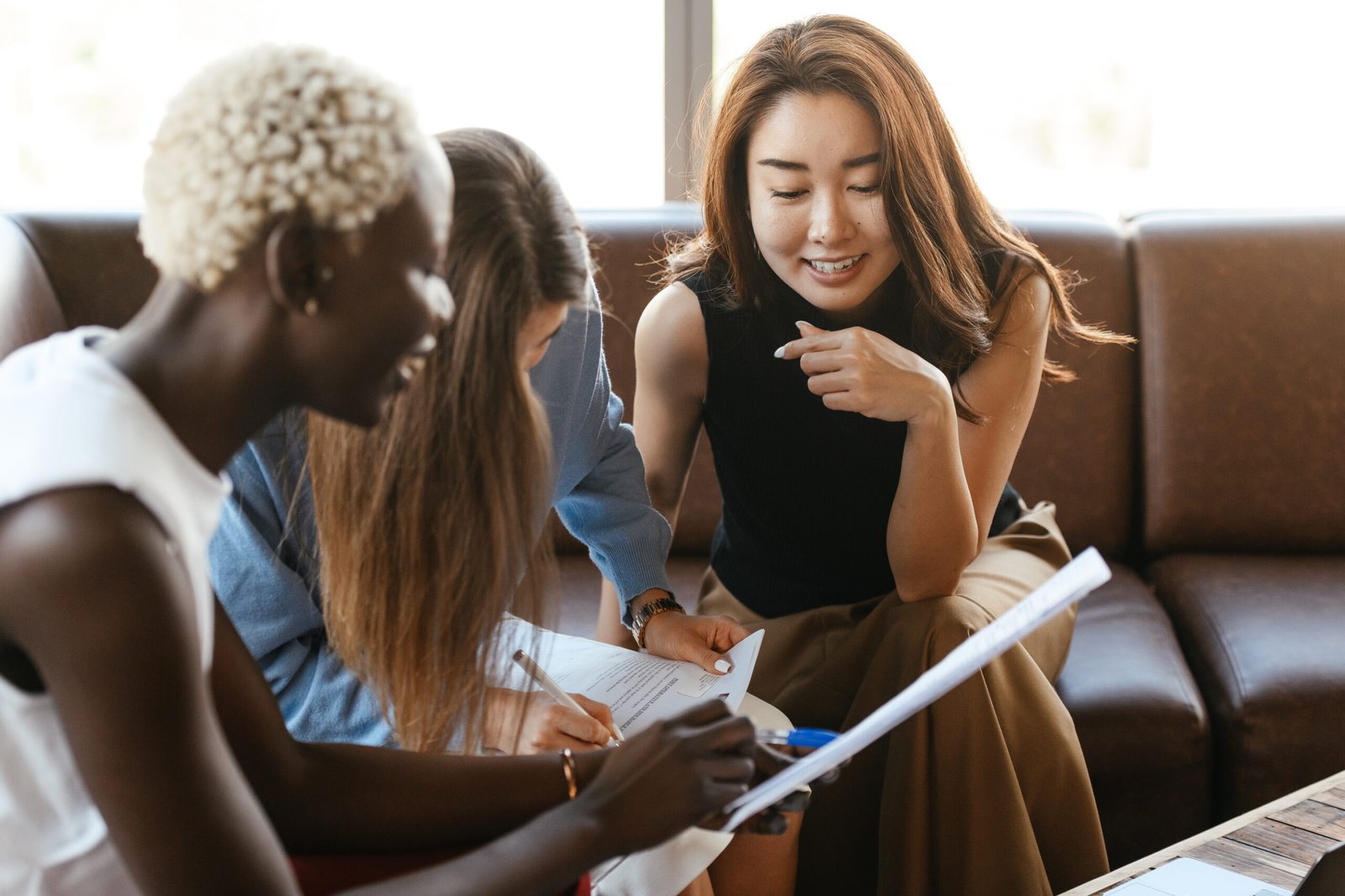 This image is property of images.pexels.com.
Undergraduate Degree
To become a Nurse Practitioner, you must first obtain a Bachelor's degree in nursing (BSN) from an accredited university or college. This undergraduate degree will provide you with the foundational knowledge and skills necessary to pursue a career in nursing.
Master of Science in Nursing (MSN)
After obtaining your BSN, the next step is to pursue a Master of Science in Nursing (MSN) degree. This advanced degree is necessary to become a Nurse Practitioner and typically takes around two years to complete. During this program, you will deepen your knowledge in areas such as advanced health assessment, pharmacology, pathophysiology, and evidence-based practice.
Clinical Experience
Alongside your academic coursework, you will also gain valuable clinical experience. This involves working in various healthcare settings under the guidance of experienced healthcare professionals. Clinical experience allows you to apply your theoretical knowledge in practical settings and develop your clinical skills.
Certification and Licensing
Once you have completed your MSN degree, you will need to obtain national certification in your chosen specialty area. This certification is typically provided by professional organizations such as the American Nurses Credentialing Center (ANCC) or the American Academy of Nurse Practitioners Certification Board (AANPCB). Additionally, you will need to obtain state licensure to practice as a Nurse Practitioner, which involves passing a national certification exam and meeting specific state requirements.
Specialties in Nursing
Family Nurse Practitioner
As a Family Nurse Practitioner (FNP), you will provide primary care services to individuals of all ages, from infants to the elderly. FNPs diagnose and treat acute and chronic illnesses, provide preventive care, conduct health assessments, and offer patient education.
Pediatric Nurse Practitioner
Pediatric Nurse Practitioners (PNPs) specialize in providing healthcare services to infants, children, and adolescents. They focus on the unique physical, emotional, and developmental needs of pediatric patients and provide comprehensive care, including well-child exams, immunizations, and management of common pediatric illnesses.
Adult-Gerontology Nurse Practitioner
Adult-Gerontology Nurse Practitioners (AGNPs) specialize in providing healthcare services to adults and older adults. They diagnose and manage acute and chronic illnesses, promote healthy aging, and provide end-of-life care. AGNPs may work in a variety of settings, including primary care clinics, hospitals, and long-term care facilities.
Psychiatric Mental Health Nurse Practitioner
Psychiatric Mental Health Nurse Practitioners (PMHNPs) focus on the assessment, diagnosis, and treatment of individuals with mental health and psychiatric disorders. They provide counseling, therapy, and medication management to clients of all ages, helping them achieve optimal mental health.
Women's Health Nurse Practitioner
Women's Health Nurse Practitioners (WHNPs) specialize in providing comprehensive healthcare services to women throughout their lifespan. They offer prenatal and postnatal care, family planning services, menopause management, and preventive screenings. WHNPs may work in women's health clinics, obstetric practices, or reproductive health organizations.
Acute Care Nurse Practitioner
Acute Care Nurse Practitioners (ACNPs) work in fast-paced environments such as hospitals and urgent care centers, providing advanced care to patients with acute and critical illnesses. They manage complex medical conditions, perform procedures, and collaborate with interdisciplinary healthcare teams to ensure optimal patient outcomes.
Job Responsibilities
Patient Assessment
One of the primary responsibilities of a Nurse Practitioner is conducting thorough patient assessments. This involves gathering comprehensive health histories, performing physical examinations, and ordering and interpreting diagnostic tests. Through these assessments, Nurse Practitioners can identify potential health concerns and develop appropriate treatment plans.
Diagnosis
Building upon the patient assessment, Nurse Practitioners are skilled in diagnosing various acute and chronic conditions. Through their knowledge of pathophysiology and clinical expertise, they can identify the underlying causes of illnesses and develop personalized care plans for their patients.
Prescribing Medications
Nurse Practitioners have prescribing authority, which means they can prescribe medications to their patients. This includes both non-controlled and controlled substances, depending on state laws and regulations. Nurse Practitioners carefully consider the patient's health status, medication interactions, and potential side effects when prescribing medications.
Collaborating with Healthcare Team
Collaboration is a crucial aspect of a Nurse Practitioner's role. They work closely with physicians, registered nurses, pharmacists, and other healthcare professionals to ensure comprehensive and coordinated care for their patients. Effective collaboration allows for a multidisciplinary approach to healthcare, resulting in improved patient outcomes.
This image is property of images.pexels.com.
Health Promotion and Disease Prevention
In addition to diagnosing and treating illnesses, Nurse Practitioners focus on health promotion and disease prevention. They educate patients on healthy lifestyle choices, provide counseling on risk factors, promote vaccination and screening, and emphasize the importance of early detection and management of chronic diseases.
Patient Education and Counseling
Nurse Practitioners play a vital role in patient education and counseling. They empower patients to take an active role in their healthcare by providing them with information about their conditions, treatment options, and self-care strategies. Nurse Practitioners also offer counseling on psychosocial issues, emotional support, and guidance during challenging times.
Scope of Practice
Differences Between Nurse Practitioners and Registered Nurses
While both Nurse Practitioners and Registered Nurses (RNs) provide valuable healthcare services, there are significant differences in their roles and responsibilities. Nurse Practitioners have advanced training and education, allowing them to diagnose and treat illnesses, prescribe medications, and manage complex cases independently. RNs work closely with Nurse Practitioners and other healthcare professionals, providing direct patient care, administering medications, and assisting in patient assessments.
Legal and Regulatory Framework
The scope of practice for Nurse Practitioners is regulated by each state's Nurse Practice Act. These acts define the specific responsibilities and limitations of Nurse Practitioners within that state. Additionally, Nurse Practitioners must adhere to federal laws and regulations related to healthcare, including maintaining patient confidentiality and complying with health insurance and reimbursement guidelines.
Autonomous Practice
In many states, Nurse Practitioners have the authority to practice autonomously without the direct supervision of a physician. This means they can evaluate patients, diagnose conditions, and prescribe medications without the need for physician oversight. Autonomous practice allows Nurse Practitioners to provide timely and efficient care to their patients, especially in underserved areas.
Collaborative Practice
While Nurse Practitioners can practice autonomously, they also value collaboration with other healthcare professionals. Collaborative practice involves working as part of a healthcare team to provide comprehensive care. Nurse Practitioners collaborate with physicians, specialists, pharmacists, and other healthcare professionals to ensure the best outcomes for their patients.
Employment Settings
Primary Care Clinics
Primary care clinics are common practice settings for Nurse Practitioners. They provide comprehensive healthcare services to patients of all ages, focusing on preventive care, health maintenance, and the management of chronic conditions. Nurse Practitioners in primary care clinics play a vital role in improving access to healthcare and promoting patient-centered care.
Hospitals
Many Nurse Practitioners work in hospitals, particularly in areas such as emergency departments, intensive care units, and specialized units. In these settings, Nurse Practitioners collaborate with physicians and other healthcare professionals to manage complex cases, provide acute care, and ensure continuity of care for patients.
Specialty Practices
Nurse Practitioners may choose to work in specialty practices such as cardiology, dermatology, or gastroenterology. In these settings, they provide specialized care to patients with specific medical conditions. Nurse Practitioners in specialty practices collaborate with physicians and other specialists to develop personalized treatment plans and provide ongoing management.
Urgent Care Centers
Urgent care centers are alternative healthcare facilities that provide immediate care for non-life-threatening conditions. Nurse Practitioners in urgent care centers assess, diagnose, and treat patients with acute illnesses and injuries, including minor suturing, splinting, and wound care. They collaborate with other healthcare professionals to ensure patients receive timely and appropriate care.
Nursing Schools and Universities
Many Nurse Practitioners are also involved in academia, teaching and mentoring future generations of healthcare professionals. Nurse Practitioners in nursing schools and universities educate students on the principles and practices of nursing, facilitate clinical experiences, and contribute to research and scholarly activities.
Public Health Clinics
Public health clinics focus on promoting and protecting the health of communities. Nurse Practitioners in public health clinics provide preventive care, health screenings, and community outreach programs. They play a significant role in improving access to healthcare services and addressing health disparities within underserved populations.
Salary and Job Outlook
Median Salary
The median salary for Nurse Practitioners varies depending on factors such as geographic location, years of experience, and specialty area. According to the U.S. Bureau of Labor Statistics, the median annual wage for Nurse Practitioners was $117,670 as of May 2020.
Factors Affecting Salary
Several factors can affect a Nurse Practitioner's salary. These include the cost of living in a particular area, demand for Nurse Practitioners, level of experience, additional certifications or advanced degrees, and the type of healthcare setting in which they work. Nurse Practitioners who work in highly specialized areas or in areas with a high demand for healthcare professionals may earn higher salaries.
This image is property of images.pexels.com.
Projected Job Growth
The demand for Nurse Practitioners is expected to grow significantly in the coming years. This growth is primarily driven by an increasing emphasis on preventive care, a growing population of older adults with complex healthcare needs, and healthcare reforms aimed at improving access to care. The U.S. Bureau of Labor Statistics projects a 52% increase in employment for Nurse Practitioners from 2019 to 2029.
Job Opportunities
Nurse Practitioners enjoy a wide range of job opportunities in various healthcare settings. With their advanced skills and knowledge, Nurse Practitioners are highly sought after by primary care clinics, hospitals, specialty practices, and other healthcare organizations. Additionally, Nurse Practitioners have the flexibility to choose between full-time, part-time, and per-diem positions, allowing for a better work-life balance.
Continuing Education and Professional Development
Continuing Education Requirements
As healthcare is constantly evolving, Nurse Practitioners are required to engage in continuing education to maintain and enhance their skills and knowledge. Each state has specific continuing education requirements that Nurse Practitioners must fulfill to renew their licenses. These requirements typically involve completing a certain number of continuing education hours in specific clinical areas.
Certification Renewal
Nurse Practitioners must renew their national certifications periodically to demonstrate ongoing competence and commitment to professional development. Renewal requirements vary depending on the certifying body but often include a combination of continuing education hours, practice hours, and passing a certification renewal exam.
Specialty Certifications
In addition to their national certification, Nurse Practitioners may choose to obtain specialty certifications in their chosen area of practice. Specialty certifications, offered by organizations such as the American Nurses Credentialing Center and the Pediatric Nursing Certification Board, validate the Nurse Practitioner's advanced knowledge and skills in a specific area. These certifications can enhance career prospects and demonstrate expertise to employers and patients.
Advanced Practice Registered Nurse (APRN) Certification
In some states, Nurse Practitioners must obtain an Advanced Practice Registered Nurse (APRN) certification in addition to their national certification. The APRN certification recognizes the advanced practice role and competencies of Nurse Practitioners, ensuring consistent standards of care across different specialties and settings. It may involve passing an additional exam and meeting specific practice requirements.
Challenges and Rewards
Work-Life Balance
Like any healthcare profession, being a Nurse Practitioner can be demanding, both physically and emotionally. Balancing work responsibilities with personal life can be challenging, especially for Nurse Practitioners who work long hours or have on-call duties. However, with proper time management, self-care strategies, and support from colleagues and loved ones, achieving a healthy work-life balance is possible.
Emotional Demands
Nurse Practitioners often deal with patients who are experiencing physical or emotional distress. Providing care to individuals who are critically ill, in pain, or facing difficult diagnoses can be emotionally challenging. Nurse Practitioners must develop strategies to cope with the emotional demands of their profession, such as practicing self-care, seeking support from peers or mentors, and participating in debriefing or counseling when needed.
Career Advancement
One of the rewarding aspects of being a Nurse Practitioner is the opportunity for career advancement. Nurse Practitioners can pursue leadership roles, such as Nurse Manager or Director of Advanced Practice, where they can shape healthcare practices, advocate for their profession, and contribute to policy development. Advanced degrees, additional certifications, and active involvement in professional organizations can open doors to various career advancement opportunities.
Positive Impact on Patients' Lives
Nurse Practitioners have the privilege of making a positive impact on their patients' lives. They play a crucial role in providing comprehensive, patient-centered care that improves health outcomes and enhances patients' quality of life. Nurse Practitioners often form long-lasting relationships with their patients, becoming trusted healthcare providers who are there to support them through various stages of life and health.
Diversity and Flexibility
The field of nursing offers a wide range of opportunities for Nurse Practitioners to specialize in different areas of healthcare. Whether it's working with pediatric patients, providing mental health care, or focusing on women's health, Nurse Practitioners can choose a path that aligns with their interests and passions. Additionally, Nurse Practitioners have the flexibility to work in various healthcare settings and choose the type of practice that suits their lifestyle and career goals.
Professional Organizations and Networking
American Association of Nurse Practitioners (AANP)
The American Association of Nurse Practitioners (AANP) is the largest professional organization dedicated to advancing the Nurse Practitioner profession. AANP provides resources, educational opportunities, advocacy efforts, and networking opportunities for Nurse Practitioners across all specialties. Membership in AANP allows Nurse Practitioners to stay up-to-date with current trends, gain access to professional development resources, and connect with a vast network of colleagues.
National Organization of Nurse Practitioner Faculties (NONPF)
The National Organization of Nurse Practitioner Faculties (NONPF) focuses on promoting high-quality education and research for Nurse Practitioner programs. NONPF offers educational resources, research grants, and networking opportunities for Nurse Practitioner educators and researchers. Membership in NONPF provides access to cutting-edge educational practices, collaboration with leaders in the field, and opportunities to contribute to the advancement of Nurse Practitioner education.
State and Local Nurse Practitioner Associations
Many states have their own Nurse Practitioner associations that offer local support, education, and advocacy for Nurse Practitioners in their respective regions. These associations provide opportunities for Nurse Practitioners to network with colleagues, stay informed about state-specific healthcare policies, and contribute to the advancement of the profession at a local level.
Online Communities and Forums
In addition to professional organizations, online communities and forums provide opportunities for Nurse Practitioners to connect with colleagues from around the world. These virtual platforms allow Nurse Practitioners to share knowledge, seek advice, and engage in discussions about various healthcare topics. Online communities foster collaboration, peer support, and professional growth for Nurse Practitioners.
Future Trends and Innovations
Telehealth and Telemedicine
Telehealth and telemedicine have become increasingly prevalent in healthcare, and Nurse Practitioners are at the forefront of this innovation. Through telehealth, Nurse Practitioners can provide virtual consultations, monitor patients remotely, and offer healthcare services to individuals in underserved areas. Telehealth enhances accessibility, improves patient outcomes, and promotes continuity of care.
Evidence-Based Practice
Evidence-based practice is the cornerstone of quality healthcare. Nurse Practitioners continuously seek out the latest research and best practices to guide their clinical decision-making. By staying up-to-date with evidence-based guidelines and incorporating them into their practice, Nurse Practitioners ensure that their patients receive the most effective and efficient care available.
Integration of Technology
Technology plays an integral role in modern healthcare, and Nurse Practitioners embrace its benefits. Electronic health records, mobile health applications, and telemedicine platforms streamline patient care, improve communication, and enhance documentation accuracy. Nurse Practitioners strive to leverage technology to its fullest potential, as it facilitates efficient healthcare delivery and enables better patient outcomes.
Collaborative Care Models
Collaborative care models are gaining recognition as an effective approach to healthcare. These models involve multidisciplinary teams working together to provide comprehensive and coordinated care to patients. Nurse Practitioners actively collaborate with other healthcare professionals, including physicians, psychologists, social workers, and pharmacists. By fostering effective collaboration and communication, Nurse Practitioners contribute to improved patient outcomes and enhanced overall healthcare delivery.
In conclusion, a career as a Nurse Practitioner is a rewarding and fulfilling path. With the right education and training, Nurse Practitioners can specialize in various areas and make a significant impact on the lives of their patients. By staying up-to-date with the latest advancements, continuing education, and professional development, Nurse Practitioners are poised to meet the evolving needs of the healthcare landscape. As the demand for primary care providers continues to grow, Nurse Practitioners play a vital role in improving access to quality healthcare and promoting positive health outcomes for individuals and communities.