If you're a student considering a career in the USA, and you're interested in becoming a marketing manager, this article is for you. It outlines the steps you can take to achieve your goal and provides valuable information on what it takes to succeed in this dynamic field. From obtaining a relevant degree to gaining practical experience, these steps will guide you on the path to becoming a marketing manager. So, let's dive in and explore the exciting journey ahead!

This image is property of www.regent.edu.
Education
Obtain a Bachelor's Degree
To become a marketing manager, the first step is to obtain a Bachelor's degree. While there isn't a specific major required, it is recommended to consider degrees in marketing, business administration, or a related field. These majors provide a solid foundation in marketing principles, consumer behavior, market research, and strategic planning. Additionally, courses in finance, statistics, and communications can help supplement your marketing knowledge and make you a well-rounded professional.
Consider a Degree in Marketing, Business Administration, or a Related Field
If you're certain about pursuing a career as a marketing manager, choosing a degree in marketing or business administration can be beneficial. These programs are designed to provide in-depth knowledge and practical skills specific to the field of marketing. Marketing courses typically cover topics such as advertising, branding, digital marketing, marketing analytics, and consumer psychology. On the other hand, a degree in business administration can provide a broader perspective and help you understand the overall operations of an organization.
Pursue a Master's Degree (Optional)
While a Bachelor's degree is the minimum requirement, pursuing a Master's degree in marketing or a related field can give you a competitive edge in the job market. A Master's degree allows you to specialize in a specific area, such as digital marketing, international marketing, or marketing research. It also provides the opportunity to delve deeper into advanced marketing concepts and strategies. However, keep in mind that a Master's degree is not always necessary for entry-level marketing positions, and your experience and skills often play a more significant role in securing a managerial position.
Gain Relevant Experience
Participate in Internships or Co-op Programs
To gain practical marketing experience while still in school, consider participating in internships or co-op programs. These opportunities allow you to apply your classroom knowledge to real-world marketing projects and gain valuable hands-on experience. Seek internships at reputable marketing agencies, companies, or even non-profit organizations to diversify your experience and gain exposure to different marketing strategies and industries.
Work in Entry-Level Marketing Positions
After completing your degree, it's essential to gain experience in entry-level marketing positions. These positions serve as a stepping stone to higher-level marketing roles and help you develop a deeper understanding of marketing principles and tactics. Look for positions such as marketing coordinator, marketing assistant, or market research analyst. These roles will provide you with opportunities to work on marketing campaigns, analyze market trends, and contribute to the overall marketing strategy of an organization.
Volunteer for Marketing Projects or Non-Profit Organizations
Volunteering for marketing projects or non-profit organizations is an excellent way to gain experience while making a positive impact on your community. Many non-profit organizations rely heavily on marketing to raise awareness and funds for their causes. By volunteering your marketing skills, you can demonstrate your commitment to making a difference while honing your marketing skills. This experience can be valuable when applying for marketing manager positions, as it showcases your ability to work in diverse settings and handle different marketing challenges.
Develop Transferable Skills in Sales or Customer Service
To excel as a marketing manager, it's crucial to develop transferable skills in sales or customer service. These skills will complement your marketing knowledge and enable you to understand consumer behavior and preferences better. Working in sales or customer service positions allows you to interact directly with customers, understand their needs, and develop effective communication and persuasion skills. Employers value these skills as they demonstrate your ability to connect with consumers and develop marketing strategies that resonate with them.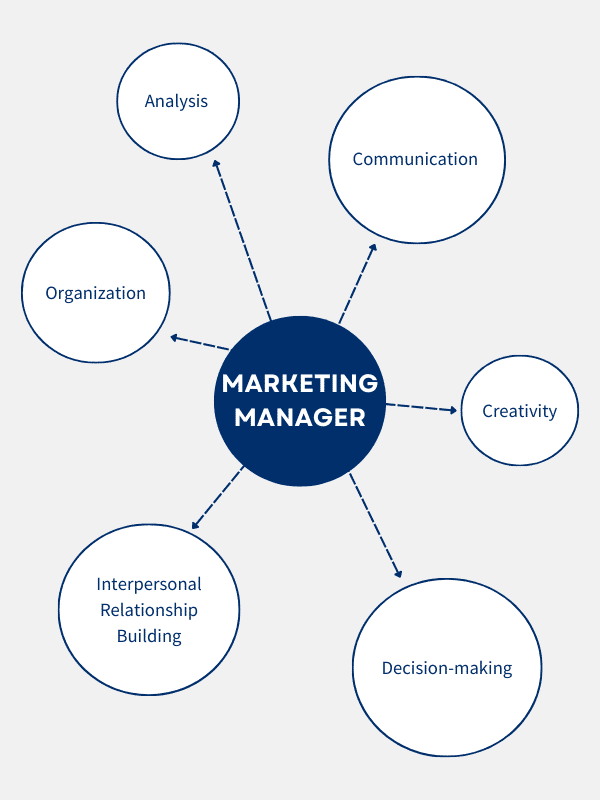 This image is property of cdn.regent.edu.
Build a Professional Network
Attend Marketing Conferences and Events
Building a strong professional network is key to advancing in the marketing industry. One way to expand your network is by attending marketing conferences and events. These gatherings bring together industry professionals, thought leaders, and experts who can provide valuable insights and opportunities. Networking at conferences allows you to connect with like-minded individuals, learn about the latest marketing trends, and potentially establish mentorships or partnerships that can further your career. Keep an eye out for marketing conferences such as the American Marketing Association's Annual Conference or industry-specific conferences relevant to your interests.
Join Professional Marketing Associations
Joining professional marketing associations is another effective way to build a network of industry professionals. These associations provide access to resources, educational opportunities, and networking events exclusively for marketing professionals. For example, the American Marketing Association and the Digital Marketing Association both offer membership benefits that include networking, conferences, webinars, and industry publications. By actively participating in these associations, you'll have the opportunity to connect with experienced marketing managers, potential mentors, and fellow marketers who can provide guidance and support as you progress in your marketing career.
Participate in Online Networking Platforms
In today's digital age, online networking platforms play a crucial role in building professional connections. Joining online communities and forums, such as LinkedIn groups or industry-specific platforms, can significantly expand your network and allow you to connect with professionals worldwide. These platforms provide opportunities to engage in discussions, share insights, and seek advice from experts in the marketing industry. Actively participating in online networking platforms not only helps you stay updated with industry trends but also enables you to establish yourself as a knowledgeable and engaged marketing professional.
Seek Mentors in the Marketing Industry
Having a mentor in the marketing industry can provide invaluable guidance and support as you navigate your career path. Seek out experienced marketing professionals who can share their insights, offer career advice, and help you expand your professional network. Mentors can be found through networking events, professional associations, or by reaching out to industry professionals whose work you admire. It's essential to foster a genuine and mutually beneficial relationship with your mentor by actively seeking their advice, discussing career goals, and demonstrating your dedication to personal and professional growth.
Develop Marketing Skills
Learn Digital Marketing Strategies and Tools
In today's digital age, having a strong understanding of digital marketing strategies and tools is essential for marketing managers. Digital marketing encompasses various tactics, including search engine optimization (SEO), content marketing, social media marketing, email marketing, and paid advertising on platforms such as Google Ads or Facebook Ads. Familiarize yourself with popular digital marketing tools such as Google Analytics, Hootsuite, or Mailchimp, as these platforms are widely used by marketing professionals to analyze data, manage social media, and execute email marketing campaigns.
Understand Market Research and Analysis
To make informed decisions and develop effective marketing strategies, marketing managers must have a solid understanding of market research and analysis. Market research involves gathering and analyzing data about consumer behavior, market trends, and competitor activities. This information helps identify target markets, consumer preferences, and opportunities for growth. Familiarize yourself with quantitative and qualitative research methodologies, as well as data analysis techniques. Tools such as surveys, focus groups, and social listening platforms can aid in conducting market research and deriving meaningful insights.
Improve Communication and Presentation Skills
Effective communication and presentation skills are critical for marketing managers as they often need to clearly convey marketing strategies and initiatives to various stakeholders. Enhance your verbal and written communication skills to effectively articulate your ideas, collaborate with team members, and influence decision-makers. Additionally, improve your presentation skills to create compelling pitches and deliver persuasive presentations. Practice delivering presentations in front of colleagues, seek feedback, and hone your ability to communicate messages in a concise and impactful manner.
Stay Updated with Current Marketing Trends
Marketing is a dynamic field, constantly evolving with new technologies, consumer behaviors, and industry trends. As a marketing manager, it's essential to stay updated with these changes to remain competitive. Dedicate time to reading marketing blogs, articles, and publications that discuss the latest trends, case studies, and best practices. Follow influential marketing experts on social media platforms such as Twitter, LinkedIn, or Instagram, as they often share valuable insights and industry news. Additionally, attending webinars, workshops, and industry events can provide firsthand knowledge and exposure to emerging marketing trends.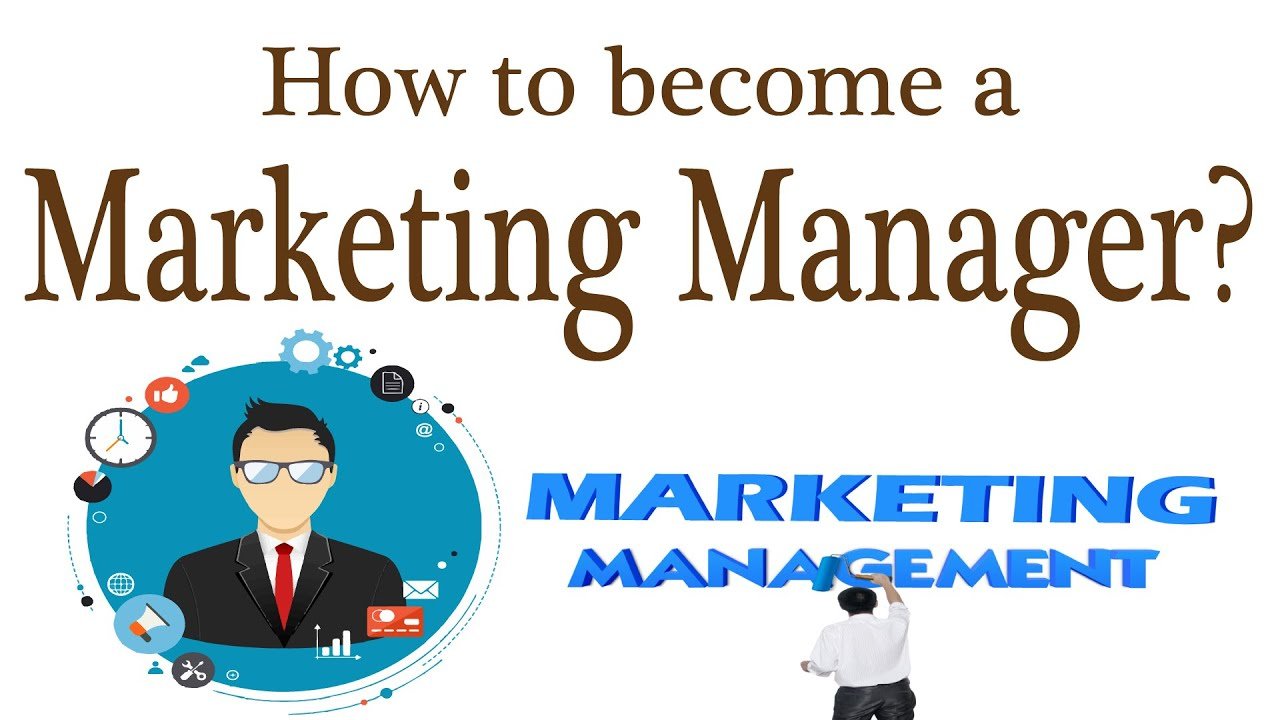 This image is property of i.ytimg.com.
Obtain Certifications
Take Certification Courses in Digital Marketing
Earning certifications in digital marketing can demonstrate your expertise and commitment to staying current in the field. Several reputable organizations offer digital marketing certification courses, including Google, HubSpot, and the Digital Marketing Institute. These courses cover various aspects of digital marketing, such as search engine optimization, content marketing, social media marketing, and digital analytics. Obtaining certifications not only enhances your knowledge and skills but also adds credibility to your resume and increases your chances of securing marketing manager positions.
Earn Certifications in Marketing Analytics
As marketing becomes increasingly data-driven, proficiency in marketing analytics is highly valued by employers. Earning certifications in marketing analytics showcases your ability to interpret and analyze data to make informed marketing decisions. Organizations such as Google, IBM, and the American Marketing Association offer certifications in marketing analytics that cover topics such as data visualization, marketing metrics, and predictive analytics. These certifications validate your expertise in data-driven marketing and can set you apart from other candidates when applying for marketing manager positions.
Become Certified in Marketing Project Management
Marketing managers often lead and coordinate complex marketing projects, making project management skills crucial for success. A certification in marketing project management can demonstrate your ability to strategize, execute, and manage marketing campaigns effectively. The Project Management Institute offers certifications such as the Project Management Professional (PMP) or the Agile Certified Practitioner (ACP). These certifications provide you with a structured approach to managing marketing projects, including planning, budgeting, risk management, and team coordination.
Work on Personal Branding
Create an Online Professional Presence
In today's digital era, having a strong online professional presence is essential for marketing managers. Create and regularly update your LinkedIn profile to showcase your professional achievements, experiences, and skills. Use keywords relevant to the marketing industry to optimize your profile's visibility to potential employers and recruiters. Additionally, consider building a personal website or blog to demonstrate your expertise and share valuable insights in the form of articles or case studies. An online presence not only helps you stand out but also allows employers to assess your capabilities before contacting you for potential job opportunities.
Build an Impressive Portfolio
A strong portfolio is a powerful marketing tool that showcases your past projects, campaigns, and achievements. Include examples of your work, such as marketing strategies, promotional materials, and campaign results. Focus on highlighting successful campaigns that demonstrate your creativity, strategic thinking, and ability to achieve measurable results. Organize your portfolio in a visually appealing and easily accessible manner, ensuring that it effectively represents your skills and experience to potential employers.
Showcase Marketing Projects and Achievements
Beyond a portfolio, it's important to highlight your marketing projects and achievements in other ways as well. Update your resume with specific examples of successful marketing campaigns, initiatives, or projects you have been involved in. Quantify your achievements by mentioning metrics such as increased sales, brand awareness, or customer engagement. Create case studies or presentations that outline the challenges, strategies, and results of your marketing efforts. This tangible evidence of your accomplishments reinforces your credibility as a marketing manager and illustrates your ability to drive positive business outcomes.
Consistently Update and Enhance Personal Branding
Building a strong personal brand is an ongoing effort that requires constant updating and enhancement. Regularly update your online profiles, resume, and portfolio to reflect your latest accomplishments, skills, and experiences. Participate in thought leadership activities such as writing articles, giving presentations, or hosting webinars to establish yourself as an authority in your niche. Seek feedback from mentors or industry professionals on your personal branding efforts and continuously look for ways to refine and improve your online presence.
This image is property of careersidekick.com.
Develop Leadership Skills
Seek Opportunities to Lead Projects or Teams
Developing leadership skills is vital for aspiring marketing managers. Look for opportunities to lead marketing projects or teams, whether in your current job or through volunteering endeavors. Taking on leadership responsibilities allows you to demonstrate your ability to manage a team, make strategic decisions, and deliver results. Additionally, leading projects enhances your project management skills and provides valuable experience in coordinating marketing campaigns from start to finish.
Take on Managerial or Supervisory Roles
To progress towards a marketing manager position, actively seek out managerial or supervisory roles within your organization or industry. These roles provide an opportunity to sharpen your managerial skills, delegate responsibilities, and oversee the work of other marketing professionals. Collaborate with senior managers or department heads to express your interest in managerial positions and request feedback on areas you can further develop to be considered for such roles. Taking on these responsibilities demonstrates your potential to handle the duties and challenges of a marketing manager effectively.
Improve Decision-Making and Problem-Solving Abilities
A vital skill for marketing managers is the ability to make informed decisions and solve complex problems. Enhance your decision-making skills by seeking opportunities to analyze data, evaluate marketing strategies, and assess potential risks. Practice critical thinking by identifying creative solutions to marketing challenges and anticipating potential roadblocks. Taking on challenging projects or seeking additional training in decision-making and problem-solving methodologies can help you refine these skills and demonstrate your ability to handle complex marketing scenarios.
Enhance Collaboration and Team Management Skills
Marketing managers often work collaboratively with cross-functional teams, including designers, copywriters, and data analysts. Developing strong collaboration and team management skills is essential for effective project execution. Seek opportunities to collaborate on cross-functional projects and practice active listening, fostering open communication, and recognizing and respecting the strengths and perspectives of team members. Actively seek feedback from team members and supervisors to continuously improve your collaboration and team management skills.
Stay Abreast of Industry Trends
Read Marketing Books, Blogs, and Publications
To stay up to date with the latest marketing trends and best practices, make a habit of reading marketing books, blogs, and industry publications. Explore marketing theories, case studies, and success stories to gain insights into effective marketing strategies and tactics. Key industry publications include the Harvard Business Review, Ad Age, and Marketing Week. Additionally, there are several influential marketing books authored by experts in the field that can provide valuable knowledge and inspire innovative thinking.
Follow Influential Marketing Experts on Social Media
Social media platforms offer an excellent opportunity to stay connected with influential marketing experts and thought leaders. Follow marketing experts, industry influencers, and reputable marketing publications on platforms like LinkedIn, Twitter, or Instagram. These experts often share valuable insights, industry news, and thought-provoking content that can help you stay informed and inspired. Engage in discussions, ask questions, and share your perspectives to establish yourself as an active and engaged member of the marketing community.
Attend Webinars and Industry Workshops
Webinars and industry workshops provide an interactive learning experience and allow you to hear directly from experts in the marketing industry. Stay informed about upcoming webinars and workshops by joining professional marketing associations, signing up for industry newsletters, or regularly checking industry event listings. These events often cover topics such as emerging marketing trends, innovative strategies, and cutting-edge technologies. Attending these events gives you the opportunity to learn from industry leaders, ask questions, and network with other marketing professionals.
Participate in Continuous Learning and Professional Development
Marketing is a field that constantly evolves, so continuous learning and professional development are crucial for staying relevant. Seek out formal or informal learning opportunities such as online courses, workshops, or seminars that offer specialized marketing knowledge or skills training. Recognized online learning platforms like Coursera, Udemy, or HubSpot provide a wide range of marketing-related courses that you can complete at your own pace. By investing in continuous learning, you demonstrate your commitment to personal growth, skill enhancement, and maintaining a competitive edge in the marketing industry.
This image is property of www.niit.com.
Develop a Strategic Mindset
Understand Business Strategy and Objectives
To be an effective marketing manager, it's essential to have a solid understanding of business strategy and objectives. Marketing strategies should align with the overall goals and objectives of the organization. Familiarize yourself with business strategy frameworks such as SWOT analysis, Porter's Five Forces, or the Balanced Scorecard. By understanding the broader context in which marketing operates, you can develop marketing initiatives that contribute to the growth and success of the business.
Learn to Analyze Market Opportunities and Risks
Developing a strategic mindset involves the ability to analyze market opportunities and risks. Stay informed about market trends, emerging technologies, and changes in consumer behavior. Analyze the competitive landscape to identify opportunities for differentiation and areas of potential risk. Regularly assess the strengths, weaknesses, opportunities, and threats (SWOT) facing your organization and adapt your marketing strategies accordingly. By strategically identifying and leveraging market opportunities and managing risks, you can position your organization for long-term success.
Develop Critical Thinking and Problem-Solving Skills
Critical thinking and problem-solving are essential skills for marketing managers. To develop these skills, practice analyzing complex marketing challenges from various angles and consider multiple perspectives. Challenge assumptions, ask probing questions, and seek innovative solutions to marketing problems. Attend workshops or enroll in courses that specifically focus on developing critical thinking and problem-solving skills to sharpen your mindset and enhance your ability to think strategically.
Apply Data-Driven Decision Making in Marketing
In the age of big data, the ability to leverage data for decision making is a valuable asset for marketing managers. Familiarize yourself with data analytics tools such as Google Analytics or social listening platforms to mine meaningful insights from collected data. By using data to inform your marketing decisions, you can identify trends, measure campaign performance, and optimize marketing strategies for better results. Practice interpreting data, identifying patterns, and making data-driven decisions to demonstrate your proficiency in utilizing data for strategic marketing purposes.
Apply for Marketing Manager Positions
Prepare a Professional Resume and Cover Letter
When applying for marketing manager positions, it's crucial to showcase your qualifications effectively through a well-crafted resume and cover letter. Highlight your relevant education, experience, certifications, and achievements in a clear and concise manner. Tailor your resume to highlight the skills and experience relevant to the specific marketing manager position you're applying for, mirroring the job requirements outlined in the job description. Your cover letter should convey your enthusiasm for the position, briefly summarize your qualifications, and explain why you are the ideal candidate.
Dedicate Time to Job Search and Networking
Finding the right marketing manager position requires dedication and proactive job searching. Set aside dedicated time each day or week to search for job openings and apply to positions that align with your career goals. Leverage your professional network, reach out to mentors or industry contacts, and explore job boards, company websites, and recruitment platforms. Networking can often lead to hidden job opportunities or referrals that increase your chances of securing an interview. Attend industry events, connect with professionals on LinkedIn, and participate in informational interviews to expand your network and increase your visibility within the marketing community.
Tailor Applications to Fit Specific Job Requirements
When applying for marketing manager positions, it's crucial to tailor your applications to fit the specific job requirements outlined in the job description. Review the job description carefully, identify the key skills, experiences, and qualifications sought by the employer, and highlight these in your application materials. Adapt your resume, cover letter, and any additional supporting documents to emphasize how your background aligns with the needs of the organization. By customizing your application, you increase the likelihood of capturing the attention of a hiring manager and being invited to an interview.
Prepare for Interviews with Marketing Managers
Preparing for interviews with marketing managers is crucial to make a positive impression and demonstrate your suitability for the role. Research the organization and its marketing initiatives, familiarize yourself with their target market and competitors, and identify any recent marketing campaigns or successes. Anticipate common interview questions and prepare concise and compelling responses that highlight your relevant skills and experiences. Practice mock interviews with a friend or mentor to refine your answers, ensure articulation, and build confidence. Additionally, prepare thoughtful questions to ask the interviewer, showcasing your genuine interest in the role and organization.
By following these steps to become a marketing manager, you'll be well-equipped to pursue a successful career in the dynamic and exciting field of marketing. Remember to continuously develop your skills, stay updated with industry trends, and seek opportunities for growth. With dedication, perseverance, and a strategic mindset, you'll be on your way to achieving your goals and making your mark as a marketing manager.