If you've ever been intrigued by the intersection of psychology and criminal justice, then a career in forensic psychology in the USA might be the perfect fit for you. This comprehensive guide will provide you with the necessary information and insights to launch your career in this exciting field. From the career overview of a forensic psychologist to the specific steps you need to take to enter this profession, this article aims to equip you with all the knowledge you need to embark on your journey towards becoming a forensic psychologist in the USA. So, if you're ready to explore the fascinating world of forensic psychology and make a difference in the criminal justice system, let's dive in!
A Comprehensive Guide to a Career in Forensic Psychology in the USA
If you have always been fascinated by the intersection of psychology and criminal justice, a career in forensic psychology might be the perfect fit for you. As a forensic psychologist, you will have the opportunity to apply your knowledge of human behavior and the legal system to help solve crimes, assess and treat offenders, and support victims. This comprehensive guide will provide you with the essential information you need to pursue a career in forensic psychology in the USA.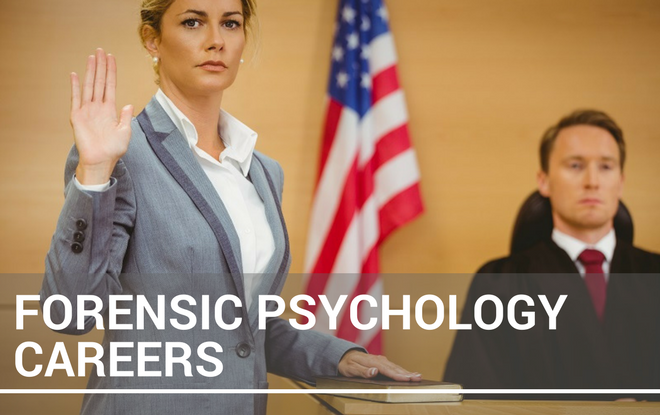 This image is property of psychologyjobs.com.
1. Education and Qualifications
1.1 Undergraduate Degree
To embark on a career in forensic psychology, it is important to start with a strong educational foundation. Obtaining a bachelor's degree in psychology or a related field is the first step towards your goal. During your undergraduate studies, you will gain a broad understanding of psychology principles, research methods, and human behavior. Make sure to choose courses that align with forensic psychology, such as abnormal psychology, criminology, and statistics.
1.2 Graduate Degree
While a bachelor's degree provides a solid foundation, most forensic psychology positions require a graduate degree. Pursuing a master's or doctoral degree in forensic psychology or a closely related field is crucial for advancing in this field. A master's degree will typically take two years to complete, while a doctoral program can take anywhere from four to six years. These advanced degrees offer specialized coursework and hands-on experience, preparing you for the complexities of forensic psychology practice.
1.3 Forensic Psychology Programs
When choosing a graduate program in forensic psychology, it is important to ensure it is accredited by a recognized accrediting body. Look for programs that offer courses specifically tailored to forensic psychology, as well as opportunities for internships or practicums in forensic settings. Some universities even offer joint degree programs that combine forensic psychology with law or criminology, providing a well-rounded education.
1.4 Licensing and Certification
After completing your graduate degree, you will need to obtain licensure to practice as a forensic psychologist. Licensure requirements vary by state, so it is essential to research the specific requirements of the state in which you plan to practice. In addition to state licensure, you may also choose to pursue certification from professional organizations such as the American Board of Forensic Psychology or the American Psychology-Law Society. Certification can enhance your professional credibility and open doors to more advanced career opportunities.
2. Specializations in Forensic Psychology
2.1 Criminal Profiling
One of the most well-known specializations within forensic psychology is criminal profiling. Criminal profilers use their understanding of human behavior to create personality profiles of unknown perpetrators based on crime scene evidence. They assist law enforcement agencies in identifying and apprehending criminals by providing psychological insights into their motivations, characteristics, and patterns of behavior.
2.2 Correctional Psychology
Correctional psychologists work within the prison system to assess and treat offenders. They conduct risk assessments to determine the likelihood of reoffending, provide therapy to address underlying issues contributing to criminal behavior, and assist with the development of rehabilitation programs. Correctional psychologists play a vital role in helping offenders reintegrate into society and reduce recidivism rates.
2.3 Police Psychology
Police psychologists focus on the mental health and well-being of law enforcement personnel. They provide support and counseling to officers who may face unique stressors and trauma in their line of work. Police psychologists also assist in the selection and screening of candidates for law enforcement positions, ensuring that only individuals who are psychologically fit for the job are hired.
2.4 Juvenile Justice
Working within the juvenile justice system, psychologists specializing in this area assess and treat young offenders. They evaluate the psychological factors contributing to delinquent behavior and develop intervention plans to address them. Juvenile justice psychologists also provide support to young victims of crimes, helping them navigate the legal process while addressing their emotional and mental well-being.
2.5 Consultation and Expert Witness
Forensic psychologists often serve as consultants and expert witnesses in legal proceedings. They provide expert opinions on various psychological issues, such as competency to stand trial, mental state at the time of the offense, or the impact of traumatic experiences on an individual's behavior. Their objective analysis assists the court in making informed decisions and ensures that justice is served.
2.6 Victim Advocacy
Victim advocates specializing in forensic psychology support and advocate for victims of crimes. They provide emotional support, assist with navigating the criminal justice system, and connect victims with resources and services. Victim advocates ensure that the rights and needs of victims are recognized and respected throughout their involvement in the legal process.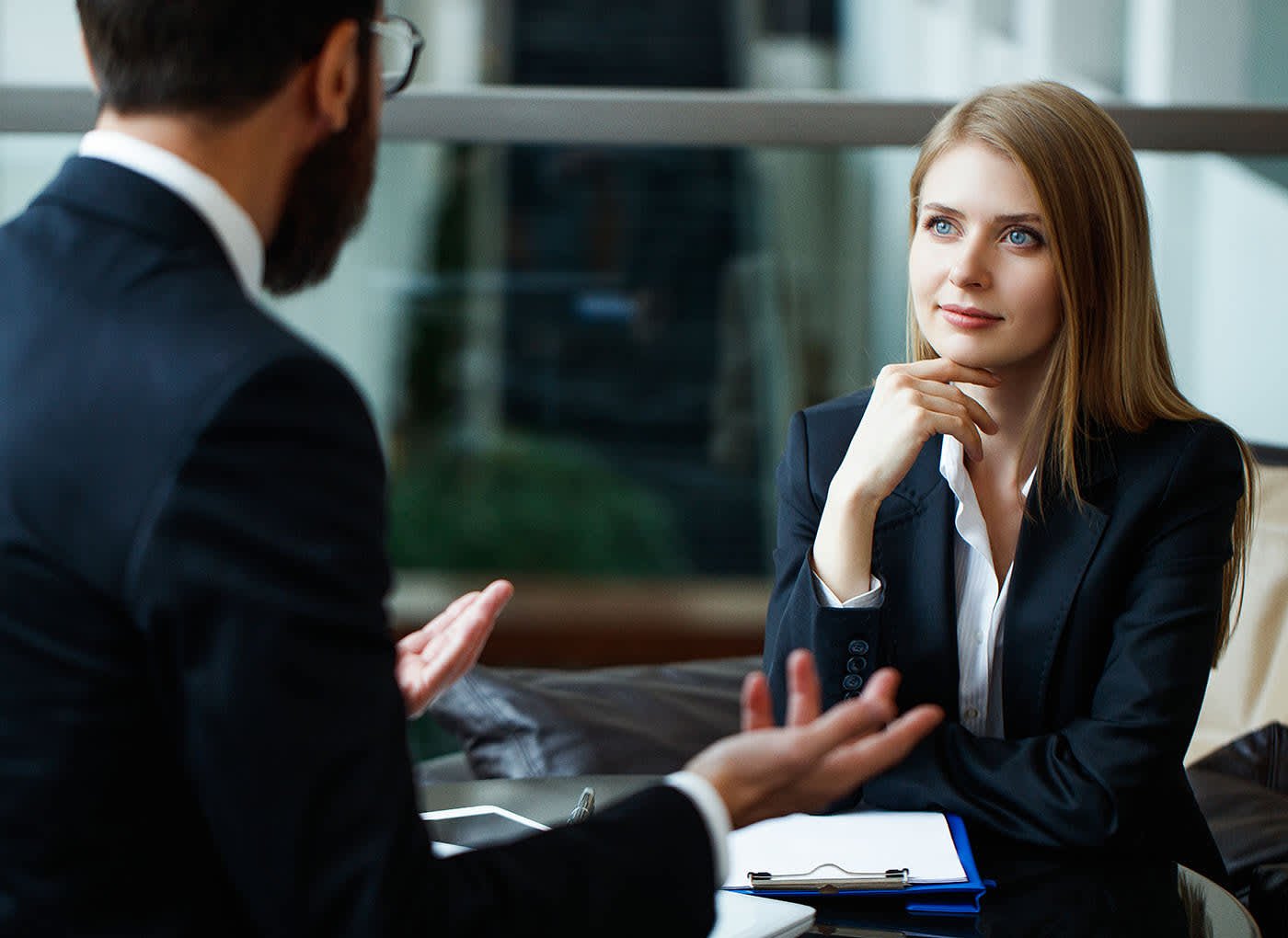 This image is property of res.cloudinary.com.
3. Job Duties and Responsibilities
3.1 Conducting Psychological Assessments
One of the primary responsibilities of a forensic psychologist is conducting comprehensive psychological assessments of individuals involved in the legal system. This may include evaluating suspects, offenders, victims, or witnesses. Through various assessment techniques, such as interviews, psychological tests, and observations, forensic psychologists gather information to better understand the psychological factors relevant to a particular case.
3.2 Evaluating Competency and Mental State
Forensic psychologists play a crucial role in assessing an individual's competency to stand trial and their mental state at the time of the offense. They evaluate whether an individual has the cognitive and emotional capacity to understand the legal proceedings and assist in their defense. Additionally, they provide insights into an individual's mental state at the time of the offense, determining factors such as sanity or diminished capacity.
3.3 Providing Expert Testimony
As experts in psychology and the legal system, forensic psychologists often provide expert testimony in court proceedings. They offer their professional opinions and insights based on their assessments, research, and expertise. By explaining complex psychological concepts in a clear and accessible manner, they assist judges, juries, and attorneys in making well-informed decisions.
3.4 Research and Data Analysis
Forensic psychologists contribute to the advancement of the field through research and data analysis. They investigate topics such as the effectiveness of rehabilitation programs, the impact of trauma on behavior, or the validity of psychological tests and assessments. By conducting research, forensic psychologists enhance our understanding of human behavior in the context of the legal system.
3.5 Developing Intervention and Treatment Plans
Another important aspect of a forensic psychologist's role is developing intervention and treatment plans for individuals involved in the legal system. This may include designing rehabilitation programs for offenders, providing therapy to victims of crime, or assisting witnesses in coping with the emotional and psychological impact of their experiences. By implementing evidence-based practices, forensic psychologists contribute to the well-being and rehabilitation of individuals within the legal system.
4. Work Settings for Forensic Psychologists
4.1 Law Enforcement Agencies
Forensic psychologists can be employed by various law enforcement agencies, including local police departments, state investigative agencies, or federal law enforcement agencies. They work alongside investigators and provide psychological insights and support throughout the investigative process. Forensic psychologists may also assist in the development of strategies to improve criminal investigations and offender profiling techniques.
4.2 Correctional Facilities
Many forensic psychologists find employment within correctional facilities, such as prisons or juvenile detention centers. They work directly with offenders to assess their mental health needs, provide therapy or counseling, and develop rehabilitation plans. Forensic psychologists within correctional facilities play a vital role in enhancing the well-being of inmates and reducing the likelihood of reoffending.
4.3 Government Agencies
Forensic psychologists may be employed by various government agencies, such as the Federal Bureau of Investigation (FBI), the Department of Homeland Security (DHS), or the Department of Defense (DoD). In these roles, they apply their expertise to support national security efforts, assist in criminal investigations, or provide psychological services to military personnel.
4.4 Private Practices
Some forensic psychologists choose to establish their own private practices, offering specialized services to attorneys, law firms, or private clients. Private practice allows forensic psychologists to provide expert testimony, conduct independent evaluations, and offer consulting services. It offers flexibility and the opportunity to specialize in specific areas of forensic psychology.
4.5 Research Institutions
Forensic psychologists can also pursue careers in research institutions, such as universities or research organizations. In these settings, they focus on conducting research, publishing scholarly articles, and teaching future forensic psychologists. Research institutions offer opportunities to delve deeper into the field and make significant contributions to the knowledge base of forensic psychology.
4.6 Non-profit Organizations
Non-profit organizations focused on criminal justice, victim support, or mental health often employ forensic psychologists. These organizations aim to provide services to underserved populations, assist crime victims, or advocate for systemic changes within the legal system. Forensic psychologists working for non-profit organizations make a meaningful impact on both individuals and communities.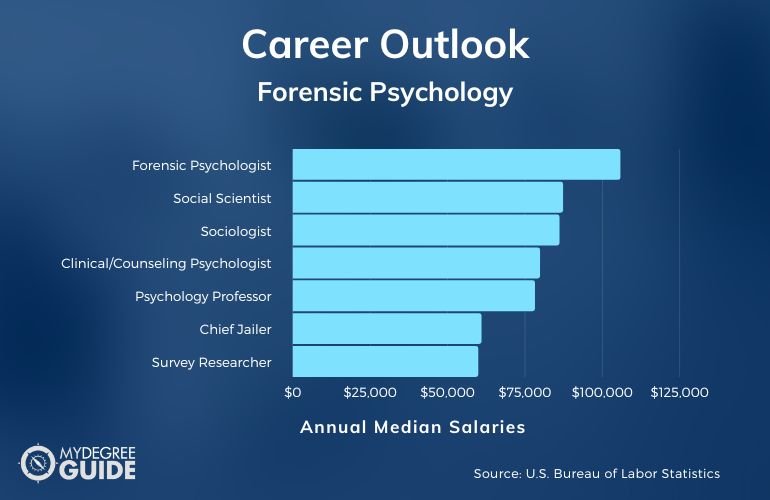 This image is property of www.mydegreeguide.com.
5. Salary and Job Outlook
5.1 Salary Range
The salary range for forensic psychologists can vary depending on factors such as education, experience, geographic location, and workplace setting. According to the Bureau of Labor Statistics, the median annual wage for psychologists overall was $82,180 as of May 2020. However, it is important to note that salaries can range from approximately $45,000 to over $130,000 per year, with forensic psychologists at higher experience levels or in specialized roles earning higher salaries.
5.2 Factors Affecting Salary
Several factors can influence the salary of a forensic psychologist. The level of education, with doctoral degree holders typically earning higher salaries than those with master's degrees, can significantly impact earning potential. Experience in the field and location can also contribute to salary variation. Additionally, the specific job setting and demand for forensic psychologists in a particular area can affect salary levels.
5.3 Job Outlook
The job outlook for forensic psychologists is generally positive, with a projected growth rate of 3% from 2019 to 2029, according to the Bureau of Labor Statistics. This growth is expected to be driven by an increased demand for psychological services within the criminal justice system, including assessment and treatment of offenders. However, competition for jobs is expected to be strong, especially for positions in research or academia due to limited funding opportunities.
6. Professional Development and Continuing Education
6.1 Continuing Education Requirements
As a forensic psychologist, it is crucial to stay up-to-date with the latest advancements in the field. Many states require licensed psychologists to complete continuing education courses to maintain their licensure. These courses can include workshops, seminars, or conferences that provide opportunities for professional growth and knowledge expansion.
6.2 Professional Associations
Joining professional associations, such as the American Psychology-Law Society or the American Board of Forensic Psychology, can be highly beneficial for forensic psychologists. These associations offer resources, networking opportunities, and access to research and publications. They also provide opportunities for involvement in committees and workgroups dedicated to advancing the field of forensic psychology.
6.3 Networking and Conferences
Attending conferences and networking events within the field of forensic psychology can enhance professional development and create valuable connections. These events bring together experts, researchers, and practitioners, providing opportunities to exchange ideas, learn about new developments, and collaborate on projects. Networking within the field can lead to job opportunities, research collaborations, and mentorship.
6.4 Specialized Training
Specialized training programs can further enhance your knowledge and skills in specific areas of forensic psychology. These programs may focus on topics such as trauma-informed care, forensic assessment techniques, or legal and ethical issues. Pursuing specialized training can set you apart in the field and demonstrate your commitment to ongoing professional development.
This image is property of i0.wp.com.
7. Ethical Considerations in Forensic Psychology
7.1 Confidentiality and Privacy
Maintaining confidentiality and privacy is of utmost importance in forensic psychology practice. Forensic psychologists must adhere to ethical guidelines, ensuring that confidential information obtained during assessments or therapy remains protected. However, there are certain legal and ethical exceptions to confidentiality, such as when there is a duty to warn or protect potential victims from imminent harm.
7.2 Dual Roles and Conflicts of Interest
Forensic psychologists often face challenges related to dual roles and conflicts of interest. It is essential to maintain objectivity and avoid situations where personal or professional relationships could compromise the integrity of the assessment or testimony. Forensic psychologists must disclose any potential conflicts of interest and strive to provide unbiased and impartial services.
7.3 Cultural Competence and Diversity
Working in a diverse society, forensic psychologists must be culturally competent and sensitive to the unique needs and backgrounds of individuals they serve. They must be aware of cultural differences that may impact assessment and treatment, as well as be knowledgeable about relevant cultural norms and practices. Understanding cultural diversity is essential in providing effective and ethical forensic psychology services.
7.4 Informed Consent and Voluntariness
Obtaining informed consent from individuals receiving forensic psychology services is vital to ethical practice. Forensic psychologists must ensure that individuals fully understand the purpose, risks, and benefits of participating in assessments or interventions. They must also ensure that participation is voluntary and that individuals have the right to refuse or withdraw their consent at any time.
8. Career Advancement and Opportunities
8.1 Promotion and Senior Positions
With experience and demonstrated expertise, forensic psychologists can advance in their careers and be promoted to more senior positions. This may include management roles within their organizations or positions that involve overseeing the work of other forensic psychologists. Senior positions often come with increased responsibilities, leadership opportunities, and higher salaries.
8.2 Consulting and Freelancing
Many forensic psychologists choose to pursue consulting or freelancing opportunities in their careers. As independent consultants, they have the flexibility to work on a project basis, providing specialized services to law firms, government agencies, or other organizations. Consulting and freelancing can offer diverse and challenging assignments, as well as the potential for higher earning potential.
8.3 Publishing and Research
For those with a passion for research, pursuing a career in academia or research institutions can provide fulfilling opportunities. Publishing original research and contributing to scholarly journals allows forensic psychologists to share their expertise and contribute to the field's knowledge base. Research positions often involve teaching, mentoring students, and collaborating with colleagues on impactful projects.
8.4 Teaching and Academia
Forensic psychologists have the option to pursue careers in academia, teaching psychology courses at universities or colleges. Teaching allows forensic psychologists to share their knowledge and passion for the field with aspiring professionals. Academic positions often involve conducting research, advising students, and contributing to curriculum development.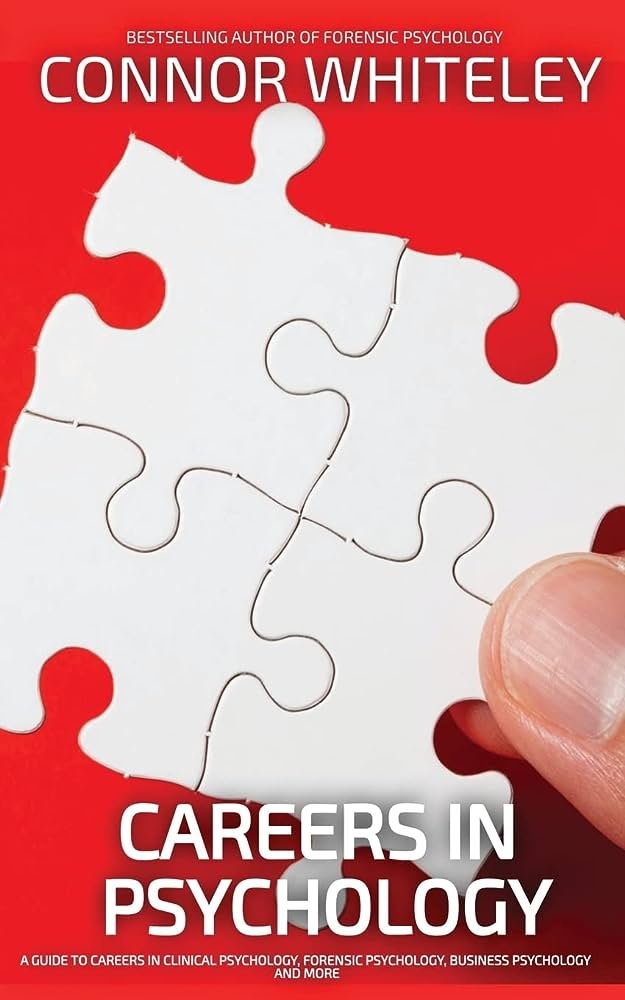 This image is property of Amazon.com.
9. Challenges and Rewards of a Career in Forensic Psychology
9.1 Emotional and Psychological Demands
A career in forensic psychology can be emotionally and psychologically demanding. Dealing with individuals who have experienced trauma or those involved in high-stakes legal proceedings can take a toll on the psychologist's well-being. It is essential for forensic psychologists to engage in self-care practices and seek support from colleagues or professional organizations to manage the emotional demands of the field.
9.2 Dealing with High-Stakes Situations
Forensic psychologists frequently find themselves involved in high-stakes situations, such as high-profile criminal cases or determining an individual's competency to stand trial. The pressure to provide accurate assessments and expert testimony that can significantly impact legal outcomes can be challenging. Forensic psychologists must learn to manage stress, stay objective, and remain ethical in these demanding situations.
9.3 Making a Positive Impact
While the challenges are significant, a career in forensic psychology offers the opportunity to make a positive impact in people's lives. Whether it is helping offenders rehabilitate, supporting victims through the legal process, or contributing to the improvement of the criminal justice system, forensic psychologists have the ability to effect meaningful change. The reward of knowing you have made a difference can be incredibly fulfilling.
9.4 Continuous Learning and Growth
Forensic psychology is a dynamic and evolving field, presenting opportunities for continuous learning and growth. With advancements in research, technology, and practices, forensic psychologists must stay informed about the latest developments to provide the best possible service. The field offers constant intellectual stimulation and a chance to expand one's knowledge throughout their career.
10. Steps to Pursue a Career in Forensic Psychology
10.1 Self-Assessment and Research
Start by conducting a thorough self-assessment to determine if a career in forensic psychology aligns with your interests, skills, and values. Research the field, read books and articles, and talk to professionals already working in the field to gain a deeper understanding of what the career entails.
10.2 Choosing the Right Education Program
Select an accredited undergraduate program that provides a strong foundation in psychology. Research graduate programs in forensic psychology or related fields and choose one that offers courses and opportunities aligned with your career goals. Consider factors such as faculty expertise, program reputation, and internship or practicum opportunities.
10.3 Gaining Hands-On Experience
While completing your degree, seek out opportunities for hands-on experience in the field. This can include internships, volunteer positions, or research assistantships in forensic psychology settings. Practical experience will enhance your resume, provide networking opportunities, and give you a firsthand understanding of the daily work of forensic psychologists.
10.4 Networking and Building Professional Connections
Networking is critical in the field of forensic psychology. Attend conferences, join professional associations, and engage with professionals in the field through online platforms or local events. Building professional connections can lead to mentorship opportunities, job openings, and collaborations in research or consulting.
10.5 Seeking Licensure and Certification
After completing your graduate degree, ensure you meet the licensure requirements of the state in which you plan to practice. Obtain the necessary supervised hours and pass the licensing examination. Additionally, consider pursuing certification through professional organizations to enhance your professional credibility and open doors to more advanced career opportunities.
By following these steps and utilizing the information provided in this comprehensive guide, you will be well on your way to pursuing a rewarding and impactful career in forensic psychology in the USA. Remember to stay curious, continue learning, and embrace the challenges and rewards that come with this fascinating field. Good luck on your journey!