If you've ever been fascinated by the art of locksmithing and have considered pursuing it as a career in the United States, you've come to the right place. In this article, we will explore the steps and requirements to become a locksmith in the USA. From acquiring the necessary skills and education to obtaining the appropriate certifications and licenses, we'll guide you through the journey of becoming a successful locksmith in this ever-evolving industry. So, grab your keys and let's unlock the doors to your future as a locksmith!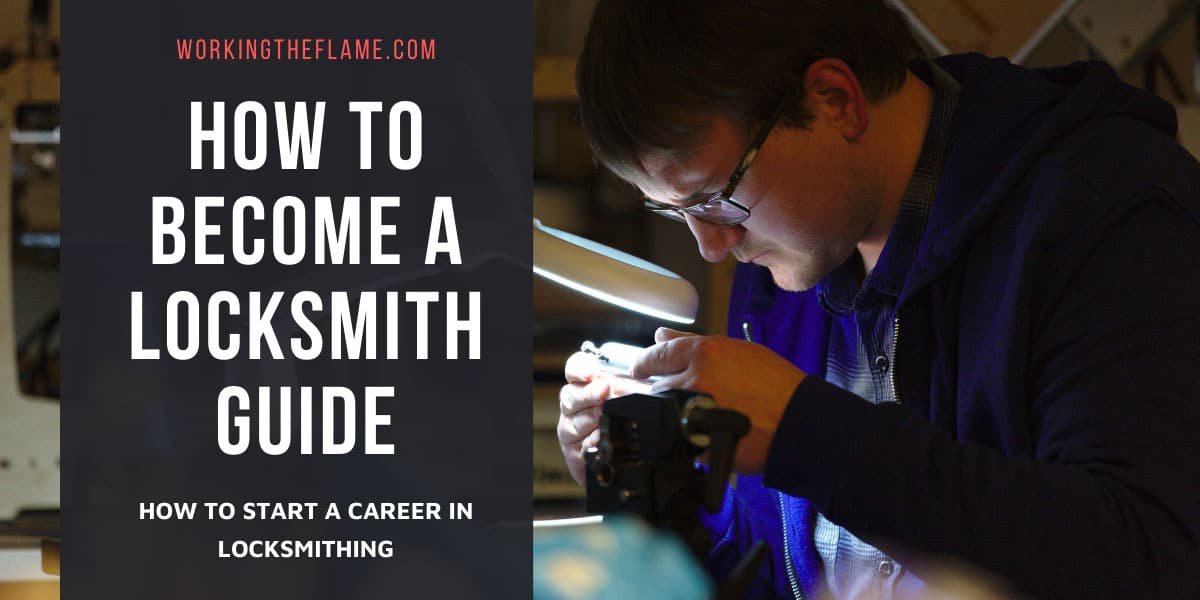 This image is property of workingtheflame.com.
Education and Training
High school diploma or equivalent
To start a career as a locksmith in the USA, the first step is to obtain a high school diploma or an equivalent qualification. A solid foundation in math, science, and technical skills will be beneficial for those interested in pursuing this profession. High school courses in metalwork, mechanics, and computer science can also provide valuable knowledge and skills for future locksmiths.
Vocational training programs
While a high school diploma is the minimum requirement, many aspiring locksmiths opt to pursue vocational training programs to gain a more in-depth understanding of the field. These programs typically offer courses that cover various aspects of locksmithing, including key cutting, lock installation and repair, and security systems. Vocational training programs can be found at community colleges, trade schools, and specialized locksmith training centers.
Apprenticeship programs
Another effective way to learn the trade is through an apprenticeship program. These programs provide aspiring locksmiths with hands-on experience under the guidance of experienced professionals. During an apprenticeship, individuals can learn the practical skills required for the job, develop problem-solving abilities, and gain a deeper understanding of the industry. Apprenticeship programs often include a combination of classroom instruction and on-the-job training, allowing individuals to learn while they work.
Licenses and Certifications
State requirements for licensing
In the USA, locksmiths are required to obtain a license in most states. The specific requirements for licensing can vary from state to state, so it is essential for aspiring locksmiths to research the regulations in their particular state. Licensing requirements often include a minimum age, completion of a criminal background check, and the successful completion of an approved locksmith training program or apprenticeship. Some states may also require locksmiths to pass an examination to demonstrate their knowledge and competency in the field.
Certification options for locksmiths
While certification is not always required, it can greatly enhance a locksmith's professional standing and job prospects. The most recognized certification for locksmiths in the USA is offered by the Associated Locksmiths of America (ALOA). The ALOA certification includes various levels, such as Registered Locksmith (RL), Certified Registered Locksmith (CRL), and Certified Professional Locksmith (CPL). These certifications serve as proof of a locksmith's skills and expertise, providing reassurance to customers and potential employers.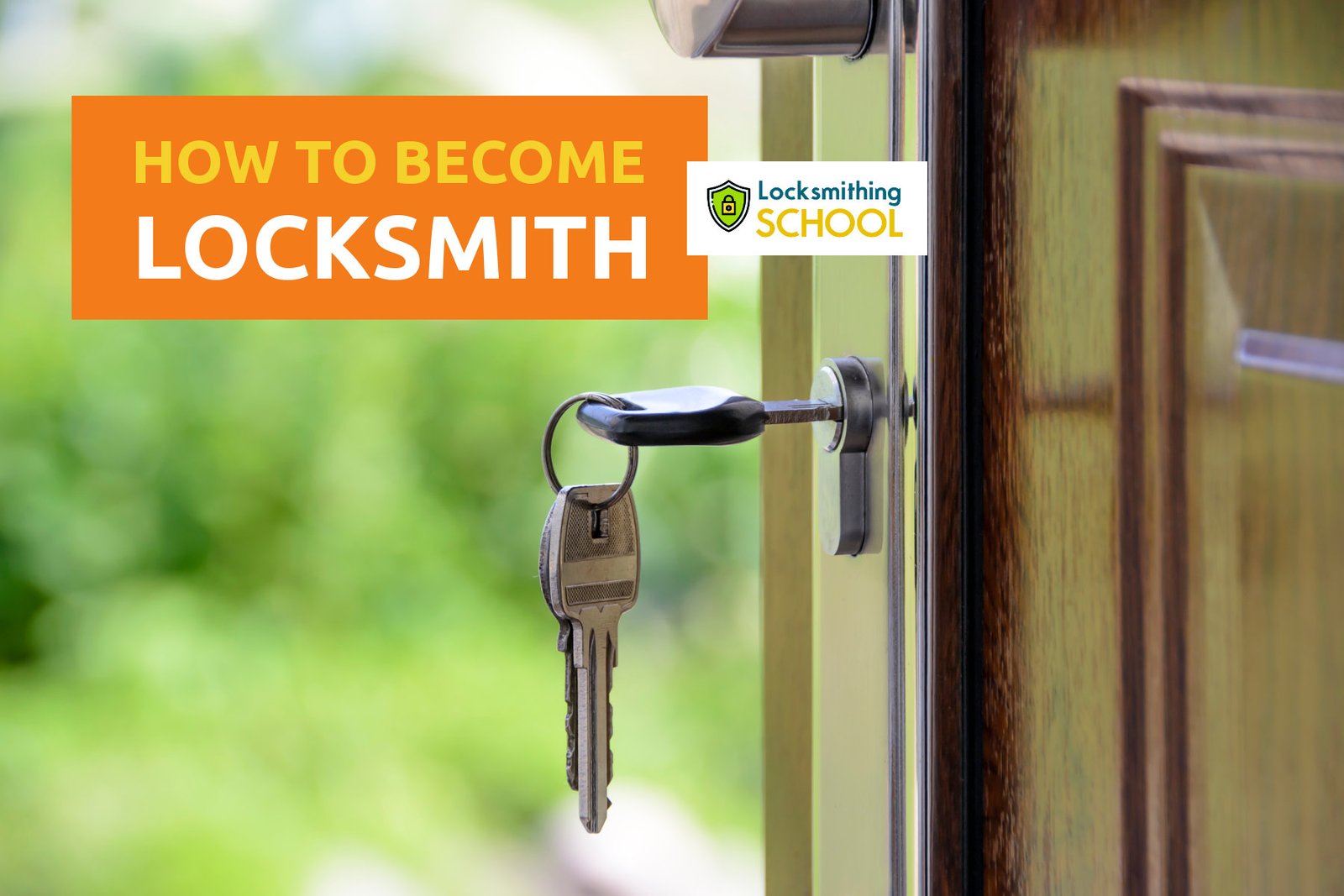 This image is property of locksmithingschool.com.
Essential Skills and Qualifications
Manual dexterity and mechanical aptitude
As a locksmith, you will frequently work with intricate locks and security systems, requiring strong manual dexterity and mechanical aptitude. You must be comfortable using various tools and equipment, such as lock picks, key cutters, and drills. Mastering the precise movements and techniques involved in locksmithing will be crucial for successfully completing your tasks.
Problem-solving and critical thinking skills
Locksmiths often encounter complex situations that require quick thinking and problem-solving skills. Whether it's solving a lockout situation or troubleshooting a malfunctioning security system, being able to analyze the issue, identify potential solutions, and implement effective strategies is vital. Developing critical thinking skills will enable you to approach challenges with confidence and find innovative solutions for your clients.
Attention to detail and patience
Attention to detail is a crucial trait for locksmiths, as working with intricate locks demands precision. A small mistake or oversight can lead to significant consequences, such as damaged locks or security vulnerabilities. Patience is also essential, as locksmithing tasks can be time-consuming and require meticulous work. By maintaining a high level of focus and patience, you can ensure that your clients' needs are met with the utmost care and professionalism.
Customer service and communication skills
As a locksmith, you will regularly interact with customers who may be stressed or anxious due to lockouts or security concerns. It is essential to have excellent customer service and communication skills to effectively address their needs and provide reassurance. Being able to listen attentively, communicate clearly, and offer professional advice will help you build trust with your clients and establish a positive reputation in the industry.
Job Duties and Responsibilities
Installing, repairing, and replacing locks and security systems
A significant part of a locksmith's job involves installing, repairing, and replacing various types of locks and security systems. Whether it's residential, commercial, institutional, or automotive locksmithing, you will be responsible for ensuring that these systems function correctly and provide optimal security. This includes assessing client needs, recommending appropriate products, and installing or repairing locks and security systems accordingly.
Cutting keys to fit locks
Key cutting is another essential task for locksmiths. Using precision tools, you will need to accurately cut keys to fit specific locks. Whether it's duplicating keys or creating new ones from scratch, this skill requires attention to detail and the ability to work with various key types, including traditional keys, electronic keys, and specialized keys for high-security systems.
Opening locked doors and vehicles
When individuals find themselves locked out of their homes, businesses, or vehicles, it is often the locksmith they turn to for assistance. As a locksmith, you will need to possess the knowledge and expertise to open locked doors and vehicles efficiently and without causing damage. This may involve using lock picks, bump keys, or lockout tools to gain access in a non-destructive manner.
Maintaining and servicing locks, safes, and vaults
Locksmiths are also responsible for maintaining and servicing locks, safes, and vaults to ensure their continued functionality and security. This includes regular inspections, lubrication of components, replacement of worn-out parts, and addressing any issues that may arise. By providing ongoing maintenance, you can prevent lock failures and minimize the need for emergency locksmith services.
Providing emergency locksmith services
Lockouts and other emergencies can occur at any time, so it is crucial for locksmiths to be available to provide immediate assistance. As an emergency locksmith, you will need to be prepared to respond quickly to urgent situations, often outside of regular business hours. Being reliable and offering prompt service can help establish a positive reputation and increase customer satisfaction.
This image is property of insights.workwave.com.
Career Paths and Specializations
Residential locksmith
Residential locksmiths primarily focus on providing locksmith services for homes and apartments. They are responsible for installing and repairing locks on doors, windows, gates, and other entry points. Residential locksmiths also assist homeowners with lockout situations and provide expert advice on improving the security of residential properties.
Commercial locksmith
Commercial locksmiths specialize in securing commercial buildings and properties. They work with businesses, government agencies, and institutions to install and maintain high-security locks and access control systems. Commercial locksmiths may also provide services such as master key systems, key card systems, and security consultations to ensure the protection of sensitive areas and assets.
Institutional locksmith
Institutional locksmiths typically work in educational institutions, hospitals, and other large establishments. They are responsible for maintaining and repairing locks and security systems throughout the facility. Institutional locksmiths may also assist with key management, ensuring that the appropriate access is granted to authorized personnel and maintaining the overall security of the institution.
Automotive locksmith
Automotive locksmiths specialize in safely and efficiently opening, repairing, and reprogramming locks and key systems in vehicles. They help with situations such as car lockouts, lost or stolen keys, and broken ignition switches. Automotive locksmiths often have specialized tools and equipment to handle the complex locking systems used in modern vehicles.
Job Outlook and Salary
Job prospects for locksmiths
The job outlook for locksmiths in the USA is generally positive. As the need for security continues to grow, the demand for qualified locksmiths is expected to remain strong. Locksmiths may find employment opportunities in various sectors, including residential, commercial, automotive, and institutional locksmithing. Additionally, advancements in technology, such as smart lock systems and biometric security, may create new avenues for locksmiths with specialized skills in these areas.
Average salary for locksmiths in the USA
According to the U.S. Bureau of Labor Statistics, the average annual wage for locksmiths in the USA was $44,380 as of May 2020. However, it's important to note that salaries can vary depending on factors such as experience, location, and specialization. Locksmiths with additional certifications and niche skills may also have higher earning potential.
This image is property of nbss.edu.
Resources and Associations
Associated Locksmiths of America (ALOA)
The Associated Locksmiths of America (ALOA) is a reputable professional organization that provides resources and support to locksmiths across the country. ALOA offers various educational programs, industry publications, and networking opportunities to help locksmiths stay updated on the latest trends and advancements in the field. Becoming a member of ALOA can provide access to valuable resources and community connections.
Locksmith Ledger International
Locksmith Ledger International is a well-known publication in the locksmithing industry. It offers a wealth of information, including industry news, product reviews, and technical articles. Subscribing to this publication can be a valuable way to stay informed about industry developments and enhance your knowledge as a locksmith.
American Institute of Locksmiths (AIL)
The American Institute of Locksmiths (AIL) is another professional organization that locksmiths can benefit from joining. AIL offers certification programs, educational resources, and networking opportunities to help locksmiths further their careers. By connecting with other industry professionals through AIL, you can gain insights, exchange ideas, and stay up-to-date with industry best practices.
Steps to Become a Locksmith
Research state requirements for locksmiths
Before embarking on a career as a locksmith, it is essential to research the specific requirements set by your state's licensing board. State requirements can vary widely, from mandatory training programs to background checks and examinations. By understanding and meeting these requirements, you can ensure that you are on the right path towards becoming a licensed locksmith in your state.
Complete the necessary education and training
After researching state requirements, the next step is to complete the necessary education and training. This may involve obtaining a high school diploma or equivalent qualification, followed by enrolling in a vocational training program or apprenticeship. These educational opportunities will provide you with the knowledge and skills needed to excel in the locksmithing profession.
Gain practical experience through an apprenticeship
While attending vocational training programs, consider seeking out apprenticeship opportunities to gain practical experience under the guidance of experienced locksmiths. Apprenticeships allow you to learn from professionals in a real-world setting, honing your skills and developing a deeper understanding of the industry. This hands-on experience will greatly enhance your proficiency as a locksmith.
Apply for a locksmith license
After completing the required education and training, you can apply for a locksmith license in your state. The application process typically involves submitting the necessary documentation, such as proof of education, completion of apprenticeship hours, and passing any required exams. Once your license is approved, you can legally operate as a locksmith and offer your services to clients.
Consider obtaining professional certifications
While not always mandatory, obtaining professional certifications can greatly enhance your credentials as a locksmith. The Associated Locksmiths of America (ALOA) offers various certifications that can demonstrate your expertise, such as the Registered Locksmith (RL), Certified Registered Locksmith (CRL), and Certified Professional Locksmith (CPL) designations. These certifications can help differentiate you from competitors and increase your chances of finding employment or securing clients.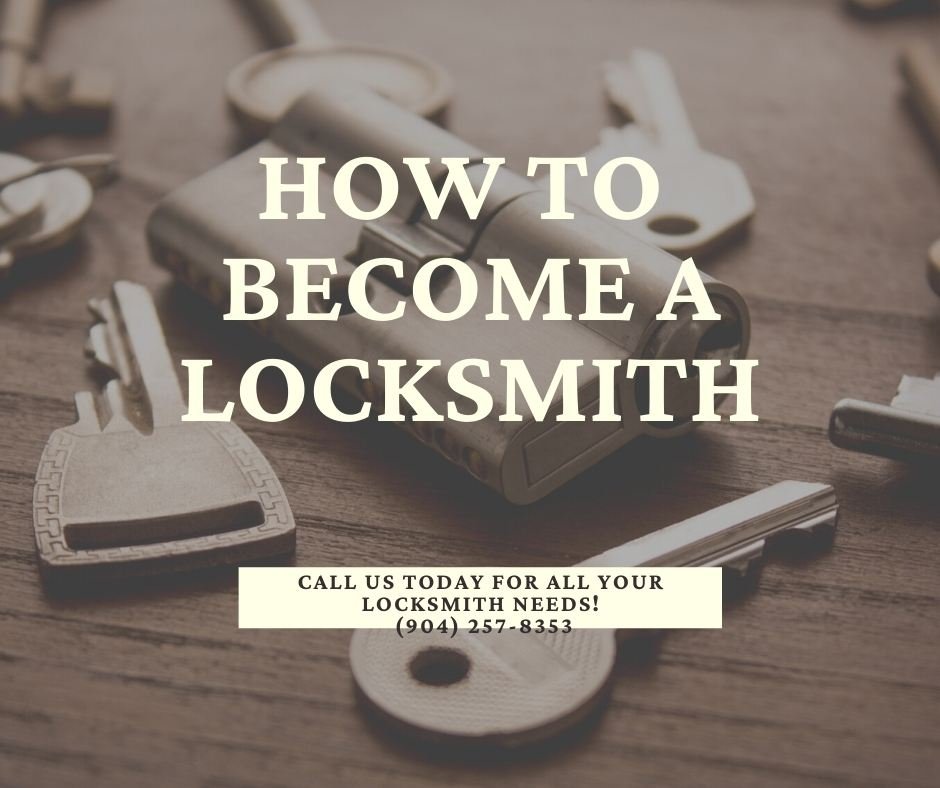 This image is property of i0.wp.com.
Tips for Success
Continuing education and skill development
To stay competitive in the locksmithing industry, it is crucial to commit to lifelong learning and skill development. Technology and security systems evolve rapidly, so staying up-to-date with the latest advancements will allow you to offer cutting-edge solutions to your clients. Attend industry conferences, participate in workshops, and pursue additional training opportunities to continually enhance your knowledge and skills.
Expand your service offerings
While specializing in a specific area of locksmithing can be advantageous, consider expanding your service offerings to attract a broader range of clients. For example, offering services related to home security consultations, safe installation, or electronic access systems can help diversify your business and increase your earning potential.
Network with other industry professionals
Networking with other locksmiths and professionals in related fields can provide valuable insights, support, and potential business opportunities. Attend industry events, join professional organizations, and engage in online communities to connect with like-minded individuals. Sharing experiences and knowledge with others can help you grow both personally and professionally.
Stay up-to-date with the latest technology and security systems
As technology continues to advance, the locksmithing industry evolves along with it. Stay informed about the latest developments in electronic and smart lock systems, biometric security, and other cutting-edge technologies. By familiarizing yourself with these advancements, you can position yourself as a knowledgeable expert and meet the changing needs of your clients.
Challenges and Rewards
Physical demands and work environment challenges
Locksmithing can be physically demanding, as it often requires standing for long periods and working in various positions. In addition, locksmiths may need to work in confined spaces or outdoors, facing challenging weather conditions. However, the physical demands are balanced by the opportunity to work with your hands, solve puzzles, and tackle unique challenges every day.
Helping people in need
One of the most rewarding aspects of being a locksmith is the ability to help people in need. Whether it's assisting someone locked out of their home or providing security solutions that bring peace of mind, locksmiths play a vital role in ensuring the safety and well-being of individuals and their belongings. The satisfaction of providing valuable assistance to others can be incredibly fulfilling.
Opportunities for self-employment and flexible work schedules
As a locksmith, you have the option to work for an established locksmith company or venture into self-employment. Many locksmiths choose to start their own businesses, allowing them to have greater control over their schedules and work independently. This flexibility can be especially appealing for individuals who value autonomy and work-life balance.
Job satisfaction in a constantly evolving industry
The locksmithing industry is constantly evolving due to advancements in technology and an increased focus on security. This dynamic nature of the industry keeps the work interesting and ensures that locksmiths are always learning and adapting. The opportunity to continually grow and develop in response to new challenges can provide a high level of job satisfaction for those passionate about the field.
In conclusion, pursuing a career as a locksmith in the USA offers a range of opportunities for individuals interested in technical work, problem-solving, and providing essential services to the community. With the right education, training, and certifications, you can establish yourself as a skilled and reputable locksmith in a constantly evolving industry. By continuously expanding your knowledge, perfecting your skills, and staying up-to-date with the latest technology, you can thrive in this rewarding profession while helping others in need.