Are you a book lover with a passion for literature and a knack for organization? If so, becoming a librarian in the USA may be the perfect career path for you. From creating a welcoming atmosphere for patrons to managing vast collections of books, librarians play a crucial role in fostering a love for reading and providing valuable resources to their communities. In this article, we will explore the steps you can take to pursue a career as a librarian, from obtaining the necessary education and experience to finding the perfect library job. So, grab a cup of tea, settle into your favorite reading nook, and let's embark on this exciting journey together!
This image is property of www.wikihow.com.
1. Obtain a Bachelor's Degree
To pursue a career as a librarian in the USA, the first step is to obtain a Bachelor's degree. Choosing a relevant major is crucial in preparing you for a future in library science. Some common majors that align well with librarianship include English, history, education, or information science. These majors provide a strong foundation in research, critical thinking, and communication skills that are essential for librarians.
Maintaining a high GPA throughout your undergraduate studies is also beneficial. A high GPA demonstrates your commitment to academic excellence and can make you a more competitive candidate when applying for graduate programs or job opportunities in the future. Additionally, many graduate programs have GPA requirements for admission, so it's important to strive for excellence from the beginning.
Engaging in extracurricular activities can enhance your skills and knowledge beyond the classroom. Joining clubs or organizations related to libraries, literature, or information science can provide you with valuable opportunities to network with other students who share your passion for libraries. It can also expose you to different aspects of library work and help you determine your areas of interest within the field.
2. Gain Relevant Experience
While obtaining a Bachelor's degree is important, gaining relevant experience is equally crucial in building a successful career as a librarian. Seeking volunteer opportunities at local libraries can provide you with hands-on experience and insight into the day-to-day operations of a library. Volunteer work allows you to interact with patrons, assist with cataloging and shelving books, and gain a deeper understanding of library systems and procedures.
Applying for internships is another valuable way to gain practical experience in the field. Many libraries, both public and academic, offer internship programs that give students the opportunity to work under the guidance of experienced librarians. Internships provide real-world experience in areas such as reference services, collection development, and information literacy instruction. They also allow you to network with professionals in the field and may even lead to job opportunities after graduation.
Participating in library-related clubs or organizations can also help you gain relevant experience. These clubs often organize events and workshops that provide opportunities to learn more about library science and its various specializations. By actively participating in these activities, you will develop valuable skills and knowledge that can set you apart from other candidates when pursuing further education or employment in the field.
This image is property of www.wikihow.com.
3. Pursue a Master's Degree in Library Science
While a Bachelor's degree can open doors to certain positions in libraries, a Master's degree in Library Science is highly recommended to pursue a career as a librarian. Researching accredited library science programs is an important step in selecting the right graduate school for you. Ensure that the program is recognized by the American Library Association (ALA) to ensure its quality and validity in the profession.
Meeting admission requirements may vary between different graduate programs, but typically, a strong undergraduate GPA, letters of recommendation, and a personal statement are required. Some programs may also require a standardized test, such as the Graduate Record Examination (GRE). It is essential to carefully review the admission requirements and submit all necessary documents within the specified deadlines.
Once accepted into a library science program, you will complete coursework that covers various aspects of library science, including collection development, cataloging and classification, information literacy instruction, and library management. These courses will equip you with the knowledge and skills necessary to thrive in the profession. Additionally, some programs may require or offer opportunities to complete internships or practicums, allowing you to further apply what you have learned in a practical setting.
4. Develop Specializations or Concentrations
As you progress through your library science program, it is important to explore specialized areas within librarianship. The field of library science offers a multitude of specialized areas, such as academic librarianship, archives and records management, digital librarianship, or children's librarianship. Exploring these different areas can help you identify your passions and interests within the profession.
Taking elective courses in your chosen specialization can deepen your knowledge in that area and make you a more attractive candidate for specialized library positions. These courses may cover topics such as preservation and conservation, digital humanities, or instructional design. By selecting electives that align with your interests and career goals, you can gain a competitive edge in the job market.
Participating in relevant workshops or conferences is another valuable way to develop specializations or concentrations within librarianship. These events provide opportunities to learn from industry experts, engage with professionals in your chosen field, and stay current on emerging trends and best practices. Additionally, workshops or conferences often offer hands-on experiences and practical knowledge that can be immediately applied to your work as a librarian.
This image is property of www.wikihow.com.
5. Obtain Professional Certifications
Professional certifications can enhance your credentials and demonstrate your commitment to ongoing professional development. Research available certifications for librarians and choose those that align with your career goals. Some common certifications include the Certified Library Manager (CLM) or the Digital Archives Specialist (DAS) certification.
Completing the required exams or assessments for these certifications demonstrates your expertise in specific areas of librarianship and can make you a more competitive candidate for job opportunities. Additionally, certifications can open doors to specialized positions within the field and may even lead to increased job responsibilities and salary advancements.
6. Gain Experience through Fieldwork or Internships
Even with a Master's degree in Library Science, gaining practical experience through fieldwork or internships is essential to further develop your skills and knowledge as a librarian. Seek opportunities for hands-on experience, such as fieldwork placements in libraries or internships at relevant organizations. These experiences will allow you to apply what you have learned in a real-world setting and gain a deeper understanding of library practices and procedures.
When applying for fieldwork or internship programs, consider the specific areas of librarianship that interest you and seek opportunities in those areas. Collaborating with experienced librarians during these placements can provide you with valuable mentorship and guidance that can help shape your professional development.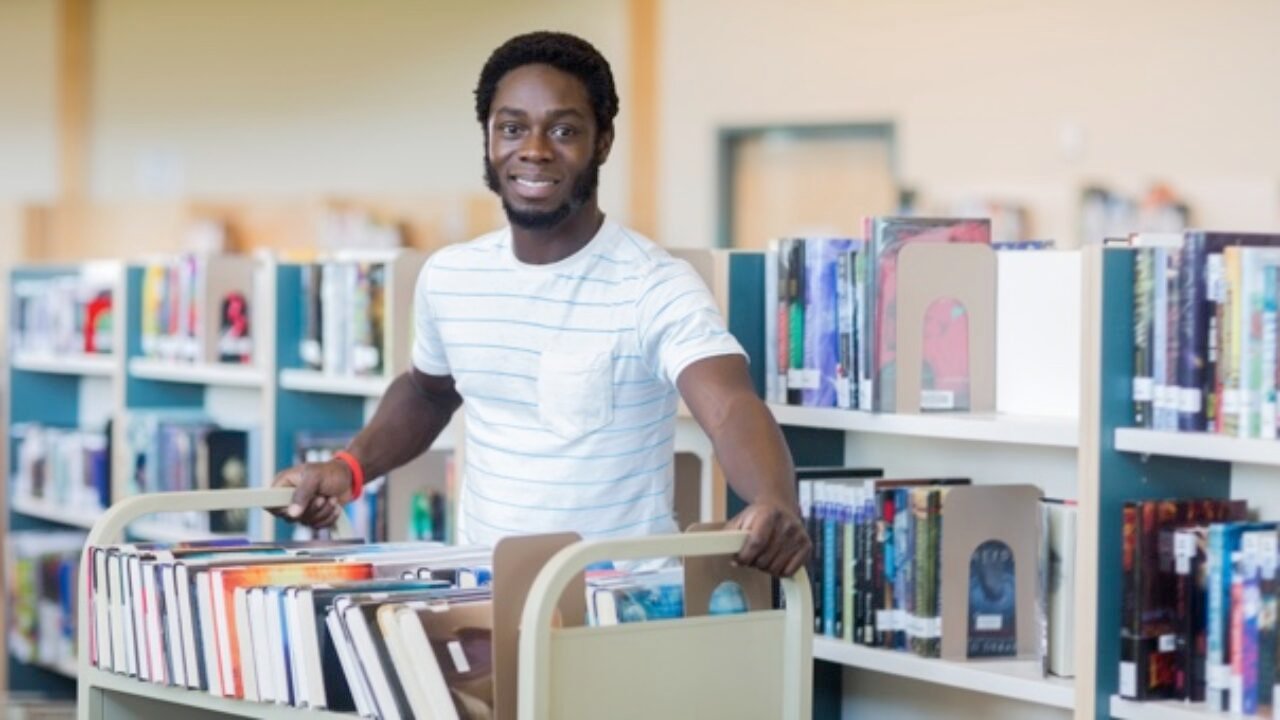 This image is property of bookriot.com.
7. Develop Strong Information and Technology Skills
In today's digital age, librarians must possess strong information and technology skills to effectively serve their patrons. Staying updated on information technology trends is crucial to offering innovative services and resources in the library. This can be achieved by regularly reading professional literature, attending technology-focused workshops, or participating in online courses.
Taking additional coursework or workshops focused on information technology can also enhance your skills in areas such as database management, web design, or data analysis. These skills can be invaluable in various library settings and can set you apart from other candidates during the hiring process.
Utilizing library management systems is another important aspect of developing strong information and technology skills. Familiarize yourself with commonly used library management systems, such as integrated library systems (ILS) or library discovery platforms. These systems facilitate various library operations, such as cataloging, circulation, and resource sharing. The more proficient you become in using these systems, the more efficient and effective you will be in your role as a librarian.
8. Build a Professional Network
Building a professional network is essential in the field of librarianship, as it can provide valuable opportunities for collaboration, learning, and career advancement. Joining professional associations or organizations, such as the American Library Association (ALA) or state-specific library associations, can connect you with colleagues and professionals in the field. These associations offer resources, publications, and networking events that can enrich your professional growth.
Attending conferences or workshops is another excellent way to expand your professional network. These events bring together librarians from various backgrounds and allow you to engage in meaningful conversations, share ideas, and learn from experts in the field. Conferences also offer opportunities to present research or projects you have worked on, showcasing your expertise and enhancing your professional reputation.
Engaging in online networking can also contribute to building a strong professional network. Joining online forums or discussion groups focused on library science can connect you with professionals from all over the country or even the world. Actively participating in these communities by sharing knowledge, asking questions, and offering support can help you establish valuable connections and stay informed about emerging trends and opportunities.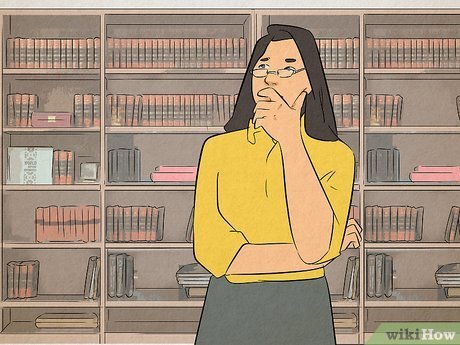 This image is property of www.wikihow.com.
9. Gain Employment Experience
After completing your education and gaining relevant experience, it's time to take the next step and seek employment opportunities in the field of librarianship. Applying for entry-level positions is often the first step in building your career. While you may have your sights set on a specific type of library, such as a university library or a public library, it is important to be open to various opportunities when starting out.
Consider part-time or temporary roles, as they can provide valuable experience and serve as stepping stones to full-time positions. These positions can help you develop your skills further, gain exposure to different library environments, and allow you to demonstrate your dedication and capabilities to potential employers.
When attending job interviews, it is crucial to demonstrate your skills and knowledge in a professional and confident manner. Highlighting experiences from your education, internships, and previous volunteer work can showcase your suitability for the role. Emphasize your ability to adapt to different situations, problem-solving skills, and your passion for serving library patrons. Remember to present yourself as an enthusiastic and motivated candidate who is eager to contribute to the library profession.
10. Keep Learning and Growing
To thrive in the field of librarianship, it is essential to continue learning and growing throughout your career. Participating in continuing education programs, such as workshops, webinars, or online courses, can help you stay updated on evolving library trends, technologies, and best practices. These programs offer opportunities to expand your knowledge, acquire new skills, and explore emerging areas of librarianship.
Staying updated on library trends and technologies is crucial in providing innovative and relevant services to library patrons. Read professional literature, such as journals and newsletters, to stay informed about new developments in the field. Engage with colleagues and other professionals through online communities or attend conferences to learn from experts and share experiences.
Seeking opportunities for professional development is another way to keep learning and growing. This can involve taking on additional responsibilities at your current job, volunteering for committee work within professional organizations, or pursuing leadership roles in the field. By constantly seeking new challenges and pushing yourself outside of your comfort zone, you can continue to evolve and make a lasting impact within the library profession.
In conclusion, becoming a librarian in the USA is a rewarding journey that requires dedication, education, and practical experience. By obtaining a Bachelor's degree, gaining relevant experience, pursuing a Master's degree in Library Science, developing specializations, obtaining professional certifications, gaining experience through fieldwork or internships, developing strong information and technology skills, building a professional network, gaining employment experience, and staying committed to learning and growth, you can embark on a successful career path in the library profession. Remember to stay passionate about your work and the invaluable role libraries play in communities, as this will fuel your continued dedication to the profession.