If you've ever dreamed of pursuing a career in the skincare industry and becoming an esthetician, then look no further! This article will guide you through the step-by-step process of becoming an esthetician in the USA. Whether you're a high school student exploring your future options or someone looking for a career change, we've got you covered. From the required education and licensing to the exciting opportunities that await you in the ever-evolving world of esthetics, this article will provide you with all the essential information you need to embark on this rewarding journey. So, let's dive in and discover the path to becoming an esthetician in the USA!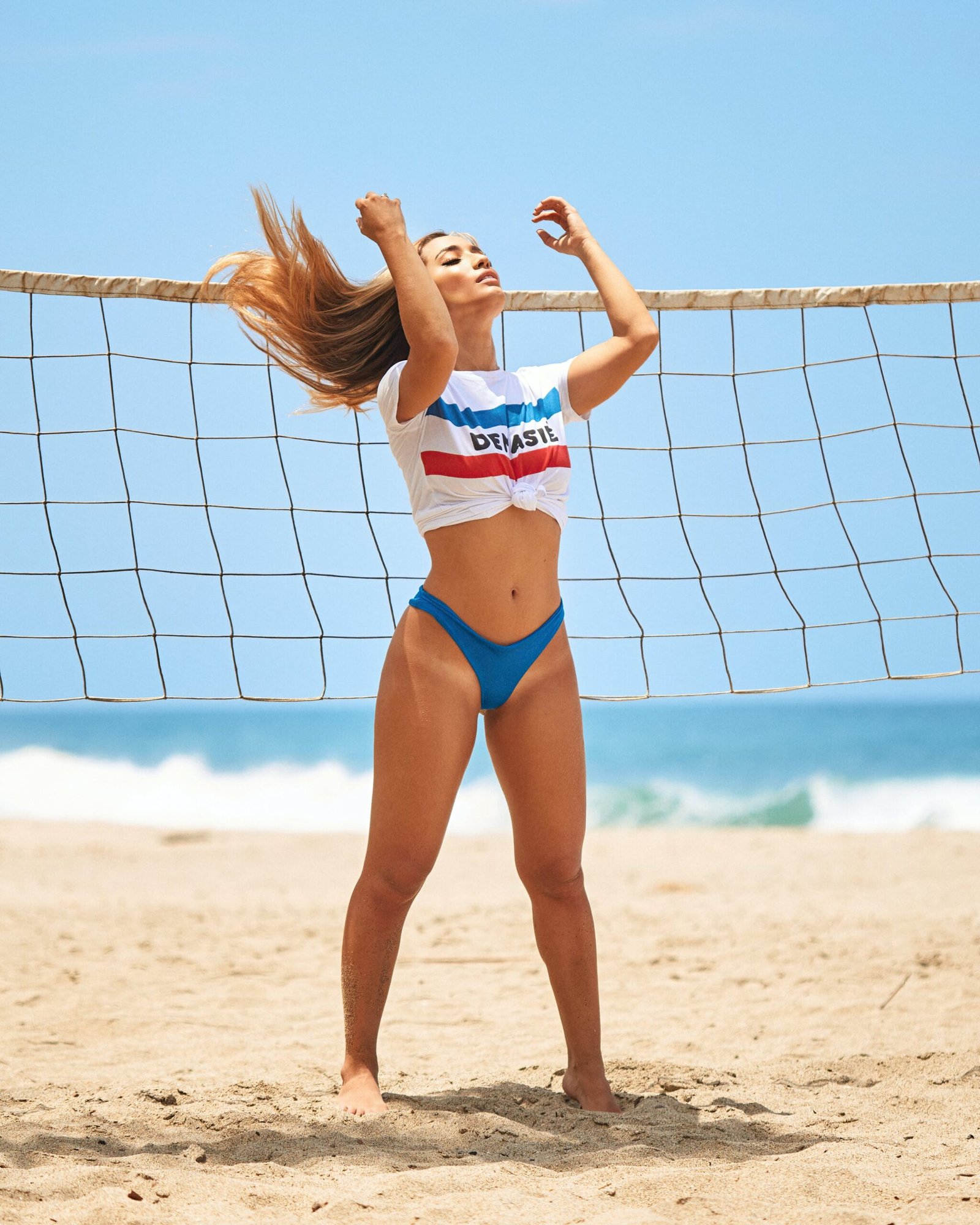 This image is property of images.pexels.com.
Education and Training
To begin your journey towards becoming an esthetician in the USA, it is important to research esthetician programs available in your area. Look for reputable schools that offer comprehensive training in skincare and beauty. Take the time to compare different programs to find the one that best suits your needs and interests.
Once you have chosen a program, you will need to complete it in order to gain the necessary knowledge and skills to become a licensed esthetician. The program will cover various topics such as skincare, facials, waxing techniques, makeup application, and more. It may also include practical hands-on training to help you develop your skills.
In addition to completing an esthetician program, most states require that you have a high school diploma or GED in order to obtain a license. This ensures that you have a basic level of education before starting your career as an esthetician.
Consider specializing in a specific area within the field of esthetics. There are specialized training programs available that can help you focus on areas such as medical esthetics, holistic skincare, or makeup artistry. This can give you a competitive edge and open up more opportunities in the job market.
Licensing Requirements
Each state in the USA has its own specific licensing requirements for estheticians. It is important to check with your state's licensing board to understand the requirements that must be fulfilled in order to obtain your esthetician license.
Common requirements include completing a certain number of training hours. This typically ranges from around 600 to 1,200 hours, depending on the state. These hours may include both classroom instruction and hands-on practical training.
Once you have completed the required training hours, you will need to pass written and practical exams to demonstrate your knowledge and skills. The written exam typically covers topics such as skincare theory, laws and regulations, and safety procedures. The practical exam may require you to perform various esthetician tasks under the supervision of an examiner.
After successfully completing the exams, you can apply for your esthetician license. Be sure to submit all required documents and pay any necessary fees. Once your application has been reviewed and approved, you will receive your license, allowing you to legally practice as an esthetician in your state.
This image is property of images.pexels.com.
Skills and Qualities
In order to thrive as an esthetician, there are certain skills and qualities that are important to possess. First and foremost, you should have a passion for skincare and beauty. This will not only fuel your motivation to continuously learn and grow in the field, but it will also ensure that you genuinely enjoy the work you do.
Exceptional communication skills are also crucial in the role of an esthetician. You will be working closely with clients, discussing their skincare concerns and goals, and providing guidance and recommendations. Being able to effectively communicate can help build trust and establish long-lasting client relationships.
Developing good hand-eye coordination is essential, as many esthetician tasks involve precise and delicate movements. Whether you are performing a facial, applying makeup, or performing a waxing treatment, having steady hands and a good sense of coordination will help you deliver high-quality results.
Attention to detail is another important skill to have as an esthetician. From analyzing a client's skin condition to applying makeup or performing facial treatments, paying close attention to the little details can make a big difference in achieving desired outcomes.
Lastly, practicing excellent customer service is key in esthetics. Providing a positive and personalized experience for your clients will not only keep them coming back, but it can also lead to referrals and positive reviews. Making your clients feel valued and cared for should always be a top priority.
Job Prospects and Opportunities
Once you have obtained your esthetician license, there are numerous job opportunities available in various settings. Spas and salons are common places of employment for estheticians, where you can provide a range of skincare services to clients. This could include facials, waxing, chemical peels, and more.
Consider specializing in a specific area within esthetics to further expand your job prospects. For example, you might choose to focus on medical esthetics, working alongside dermatologists or plastic surgeons, or you could specialize in makeup artistry, providing bridal and special event makeup services.
It is also important to stay updated on the latest industry trends and advancements. The field of esthetics is constantly evolving, with new skincare treatments and technologies being introduced. By staying informed, you can offer your clients the latest and most effective treatments, which can set you apart from your competitors.
Networking with other professionals in the field is also beneficial. Attending industry events and joining professional organizations can help you connect with others who share your passion for esthetics. This can lead to new opportunities, mentorship, and valuable career advice.
This image is property of images.pexels.com.
Continuing Education and Professional Development
To stay current and continuously improve your skills as an esthetician, it is important to engage in ongoing education and professional development. Attend workshops and seminars to learn about new techniques, products, and industry best practices. This will not only enhance your knowledge but also demonstrate your commitment to your craft.
Consider pursuing advanced certifications in specialized areas of esthetics. These certifications can help you stand out in the job market and increase your earning potential. Examples of advanced certifications include becoming a certified medical esthetician, microblading specialist, or eyelash extension technician.
Joining professional organizations can also provide you with access to networking opportunities, educational resources, and support from fellow estheticians. These organizations often host conferences and events that can help you stay at the forefront of the industry and connect with other professionals.
Take advantage of ongoing training programs that are offered by skincare brands or equipment manufacturers. These programs can provide you with in-depth training on specific products or treatments, allowing you to expand your service offerings and provide the best possible care for your clients.
Starting Your Own Business
If you dream of being your own boss, starting your own esthetician business can be a rewarding option. Begin by creating a business plan that outlines your goals, target market, pricing structure, and marketing strategies. This will help you map out a clear path for your business and ensure that you have a solid foundation.
Make sure to secure any necessary licenses and permits to legally operate your business. Research the specific requirements in your state or locality to ensure compliance. This may include obtaining a general business license, registering for sales tax purposes, and obtaining any additional permits related to esthetician services.
Finding a suitable location for your business is important. Consider factors such as foot traffic, parking availability, and proximity to your target market. Ensure that the space meets all necessary health and safety requirements and is equipped with the necessary tools and equipment for your esthetician services.
Set up your esthetician workspace in a way that optimizes both functionality and comfort for both you and your clients. Consider investing in quality equipment and products to provide a professional and enjoyable experience. Keep in mind the importance of cleanliness and organization in maintaining a professional and hygienic environment.
To effectively market your services and attract clients, it is essential to have a strong marketing strategy in place. Utilize both online and offline marketing channels to reach your target audience. Create a professional website, utilize social media platforms to showcase your work, and network with local businesses and professionals.
Salary and Income Potential
Esthetician salaries can vary depending on factors such as experience, location, and specialization. Researching average esthetician salaries in your area can give you an idea of what to expect. Keep in mind that your earning potential can increase as you gain more experience and build a loyal client base.
It is important to consider factors that can affect your earning potential as an esthetician. Offering specialized services or working in high-end spas or salons can often command higher prices. Additionally, factors such as continued education, certifications, and advanced training can enhance your skills and increase your value to clients.
Exploring additional income opportunities can also help increase your overall earning potential. This could include retailing skincare products to your clients, offering package deals or add-on services, or even teaching esthetics at a beauty school or as a guest lecturer.
Work Environment and Schedule
As an esthetician, you have the flexibility to work in various settings depending on your preferences and goals. Many estheticians find employment in spas, salons, or wellness centers, where they can provide their services to a range of clients. This can provide a steady stream of clients and a supportive work environment.
Another option to consider is mobile or freelance esthetician work. This allows you to provide your services on-the-go, either by traveling to clients' homes or by renting space in existing businesses such as hair salons or wellness centers. This can offer more flexibility and the ability to cater to a wider range of clients.
Managing your schedule effectively is important as an esthetician. Clients will often schedule appointments in advance, so it is crucial to stay organized and maintain an accurate appointment calendar. This will help ensure that you can accommodate clients' needs and maximize your earning potential.
Ethical and Professional Standards
Adhering to proper sanitization and sterilization practices is of utmost importance in the field of esthetics. This includes cleaning and disinfecting tools and equipment between clients, following strict hygiene protocols, and maintaining a clean and safe working environment. By prioritizing client safety and health, you can build trust and establish a strong professional reputation.
Maintaining client confidentiality is another ethical and professional standard that estheticians must adhere to. Clients often share personal and intimate information during their treatments, so it is important to respect their privacy and keep their information confidential. This can help build trust and create a safe and comfortable environment for your clients.
Following a professional code of conduct is essential as an esthetician. This includes being punctual, dressing professionally, and conducting yourself in a respectful and ethical manner. Being mindful of your behavior and maintaining a positive and professional attitude will enhance your reputation and contribute to a positive client experience.
Future Trends in Esthetics
Staying informed about emerging technologies and advancements in the field of esthetics is essential. The industry is constantly evolving, with new treatments, products, and technologies being introduced. By staying ahead of the curve, you can offer your clients the latest and most effective skincare solutions.
Keeping up with evolving skincare treatments is important as well. New techniques and approaches to skincare are continuously being developed. By staying educated about these advancements, you can provide innovative and effective treatments to your clients, setting yourself apart from the competition.
Exploring eco-friendly and sustainable practices is a growing trend in the field of esthetics. Increasingly, clients are seeking out treatments and products that are both effective and environmentally conscious. By incorporating eco-friendly practices into your business, you can attract clients who prioritize sustainability and environmental responsibility.
In conclusion, becoming an esthetician in the USA requires completing an esthetician program, fulfilling licensing requirements, and developing necessary skills and qualities. Job prospects and opportunities can vary, so it is important to explore different settings and consider specializing in specific areas. Continuing education and professional development are crucial for staying current in the industry, and starting your own business can be a fulfilling option. Ethical and professional standards must always be upheld, and staying informed about future trends in esthetics will allow you to provide the best possible care to your clients.