If you're a student in the USA considering your future career path, exploring the world of freelance writing could be a fascinating and rewarding option. As a freelance writer, you have the opportunity to express your creativity, build a versatile portfolio, and work on a variety of projects while enjoying the flexibility of being your own boss. This career overview will give you a glimpse into the exciting possibilities and potential challenges of embarking on a freelance writing journey. So, why not discover how you can turn your love for writing into a fulfilling and prosperous career?
This image is property of dollarsprout.com.
What is Freelance Writing?
Freelance writing is a type of career where individuals work independently and provide writing services to various clients on a project basis. As a freelance writer, you have the freedom to choose the projects you work on, set your own rates, and work from anywhere. This flexible and autonomous profession offers a wide range of opportunities for those with excellent writing skills and a passion for creativity.
Definition of freelance writing
Freelance writing refers to the practice of offering writing services to clients on a self-employed basis. Instead of being a full-time employee of a specific company or organization, freelance writers work on a contract basis. They are hired by clients who require written content for various purposes such as articles, blog posts, website content, social media posts, and more. Freelance writers are responsible for researching, writing, editing, and delivering high-quality content that meets the needs and expectations of their clients.
Types of freelance writing
Freelance writing encompasses a wide range of specialties and niches. Some common types of freelance writing include:
Content writing: Creating informative and engaging articles, blog posts, and website content for businesses and individuals.
Copywriting: Writing persuasive copy for advertisements, sales pages, and marketing materials.
Technical writing: Crafting clear and concise user manuals, product descriptions, and technical documentation.
Ghostwriting: Writing on behalf of someone else and allowing them to take credit for the work.
Creative writing: Crafting stories, poems, and other forms of literary content for publishing or entertainment purposes.
Benefits of freelance writing
Freelance writing offers numerous benefits that make it an attractive career path for many. Some of the key advantages include:
Flexibility and autonomy: As a freelance writer, you have the freedom to choose your own projects, set your own working hours, and work from anywhere you please. This flexibility allows you to design a schedule that suits your lifestyle and preferences.

Opportunity for creativity: Freelance writing provides a creative outlet for individuals who enjoy expressing their thoughts, ideas, and opinions through the written word. Whether you're writing a thought-provoking article or a captivating story, freelance writing allows you to unleash your creativity and originality.

Potential for high income: Freelance writing can be a lucrative career path, especially for those who establish a strong reputation and consistently deliver high-quality work. As you gain experience and build a solid client base, you have the potential to earn a competitive income.

Ability to work remotely: One of the biggest advantages of freelance writing is the ability to work from anywhere. Whether you prefer working from the comfort of your home, a cozy coffee shop, or while traveling, freelance writing allows you to have a location-independent career.

Building a diverse portfolio: Freelance writing offers the opportunity to work on a variety of projects for different clients. This allows you to build a diverse portfolio showcasing your skills and expertise in various writing styles and industries. A strong portfolio can help you attract more clients and stand out in the competitive freelance writing market.
Why Consider Freelance Writing as a Career Path?
If you're a student in the USA considering different career paths, freelance writing can be an excellent choice. Here are some compelling reasons why you should consider freelance writing as a career:
Flexibility and autonomy
Freelance writing provides the flexibility and autonomy that many students desire. Unlike traditional 9-to-5 jobs, freelance writers have the freedom to create their own schedules and work on projects that align with their interests and goals. This flexibility allows you to balance your studies, pursue other hobbies or part-time jobs, and have a more balanced lifestyle.
Opportunity for creativity
Freelance writing offers a platform for you to unleash your creativity and showcase your unique writing style. Whether you enjoy writing articles or delving into creative storytelling, freelance writing allows you to express your thoughts, ideas, and emotions through the written word. This creative outlet can be fulfilling and personally rewarding, especially for students who have a passion for writing.
Potential for high income
While freelance writing may not guarantee immediate wealth, it does offer the potential for high income in the long run. As you gain experience, develop your writing skills, and establish a strong reputation, you can increase your rates and attract higher-paying clients. Additionally, as a freelancer, you have the ability to take on multiple projects simultaneously, increasing your earning potential.
Ability to work remotely
Freelance writing provides the opportunity to work from anywhere. This is particularly appealing for students who enjoy a flexible lifestyle or wish to travel while working. As long as you have a reliable internet connection, you can choose to work from the comfort of your dorm room, a local café, or even a different country altogether.
Building a diverse portfolio
As a student transitioning into the professional world, a strong portfolio showcasing your writing skills is crucial. Freelance writing allows you to work on a variety of projects, enabling you to build a diverse portfolio that highlights your versatility and expertise. This portfolio can be invaluable when applying for future writing gigs or opportunities, as it serves as tangible evidence of your abilities.

This image is property of pilbox.themuse.com.
Skills Required for Freelance Writing
To excel in the field of freelance writing, several essential skills are required. By honing these skills, you can increase your chances of success and stand out as a professional freelance writer.
Excellent writing skills
First and foremost, freelance writers need to have exceptional writing skills. This includes a strong command of grammar, punctuation, spelling, and sentence structure. Additionally, the ability to convey information clearly, engage readers, and adapt writing style to different audiences is essential. Improving your writing skills can be accomplished through practice, reading diverse content, and seeking feedback from peers and mentors.
Research abilities
A vital skill for freelance writers is the ability to conduct thorough research. Whether you're writing an informative article or a persuasive sales copy, accurate and credible information is crucial. The ability to find reliable sources, extract relevant information, and incorporate it seamlessly into your writing is invaluable. Developing effective research skills will enhance the quality and depth of your content.
Time management
As a freelance writer, you'll often have multiple projects with different deadlines. Time management skills are essential to ensure you meet your clients' expectations while maintaining a healthy work-life balance. Effective time management involves setting realistic deadlines, prioritizing tasks, and managing your time efficiently. Utilizing productivity tools or techniques such as creating to-do lists and setting timers can help you stay organized and meet deadlines.
Adaptability
Freelance writers often work on a diverse range of topics and writing styles. Being adaptable is crucial to cater to the specific needs and preferences of each client. Adapting your writing style, tone, and approach requires open-mindedness, willingness to learn, and the ability to swiftly adjust to different writing requirements.
Attention to detail
Attention to detail is a vital skill for freelance writers to ensure the accuracy and quality of their work. This includes checking for grammatical errors, typos, and inconsistencies. Proofreading and editing your writing before submitting it to clients is essential to maintain a professional reputation.
Networking and self-promotion
To succeed as a freelance writer, networking and self-promotion are essential. Building relationships with other professionals in the industry can lead to valuable opportunities, collaborations, and referrals. Utilize social media, professional networking platforms, and attend relevant events to connect with other writers and potential clients. Additionally, promoting your work through a personal website, blog, or social media platforms can help you attract clients and showcase your writing abilities.
Education and Training for Freelance Writers
While freelance writing does not necessarily require a specific degree, pursuing relevant education and training can provide you with a competitive edge. Here are some steps you can take to enhance your skills and knowledge as a freelance writer:
Pursuing a degree in English, Journalism, or Communications
Although not mandatory, a degree in English, Journalism, or Communications can provide you with a solid foundation in writing, language, and communication skills. These programs offer courses that focus on different writing styles, research techniques, and critical analysis. Additionally, they often provide opportunities for internships and hands-on experience in the field.
Taking relevant writing courses
In addition to a degree, consider taking writing courses that specialize in areas that interest you or align with your career goals. Many universities and online platforms offer courses on topics such as creative writing, copywriting, content writing, and technical writing. These courses can provide valuable insights, guidance, and feedback from experienced professionals.
Seeking out writing workshops and conferences
Attending writing workshops and conferences allows you to learn from industry experts, gain insights into the latest writing trends, and network with fellow writers. Look for workshops or conferences that focus on your areas of interest or offer valuable insights into freelancing and the business side of writing. These events often provide opportunities for skill-building, portfolio reviews, and networking with potential clients or employers.
Continuing education through online resources
The internet offers a wealth of resources and platforms that can help you continue your education as a freelance writer. Online writing communities, blogs, podcasts, and forums cater specifically to the needs of writers. You can access writing tips, advice from experienced professionals, and even virtual workshops or courses to enhance your skills and stay updated with industry trends.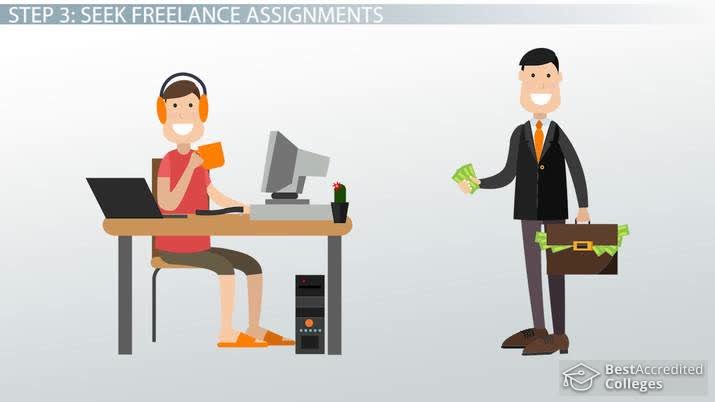 This image is property of bestaccreditedcolleges.org.
Building a Strong Portfolio
A strong portfolio is crucial for freelance writers to showcase their skills, expertise, and writing style to potential clients. Here are some key steps to help you build a compelling portfolio:
Creating a personal website or blog
A personal website or blog provides a professional platform to showcase your writing samples and attract potential clients. Be sure to include an about page that highlights your experience, areas of expertise, and contact information. Regularly update your website or blog with your latest work and engage with your audience through comments or social media.
Showcasing a range of writing samples
Include a variety of writing samples in your portfolio to demonstrate your versatility. This can include articles, blog posts, case studies, whitepapers, product descriptions, or any other type of content that showcases your ability to write for different purposes and audiences. Make sure your samples are well-organized, easily accessible, and represent your best work.
Including testimonials and client feedback
Testimonials and client feedback can add credibility to your portfolio and demonstrate your professionalism and ability to satisfy clients. Reach out to previous clients or colleagues and ask for testimonials that highlight their positive experience working with you. Include these testimonials in your portfolio to provide potential clients with social proof of your skills and reliability.
Highlighting specific niches or areas of expertise
If you have expertise or a particular interest in specific niches or industries, highlight them in your portfolio. Clients often look for writers with knowledge and experience in their respective fields. Emphasizing your expertise can help you stand out and attract clients in those particular niches. Whether it's healthcare, technology, fashion, or any other industry, make sure to showcase relevant writing samples and project successes related to those areas.
Finding Freelance Writing Opportunities
Once you have prepared your portfolio, it's time to start finding freelance writing opportunities. Here are some effective strategies to connect with potential clients:
Utilizing online freelance platforms
Online freelance platforms such as Upwork, Freelancer, and Fiverr provide a convenient way to find writing gigs and connect with clients. Create a compelling profile that showcases your skills, expertise, and portfolio. Regularly browse through job listings that align with your interests and skills, and submit well-crafted proposals that highlight why you're the ideal candidate for the project.
Networking with other professionals
Networking is essential for freelance writers to build connections and discover new opportunities. Reach out to other professionals in your field, both online and offline, and engage in conversations. Join writing groups, participate in online forums or social media communities, and attend local writing events or meetups. Building relationships with fellow writers, editors, and industry professionals can lead to referrals and collaboration opportunities.
Pitching article ideas to publications
If you're interested in writing for publications or magazines, consider pitching article ideas directly to the editors. Research publications that align with your niche or areas of interest and review their submission guidelines. Craft a compelling pitch that outlines your article idea, why it's relevant to their audience, and why you're the right person to write it. Be prepared for potential rejection and keep refining your pitching skills to increase your chances of success.
Approaching content marketing agencies
Content marketing agencies often require freelance writers to create engaging content for their clients. Research and identify reputable content marketing agencies and send them an introductory email or reach out through their website. Share your portfolio, express your interest in collaborating, and highlight how your writing skills can contribute to their clients' content marketing strategies.
Joining writing associations and communities
Joining professional writing associations or communities can provide valuable resources, support, and networking opportunities. Associations like the American Society of Journalists and Authors (ASJA) or the National Association of Independent Writers and Editors (NAIWE) offer benefits such as job boards, workshops, webinars, and connections with industry professionals. Engaging with these associations can help you stay informed about industry trends, find potential clients, and access additional resources for professional growth.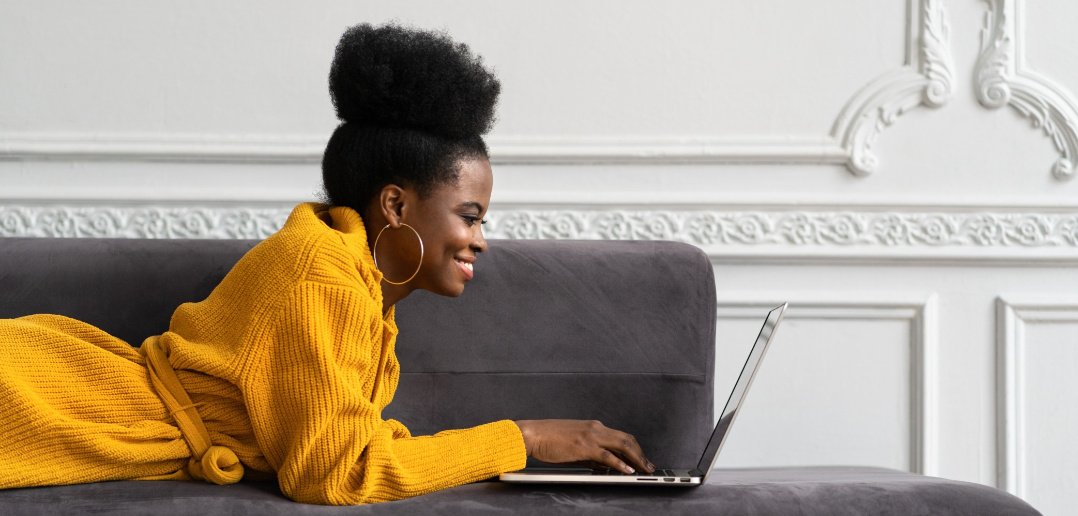 This image is property of www.thebarefootwriter.com.
Balancing Freelance Writing with Studies
As a student pursuing freelance writing, it's essential to find a balance between your writing career and your studies. Here are some strategies to help you manage your responsibilities effectively:
Creating a realistic schedule
Develop a realistic schedule that takes into account both your academic obligations and freelance writing commitments. Allocate specific time slots for studying, attending classes, working on freelance projects, and personal activities. Be mindful of your energy levels and prioritize tasks accordingly.
Prioritizing and managing time effectively
Effective time management is crucial to meet deadlines and avoid last-minute cramming or poor-quality writing. Create a to-do list or use digital tools like time-tracking apps or project management software to stay organized and manage your tasks efficiently. Set clear priorities, break tasks into smaller manageable chunks, and allocate dedicated time for each task.
Creating a productive workspace
Designate a dedicated workspace where you can focus on your writing and studies without distractions. Whether it's a quiet corner in your dorm room, a local library, or a co-working space, having a designated workspace helps create a productive environment that enhances concentration and creativity.
Setting clear boundaries
As a student freelancer, it's essential to set clear boundaries between your academic and freelance writing commitments. Communicate these boundaries to clients and establish mutually agreed-upon deadlines and expectations. Avoid taking on more projects than you can handle and ensure you have enough time for your studies and personal well-being.
Seeking support and assistance when needed
Balancing freelance writing with studies can sometimes be overwhelming. Don't hesitate to seek support and assistance when needed. Reach out to professors, mentors, or peers for guidance and advice. Consider delegating tasks that do not require your direct involvement, such as administrative or research-related work, to virtual assistants or freelancers.
Understanding Freelance Writing Rates
Determining appropriate rates as a freelance writer can be challenging, especially when starting. It's important to understand the factors that influence freelance writing rates and ensure fair compensation for your work.
Factors influencing freelance writing rates
Several factors can influence freelance writing rates. These include:
Experience: Freelancers with more experience typically command higher rates as they bring a higher level of expertise to the table.
Complexity: Projects that require in-depth research, technical knowledge, or specialized skills tend to warrant higher rates.
Word count or project scope: Longer and more extensive projects often command higher rates due to the increased time and effort involved.
Urgency: Clients who need work completed quickly may expect to pay a higher rate for expedited delivery.
Industry or niche: Writing in specific industries or niches that require specialized knowledge or expertise can justify higher rates.
Determining fair compensation
Determining fair freelance writing rates requires balancing client expectations, industry standards, and your own financial goals. Research the current market rates for the type of writing you specialize in, taking into consideration factors such as word count, complexity, and industry norms. Assess your own experience, skills, and quality of work to determine how your rates compare to others in the market.
Negotiating rates with clients
Often, clients are open to negotiation when it comes to rates. If a potential client offers a rate that is lower than your desired compensation, consider negotiating based on your expertise, experience, and the unique value you bring to the project. Highlight why your rates are justified and how your work will benefit the client. Be prepared to compromise and find a mutually agreeable rate that satisfies both parties.
Avoiding undercharging or undervaluing work
When starting out as a freelance writer, it can be tempting to accept low-paying projects in order to build your portfolio or gain experience. However, consistently undercharging or undervaluing your work can create a cycle where clients expect lower rates and may undervalue your expertise. Be confident in the value you provide as a writer and establish fair rates that reflect your skills, experience, and the quality of your work.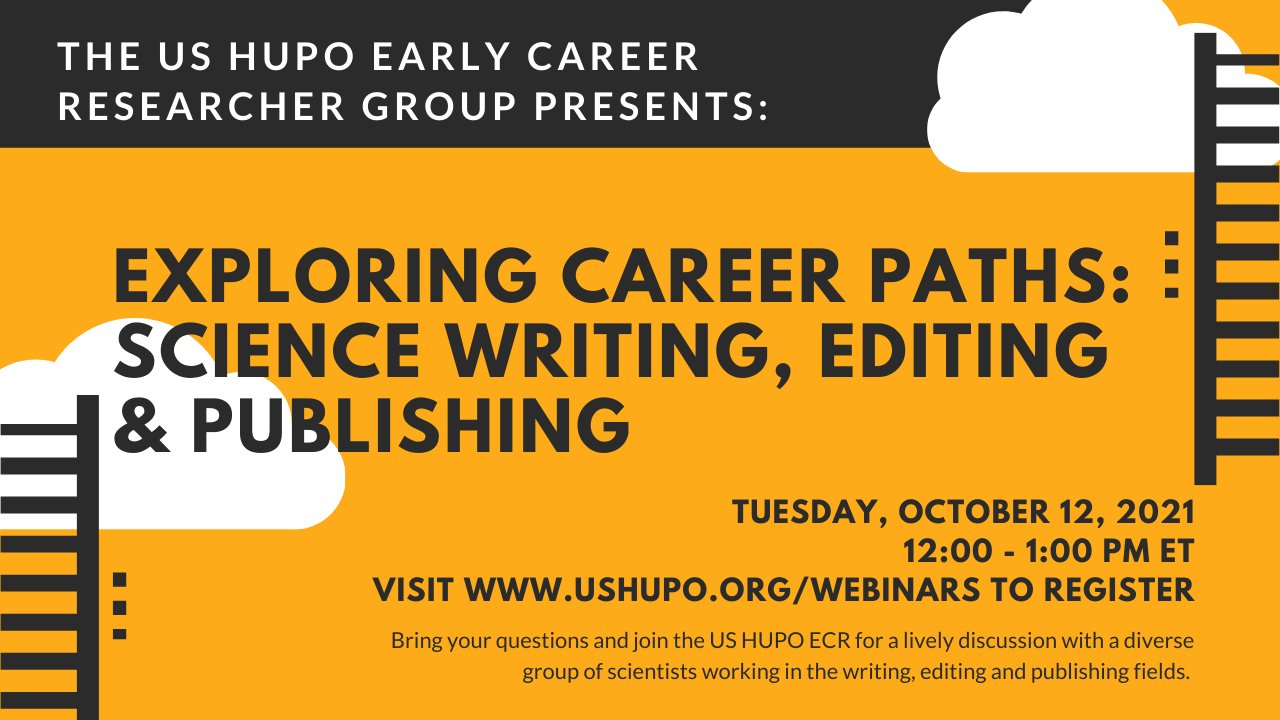 This image is property of pbs.twimg.com.
Legal and Financial Considerations for Freelance Writers
As a freelance writer, it's important to understand and address legal and financial considerations. Taking appropriate measures can protect your rights, ensure fair compensation, and establish a professional reputation. Here are some key considerations:
Understanding self-employment taxes
As a self-employed freelancer, you are responsible for paying self-employment taxes on your freelance income. Familiarize yourself with your country's tax laws and regulations regarding self-employment taxes. Consider consulting a tax professional to help you navigate the tax requirements specific to freelance writing.
Creating contracts and agreements
To protect yourself and establish clear expectations with clients, consider creating contracts or agreements for each freelance project. Clearly outline the scope of work, deliverables, payment terms, project timelines, and any other relevant conditions. Contracts help prevent misunderstandings and provide a legal recourse in case of any disputes.
Protecting intellectual property
Intellectual property rights are crucial in the world of freelance writing. Consider including clauses in your contracts that specify who owns the rights to the content you produce. Additionally, watermarking your work or registering your copyright can add an extra layer of protection.
Tracking expenses and income
It's essential to keep track of your freelance writing-related expenses and income for tax purposes. Use accounting software or spreadsheet tools to record your business expenses, such as equipment, software, and professional development costs. Maintain a record of invoices, payments received, and income earned. Regularly review your financial records to ensure you're operating within your budget and meeting your income goals.
Professional Development and Growth in Freelance Writing
As a freelance writer, your journey doesn't end with finding clients and completing projects. Continual professional development and growth are necessary to stay competitive and adapt to evolving industry trends. Here are some ways you can enhance your freelance writing career:
Continuing education and skill enhancement
Never stop learning. Stay up to date with the latest writing techniques, trends, and tools by attending workshops, conferences, or webinars. Invest in online courses or tutorials to enhance your skills in areas that interest you or align with your career goals. Consistently improving your writing abilities and expanding your knowledge will make you a more desirable and versatile freelance writer.
Expanding freelance writing services
Consider expanding the range of services you offer as a freelance writer. If you primarily focus on content writing, explore other areas such as copywriting, editing, or even social media management. This diversification can open up additional opportunities and cater to clients with different needs.
Seeking regular feedback and constructive criticism
Feedback is crucial for growth and improvement as a freelance writer. Develop relationships with clients, editors, or fellow writers who can provide constructive criticism and valuable feedback on your work. Actively seek feedback on your writing style, strengths, and areas for improvement. Embrace feedback as an opportunity to enhance your skills and deliver better results in future projects.
Increasing rates over time
As you gain experience, expertise, and a solid reputation, consider increasing your rates over time. Analyze market rates, evaluate your level of experience, and compare your work with others in the industry. Regularly reassess your rates and adjust them accordingly to reflect your value and the quality of your work.
Exploring long-term career opportunities
Freelance writing can be a stepping stone to other opportunities in the writing and publishing industry. Explore possibilities such as book writing, journalism, content strategy, or working with publishing houses. Consider building connections and pursuing opportunities that align with your long-term career goals.
In conclusion, a career in freelance writing offers numerous advantages to students in the USA. The flexibility, autonomy, and potential for high income make it an attractive and rewarding career path. By honing essential skills, investing in education and training, building a strong portfolio, and actively seeking opportunities, you can embark on a successful freelance writing journey. With dedication, perseverance, and a commitment to professional growth, freelance writing can provide a fulfilling and prosperous career for students in the USA.