Are you a weather enthusiast? Have you ever wondered what it takes to become a meteorologist? In this article, we will explore the career path of a meteorologist, with a specific focus on students considering a career in the United States. From an overview of the profession to the necessary education and skills, we'll provide you with valuable insights into this exciting and dynamic field. Whether you dream of studying weather patterns, forecasting storms, or even reporting on the evening news, join us as we take a closer look at the fascinating world of meteorology.
This image is property of cleverharvey.com.
1. Education and Training
1.1 High School courses
To pursue a career as a meteorologist, it is important to start preparing during high school. Taking courses in math, physics, chemistry, and computer science can provide a strong foundation for future studies in meteorology. Additionally, courses in geography and earth science can help develop a comprehensive understanding of the planet's climate and weather patterns.
1.2 Bachelor's degree
A Bachelor's degree in meteorology or atmospheric science is typically the minimum educational requirement for entry-level positions in the field. This undergraduate program focuses on courses such as atmospheric dynamics, climate change, weather forecasting, and remote sensing. It is also common for students to gain practical experience through internships or research projects during their undergraduate studies.
1.3 Master's degree
While not always mandatory, pursuing a Master's degree in meteorology can enhance job prospects and provide more specialized knowledge in a specific area of interest. This advanced degree program delves deeper into topics like atmospheric physics, numerical modeling, and advanced data analysis techniques. It may also involve conducting independent research and completing a thesis.
1.4 Doctoral degree
For those interested in pursuing research or academic positions, obtaining a doctoral degree in meteorology or a related field is essential. Doctoral programs typically involve extensive research and coursework, allowing students to specialize in a specific area of meteorology. This level of education equips individuals with the skills needed to conduct advanced research and make significant contributions to the field.
1.5 Professional certifications
In addition to formal education, obtaining professional certifications can further enhance a meteorologist's credentials. Organizations such as the American Meteorological Society (AMS) offer certification programs that assess an individual's knowledge and skills in specific areas of meteorology. These certifications demonstrate a commitment to professional development and can increase job opportunities and salary potential.
2. Skills and Qualities
2.1 Analytical skills
As a meteorologist, strong analytical skills are crucial for interpreting complex weather data and patterns. These skills enable you to identify trends, make accurate forecasts, and understand the impact of various atmospheric factors on weather conditions. Being able to analyze and interpret data effectively is essential for providing reliable weather information to the public and making informed decisions.
2.2 Math and science proficiency
Proficiency in mathematics and science is fundamental for meteorologists. Math skills are needed for conducting statistical analyses, understanding mathematical models used in weather forecasting, and calculating variables such as temperature, pressure, and humidity. Additionally, a strong background in physics and chemistry is important for comprehending the physical processes that govern the atmosphere.
2.3 Computer literacy
In today's digital age, meteorologists rely heavily on computer models and software to analyze and predict weather patterns. It is vital to be proficient in using computer programs and software for data analysis, numerical modeling, and visualizing weather information. Knowledge of programming languages such as Python or R can also be advantageous for automating tasks and developing customized tools.
2.4 Communication skills
Effective communication skills are essential for meteorologists, especially those involved in presenting weather information on television, radio, or online platforms. Being able to communicate complex meteorological concepts in a clear and easily understandable manner is crucial for relaying accurate and timely information to the public. Additionally, strong written communication skills are important for creating reports and research papers.
2.5 Problem-solving skills
Meteorologists often encounter unique challenges and unexpected weather phenomena. Strong problem-solving skills enable you to think critically, analyze complex situations, and develop creative solutions. This skill set is crucial for handling urgent weather-related issues, making quick decisions, and adapting to changing conditions.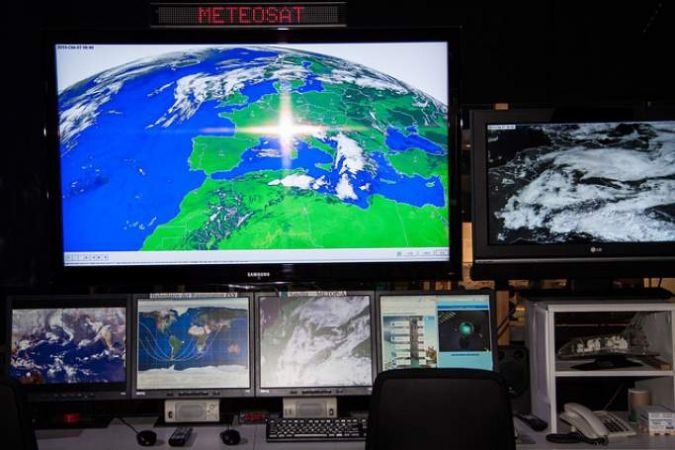 This image is property of sas-production-uploads.s3.eu-west-2.amazonaws.com.
3. Job Responsibilities
3.1 Collecting and analyzing weather data
Meteorologists are responsible for collecting and analyzing various weather data sources, including satellite imagery, weather radars, and weather station reports. This data is used to understand current weather conditions and to identify trends and patterns.
3.2 Developing weather forecasts
One of the primary job responsibilities of a meteorologist is to develop accurate weather forecasts. This involves analyzing weather data, utilizing computer models, and considering various atmospheric factors to predict future weather conditions.
3.3 Presenting weather information on television
Many meteorologists work in the media industry, presenting weather information on television or other broadcast platforms. This involves analyzing and synthesizing complex weather data into easily understandable forecasts and graphics for the general public.
3.4 Conducting research on weather patterns
Meteorologists often engage in research to better understand weather patterns and phenomena. This can involve conducting experiments, collecting data, analyzing trends, and publishing research papers to contribute to the scientific community's knowledge of meteorology.
3.5 Collaborating with other experts in the field
Meteorologists frequently collaborate with other professionals in the field, such as climatologists, environmental scientists, and engineers. This collaboration allows for a comprehensive understanding of weather systems, impacts, and implications in various sectors.
4. Work Environment
4.1 Office-based work
Many meteorologists spend a significant portion of their time working in an office environment. This includes analyzing weather data, developing forecasts, and preparing presentations or reports.
4.2 Fieldwork and data collection
Meteorologists may also engage in fieldwork, particularly for research purposes or when collecting real-time data. Fieldwork can involve deploying weather instruments, conducting surveys, or observing atmospheric conditions firsthand.
4.3 Television studio environment
Meteorologists employed in media organizations often work in a television studio environment, presenting weather updates to the audience. This work environment requires preparing and delivering accurate weather information in a timely manner.
4.4 Potential exposure to hazardous weather conditions
In some cases, meteorologists may be exposed to hazardous weather conditions while conducting fieldwork or reporting on severe weather events. It is important to adhere to safety protocols and take necessary precautions when working in potentially dangerous weather situations.
4.5 Working irregular hours
Meteorologists often work irregular hours, as weather forecasts are needed around the clock. This can include early mornings, evenings, weekends, and even holidays. The ability to adapt to a flexible schedule is essential in this field.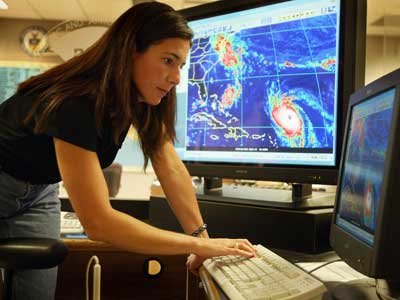 This image is property of career.iresearchnet.com.
5. Career Prospects
5.1 Employment outlook
The employment outlook for meteorologists is favorable, with steady demand expected in the coming years. As climate change becomes a growing concern, the need for skilled meteorologists in various industries, including renewable energy, agriculture, and disaster management, is likely to increase.
5.2 Opportunities in various sectors
Meteorologists have opportunities to work in a wide range of sectors, including government agencies, research institutions, private consulting companies, and media organizations. This diversity allows for career flexibility and the chance to specialize in specific areas of interest.
5.3 Advancement opportunities
With experience and further education, meteorologists can advance to higher-level positions, such as senior meteorologists, research scientists, or professors. Advancement opportunities may also include managerial or leadership roles within meteorological organizations.
5.4 Salary potential
The salary potential for meteorologists varies depending on factors such as education, experience, location, and specific job role. According to the U.S. Bureau of Labor Statistics, the median annual wage for atmospheric scientists, including meteorologists, was $95,380 in May 2020.
5.5 Job satisfaction
Meteorology offers the opportunity to contribute to public safety and make a difference in society. Successfully predicting and communicating weather patterns and hazards can help save lives and protect communities. The ability to make a positive impact is a source of great job satisfaction for many meteorologists.
6. Typical Employers
6.1 National Weather Service
The National Weather Service (NWS), a division of the National Oceanic and Atmospheric Administration (NOAA), is a prominent employer of meteorologists. The NWS provides essential weather forecasts and warnings to protect lives and property across the United States.
6.2 Television and radio stations
Media organizations, such as television and radio stations, employ meteorologists to provide weather updates to their audience. These meteorologists are responsible for presenting weather information and delivering forecasts through various media platforms.
6.3 Research institutions
Research institutions, such as universities and government agencies, offer employment opportunities for meteorologists interested in conducting scientific research. These positions often involve collaborating on research projects, teaching, and publishing findings.
6.4 Private weather consulting companies
Private weather consulting companies specialize in providing weather-related services to clients in various industries. Meteorologists employed by these companies offer expertise in custom forecasting, risk assessment, and climate analysis.
6.5 Air transportation companies
Air transportation companies rely on meteorologists to provide weather updates and forecasts to ensure the safety and efficiency of flights. Meteorologists in this field may work alongside aviation experts to assess weather conditions and make informed decisions regarding flight plans.
This image is property of static.zippia.com.
7. Networking and Professional Associations
7.1 American Meteorological Society (AMS)
Membership in professional organizations such as the American Meteorological Society (AMS) can provide valuable networking opportunities. The AMS offers conferences, workshops, and online resources for meteorologists to connect with peers, access career resources, and stay up-to-date with advancements in the field.
7.2 National Weather Association (NWA)
The National Weather Association (NWA) is another professional association that promotes collaboration and knowledge exchange among meteorologists and weather enthusiasts. Membership in the NWA provides access to conferences, publications, and educational opportunities.
7.3 American Geophysical Union (AGU)
The American Geophysical Union (AGU), while not solely dedicated to meteorology, is a renowned scientific organization that encompasses various fields related to Earth and space sciences. Membership in the AGU allows meteorologists to engage in interdisciplinary collaboration and attend scientific conferences.
7.4 Local meteorological societies
Many regions have local meteorological societies that bring together professionals and weather enthusiasts. These societies often organize meetings, seminars, and social events, providing opportunities to network with local experts and share knowledge.
7.5 Online forums and communities
Online forums, social media groups, and communities dedicated to meteorology provide platforms for meteorologists to connect with peers from around the world. These online spaces allow for the exchange of information, discussion of current weather events, and sharing of career opportunities.
8. Internship and Volunteering Opportunities
8.1 Internships at meteorological organizations
Internships at meteorological organizations, such as the National Weather Service or private weather consulting firms, are valuable opportunities to gain practical experience and apply theoretical knowledge. Interns may assist with data analysis, forecasting, and supporting meteorologists in their day-to-day work.
8.2 Volunteering at local weather stations
Volunteering at local weather stations can provide exposure to the field of meteorology and allow for hands-on experience. Weather stations often welcome volunteers to assist with data collection, weather reporting, and maintenance of weather instruments.
8.3 Citizen science projects
Citizen science projects, such as those focused on monitoring local weather conditions or observing climate patterns, allow individuals to contribute to scientific research. Participating in these projects can provide valuable experience and foster a sense of community engagement.
8.4 Research assistant positions
Research assistant positions at universities or research institutions offer opportunities to collaborate on cutting-edge meteorological research. These positions typically involve assisting senior researchers, collecting data, and contributing to research projects.
8.5 Meteorological fieldwork opportunities
Some organizations, such as the National Weather Service, offer fieldwork opportunities for meteorologists to observe and collect data during severe weather events. These experiences provide invaluable firsthand knowledge of weather phenomena and their impacts.
This image is property of static.zippia.com.
9. Professional Development and Continued Education
9.1 Attending conferences and workshops
Attending conferences and workshops, both in-person and online, can enhance professional development and facilitate networking with experts in the field. These events offer opportunities to learn about the latest research, technological advancements, and emerging trends in meteorology.
9.2 Pursuing advanced degrees
For meteorologists seeking to advance their careers or specialize in specific areas, pursuing advanced degrees, such as a Master's or doctoral degree, can provide a solid foundation for research or academic positions. Advanced degrees broaden knowledge and offer opportunities to contribute to cutting-edge research.
9.3 Online courses and certifications
Online courses and certifications provide flexibility for continuing education in meteorology. Many universities and professional organizations offer online programs that cover topics such as weather forecasting techniques, climate change, and advanced statistical analysis.
9.4 Publications and research papers
Publishing research papers and articles in scientific journals is an important aspect of professional development for meteorologists. This allows for the dissemination of new findings, sharing of research methodologies, and establishing credibility within the scientific community.
9.5 Collaborative projects and collaborations
Engaging in collaborative projects with other meteorologists, scientists, and professionals in related fields can foster professional development and knowledge exchange. Collaborations provide opportunities to learn from experts, contribute to interdisciplinary research, and tackle complex meteorological challenges.
10. Challenges and Rewards
10.1 Dealing with unpredictable weather
Meteorologists face the challenge of dealing with the unpredictable nature of weather systems. Rapidly changing weather patterns, unexpected severe weather events, and volatile atmospheric conditions require meteorologists to stay vigilant, adapt quickly, and provide accurate forecasts to ensure public safety.
10.2 Working under pressure and tight deadlines
Meteorologists often work under pressure, especially when severe weather events are imminent. The need to provide timely and accurate information to the public, media organizations, and other stakeholders can be demanding. The ability to work effectively under tight deadlines is crucial in this field.
10.3 Continuous learning and staying updated
Meteorology is a constantly evolving field, with advancements in technology, modeling techniques, and data analysis methods. Meteorologists need to continuously update their knowledge and skills to keep pace with these advancements and ensure the accuracy and effectiveness of their work.
10.4 Contributing to public safety
Despite the challenges, meteorologists find great reward in their ability to contribute to public safety. By accurately predicting and communicating weather patterns, meteorologists play a vital role in helping individuals and communities prepare for and mitigate the impacts of severe weather events.
10.5 Conducting meaningful research
For meteorologists involved in research, the opportunity to conduct meaningful studies and contribute to the scientific understanding of weather patterns and climate change is highly rewarding. The findings and insights gained from research can pave the way for innovative solutions and improve our understanding of the planet's complex atmospheric systems.