If you've ever dreamt of a career in the USA as a pediatrician, then this article is for you! In this comprehensive overview, we will explore the exciting world of pediatric medicine and provide you with all the information you need to pursue your dreams. From the responsibilities of a pediatrician to the educational requirements and potential career paths, we will cover it all. So, grab a cup of coffee, get comfortable, and let's begin our journey into the world of pediatric medicine in the USA.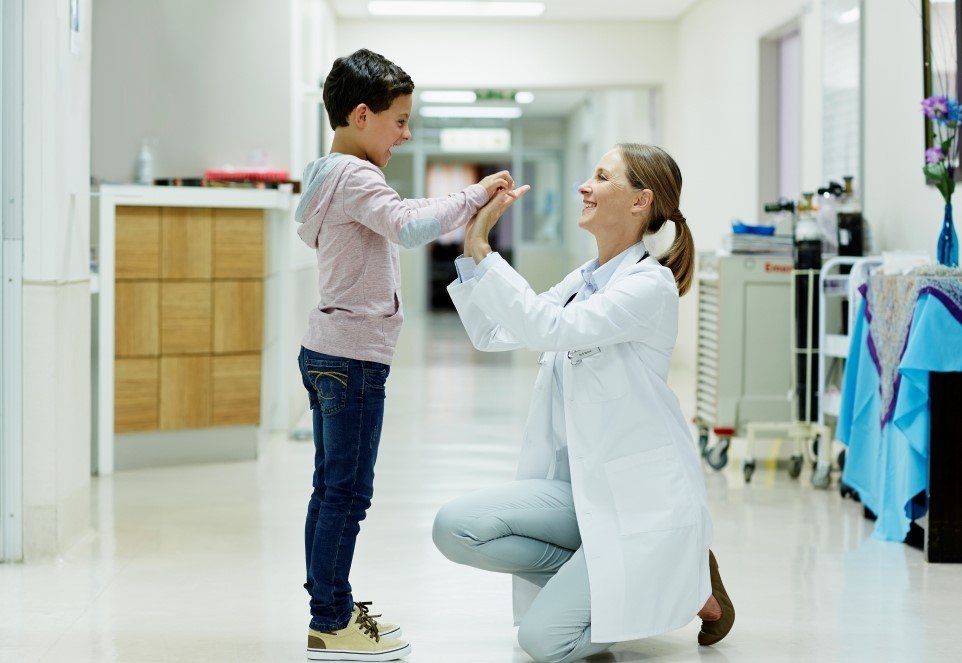 This image is property of www.aap.org.
1. Education and Training
1.1 Undergraduate Degree
To start your journey towards becoming a pediatrician in the USA, you will first need to obtain a Bachelor's degree. While there is no specific undergraduate major required for medical school, it is important to complete courses in biology, chemistry, physics, and mathematics to fulfill the prerequisites for medical school. It is also beneficial to gain experience in healthcare settings through volunteering or internships.
1.2 Medical School
After completing your undergraduate degree, you will need to attend medical school to obtain a Doctor of Medicine (MD) or Doctor of Osteopathic Medicine (DO) degree. Medical school typically lasts four years and combines classroom instruction with clinical rotations. During this time, you will gain a strong foundation in medical knowledge and develop the skills necessary to become a competent and compassionate physician.
1.3 Residency Program
Once you have graduated from medical school, you will need to complete a residency program in pediatrics. Pediatric residencies usually last three years and provide hands-on training in a variety of clinical settings, including hospitals and outpatient clinics. During your residency, you will work under the supervision of experienced pediatricians and gain the practical skills needed to care for infants, children, and adolescents.
1.4 Fellowship Training
After completing your pediatric residency, you may choose to pursue further specialization through fellowship training. Fellowships allow you to focus on a specific area of pediatric medicine, such as pediatric cardiology, pediatric neurology, or pediatric oncology. Fellowship programs typically last two to three years and provide advanced training and research opportunities in your chosen subspecialty.
2. Licensure and Certification
2.1 United States Medical Licensing Examination (USMLE)
To practice medicine in the United States, you must pass the United States Medical Licensing Examination (USMLE). This three-step exam assesses your ability to apply medical knowledge, concepts, and principles to patient care scenarios. Step 1 and Step 2 CK (Clinical Knowledge) are typically taken during medical school, while Step 2 CS (Clinical Skills) and Step 3 are completed during or after residency.
2.2 Pediatrics Certification
After completing your residency program, you may choose to become board-certified in pediatrics. The American Board of Pediatrics (ABP) offers certification exams that assess your knowledge and expertise in pediatric medicine. Achieving certification demonstrates your commitment to ongoing professional development and may enhance your job prospects and credibility as a pediatrician.
2.3 State Licensure
In addition to obtaining national certification, you will need to obtain a license from the state in which you wish to practice. Each state has its own requirements for licensure, which typically include passing the USMLE, completing a residency program, and demonstrating good moral character. Once licensed, you can legally practice pediatrics and provide medical care to patients.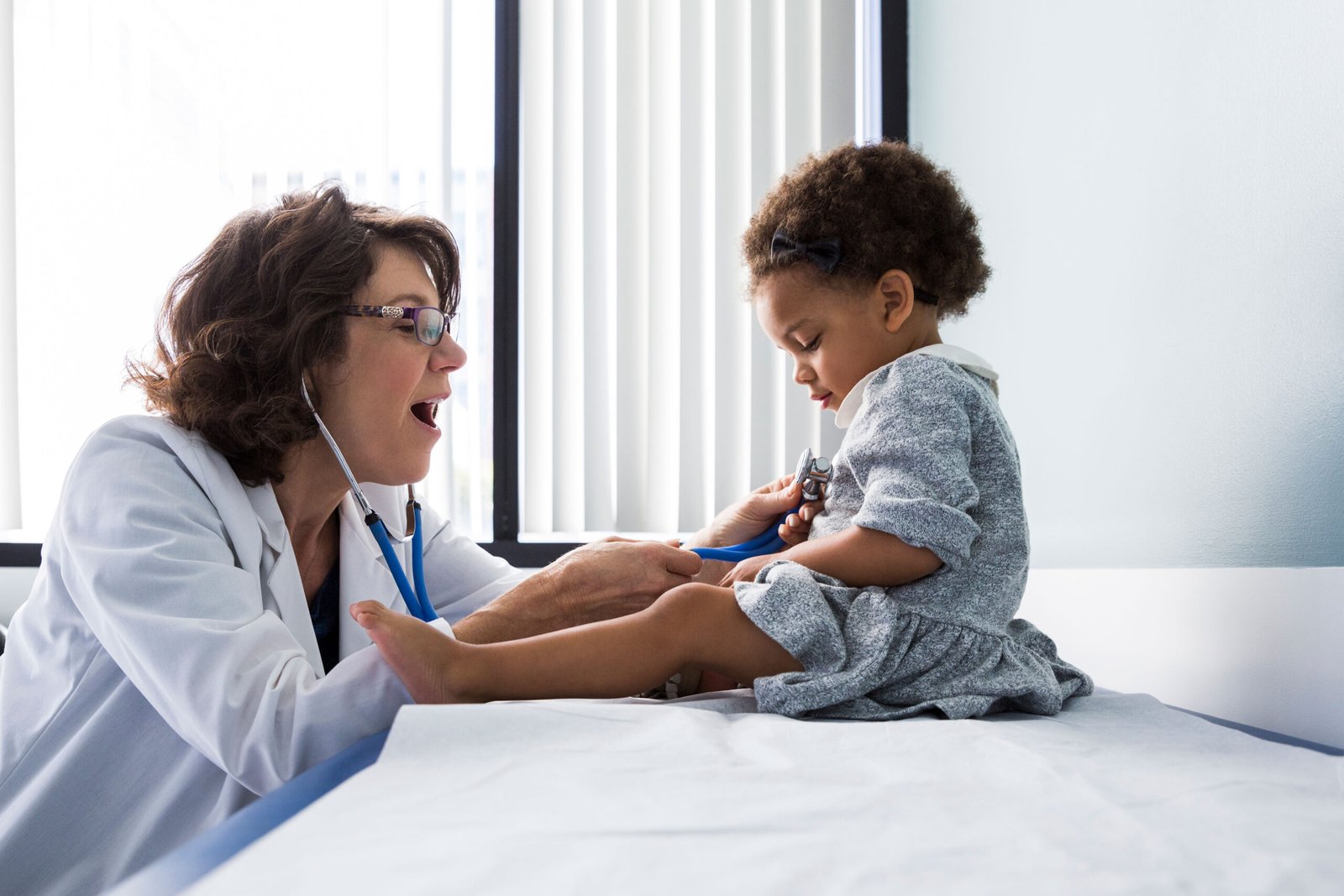 This image is property of img.money.com.
3. Skills and Attributes
3.1 Compassion and Empathy
As a pediatrician, it is essential to possess a strong sense of compassion and empathy towards your young patients and their families. Children often require special care and attention, and having the ability to understand and relate to their emotions is crucial for building trust and fostering a positive doctor-patient relationship.
3.2 Communication Skills
Effective communication is key in the field of pediatrics. You must be able to clearly and compassionately communicate with your young patients, their families, and other members of the healthcare team. Strong communication skills will enable you to explain complex medical information in child-friendly terms, listen attentively to concerns, and provide guidance and support to patients and their families.
3.3 Problem-solving Abilities
Pediatricians encounter a wide range of medical conditions and complex situations. Developing strong problem-solving abilities is crucial for diagnosing and treating pediatric patients effectively. The ability to analyze symptoms, interpret test results, and formulate appropriate treatment plans is essential for providing optimal care to your patients.
3.4 Patience and Adaptability
Working with children requires patience and adaptability. Pediatricians often encounter anxious or fearful patients, and being able to remain calm and reassuring is essential. Additionally, children's medical needs can vary greatly, and being adaptable to different situations and treatment approaches is necessary to provide the best possible care.
3.5 Attention to Detail
In the field of pediatrics, paying close attention to detail is critical. Children may not be able to express their symptoms or discomfort accurately, so it is essential to carefully observe and interpret physical signs and symptoms. Detecting subtle changes or abnormalities can lead to early intervention and better health outcomes for your patients.
3.6 Teamwork and Collaboration
Pediatricians work as part of a multidisciplinary healthcare team, including nurses, psychologists, social workers, and other healthcare professionals. Collaboration and teamwork skills are vital for effective patient care. By working well with others, you can ensure that your patients receive comprehensive and coordinated care in a holistic and multidisciplinary approach.
4. Job Description
4.1 Patient Care
The primary responsibility of a pediatrician is to provide medical care to infants, children, and adolescents. This includes conducting regular check-ups, monitoring growth and development, diagnosing and treating illnesses and injuries, and providing appropriate medical advice and guidance to patients and their families.
4.2 Diagnosis and Treatment
Pediatricians are skilled in diagnosing and treating a wide range of childhood conditions and diseases. This includes common illnesses such as respiratory infections, allergies, and skin conditions, as well as more complex conditions such as asthma, diabetes, and developmental disorders. They utilize their medical knowledge, diagnostic tools, and patient history to formulate accurate diagnoses and develop appropriate treatment plans.
4.3 Preventive Healthcare
Preventive healthcare is a crucial aspect of pediatric care. Pediatricians provide vaccinations, conduct regular health screenings, and offer guidance on nutrition, physical activity, and other preventive measures. By promoting healthy habits and identifying potential health concerns early on, pediatricians play a vital role in preventing future illnesses and ensuring the overall well-being of their patients.
4.4 Medical Records Management
Pediatricians are responsible for maintaining accurate and up-to-date medical records for each patient. This includes documenting medical histories, examination findings, test results, treatment plans, and communication with other healthcare professionals. Proper record-keeping ensures continuity of care, facilitates effective communication, and safeguards patients' medical information.
4.5 Collaboration with Healthcare Professionals
Pediatricians work closely with other healthcare professionals to provide comprehensive care to their patients. This could involve coordinating with specialists, therapists, and social workers to address complex medical and psychosocial needs. Effective collaboration and communication among healthcare professionals ensure that patients receive well-rounded and individualized care.
4.6 Research and Continuing Education
Pediatricians are encouraged to stay updated with the latest medical advances and research. Engaging in ongoing research and continuing education allows pediatricians to enhance their knowledge and skills, provide evidence-based care, and contribute to the advancement of pediatric medicine. Research and continuing education also help pediatricians stay informed about the latest treatment options and best practices, ensuring that their patients receive the most up-to-date care.
This image is property of uploads-ssl.webflow.com.
5. Work Environment
5.1 Private Practice
Many pediatricians choose to establish their own private practice. This offers independence and allows them to develop long-term relationships with patients and their families. Private practice pediatricians can set their own schedules and have more control over their work environment, but they also bear the responsibilities of managing the administrative aspects of running a business.
5.2 Hospitals and Medical Centers
Pediatricians can also work in hospitals and medical centers, providing care to patients who require inpatient or specialized care. In this setting, pediatricians collaborate with other healthcare professionals to diagnose and treat complex medical conditions, perform procedures, and manage emergency situations. Hospital-based pediatricians often work in shifts and are available 24/7 to provide urgent care when needed.
5.3 Clinics and Urgent Care Centers
Clinics and urgent care centers offer a primary care setting for pediatricians to provide non-emergency medical care outside of regular office hours. Pediatricians in these settings often see patients with acute illnesses, minor injuries, or routine check-ups. Working in a clinic or urgent care center provides a fast-paced and diverse work environment, with the opportunity to see a wide range of pediatric cases.
5.4 Research Institutions
Pediatricians interested in advancing medical knowledge and contributing to research may choose to work in research institutions. These institutions focus on conducting clinical trials, epidemiological studies, or basic science research to improve pediatric care and outcomes. Pediatricians in research institutions often have dual roles, combining patient care with research responsibilities.
5.5 Academic Institutions
Pediatricians with a passion for teaching and mentoring may find fulfilling careers in academic institutions. These institutions offer opportunities to teach medical students, residents, or fellows, and contribute to the training and professional development of future pediatricians. Academic pediatricians may also engage in research and provide patient care in their affiliated hospital or clinic.
6. Salary and Job Outlook
6.1 Salary
The salary of a pediatrician can vary depending on factors such as experience, location, and the type of practice. According to the Bureau of Labor Statistics, the median annual wage for pediatricians in the United States is around $186,920 as of May 2020. However, it is important to note that salaries can range significantly, with some pediatricians earning above $224,790 per year.
6.2 Job Outlook
The job outlook for pediatricians in the USA remains favorable. The demand for pediatricians is expected to grow in line with the overall population growth and increased focus on preventive healthcare. While urban areas may have more competition for positions, rural and underserved areas often have greater demand and offer additional incentives for pediatricians to practice in those regions.
6.3 Factors Affecting Salary
Several factors can influence a pediatrician's salary. These include years of experience, geographic location, type of practice (private practice, hospital, academic), and additional certifications or subspecialties. Pediatricians who work in more rural or underserved areas may also be eligible for loan repayment programs or other incentives, which can positively impact their overall compensation.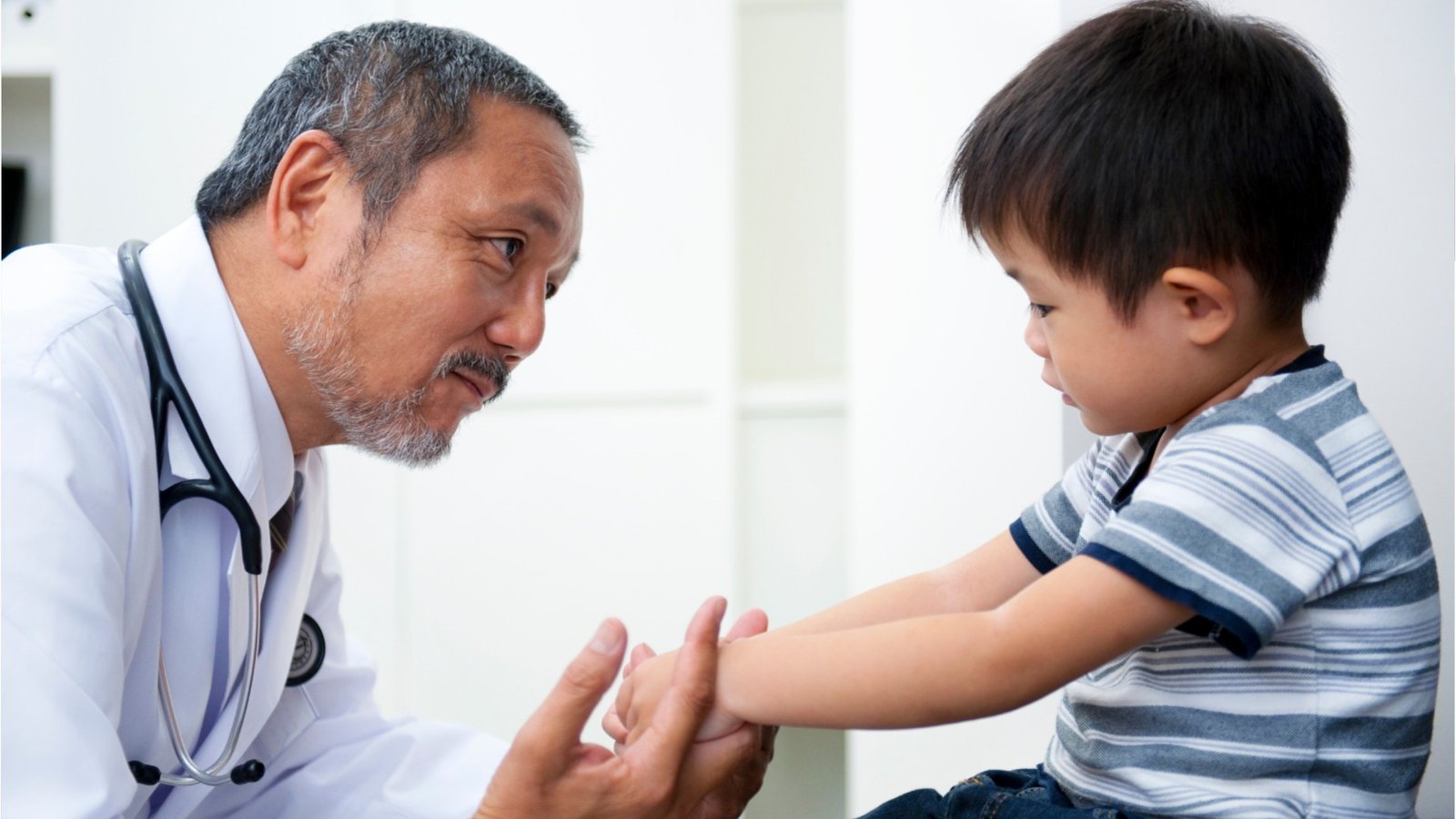 This image is property of cdn.careeronestop.org.
7. Advantages and Challenges
7.1 Advantages of a Pediatrician Career
A career as a pediatrician offers numerous rewards and advantages. You have the opportunity to make a positive impact on the lives of children and their families, helping them achieve and maintain good health and well-being. Pediatricians also enjoy the diversity of their work, as they treat a wide range of medical conditions and age groups. Additionally, a pediatrician can experience job security, competitive salaries, and the potential for work-life balance.
7.2 Challenges of a Pediatrician Career
While a career in pediatrics is fulfilling, it also comes with its challenges. Pediatricians often work long and irregular hours, especially if they are involved in emergency or hospital-based care. They may also face the emotional strain of witnessing sick or injured children and consoling grieving families. Additionally, managing administrative tasks, dealing with insurance companies, and staying up-to-date with evolving medical knowledge can be demanding.
8. Professional Organizations
8.1 American Academy of Pediatrics (AAP)
The American Academy of Pediatrics (AAP) is a professional organization dedicated to the health and well-being of children. It provides resources, educational opportunities, and advocacy for pediatricians. Joining the AAP offers access to research publications, networking opportunities, and a platform to participate in shaping policies and guidelines related to pediatric healthcare.
8.2 American Board of Pediatrics (ABP)
The American Board of Pediatrics (ABP) is responsible for board certification and maintenance of certification in the field of pediatrics. The ABP sets the standards for pediatric training and ensures that pediatricians meet the requirements for ongoing professional development. Becoming certified by the ABP demonstrates your dedication to providing high-quality care and staying updated with advancements in pediatric medicine.
8.3 Pediatric Academic Societies (PAS)
Pediatric Academic Societies (PAS) is an alliance of several pediatric professional organizations, including the AAP, the American Pediatric Society, the Society for Pediatric Research, and the Academic Pediatric Association. PAS provides a platform for pediatricians and researchers to come together, share knowledge, collaborate on research, and advance pediatric healthcare through conferences, seminars, and publications.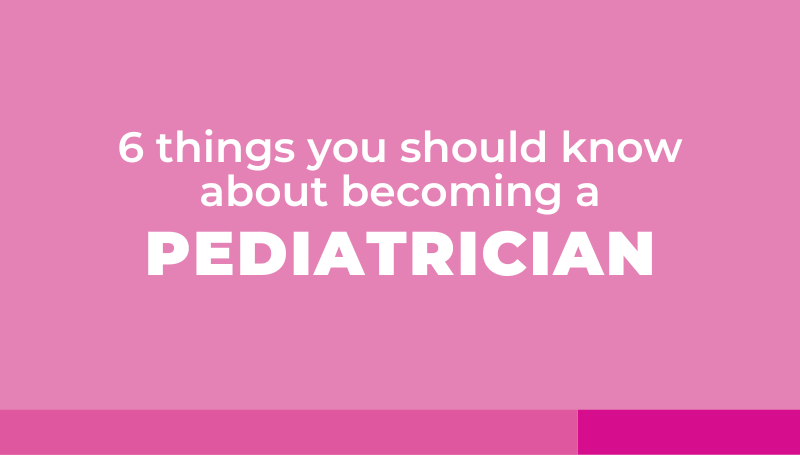 This image is property of explore.medstudy.com.
9. Continuing Education
9.1 Continuing Medical Education (CME)
Continuing Medical Education (CME) is a vital component of a pediatrician's professional development. CME activities, such as conferences, workshops, and online courses, offer opportunities to stay updated with the latest advancements in pediatric medicine, explore new treatment options, and enhance clinical skills. Many states also require pediatricians to complete a certain number of CME credits to maintain their medical licenses.
9.2 Pediatric Conferences and Seminars
Attending pediatric conferences and seminars provides pediatricians with a platform to learn from experts, present their research findings, and network with colleagues. These events often cover a wide range of topics, including clinical updates, research breakthroughs, and best practices in pediatric care. Participating in conferences and seminars also fosters collaboration and inspires advancements in the field.
9.3 Research Opportunities
Pediatricians interested in pursuing research can explore various research opportunities. They can participate in ongoing research studies, initiate their research projects, collaborate with other researchers, or apply for research grants. Engaging in research not only contributes to the advancement of pediatric medicine but also offers opportunities to stay at the forefront of medical knowledge.
10. Conclusion
A career as a pediatrician in the USA offers a meaningful and rewarding experience. It requires a strong educational background, dedication to ongoing learning, and a genuine passion for providing care to children and their families. From education and training to licensure and certification, a pediatrician's journey involves acquiring the necessary skills and attributes to deliver exceptional medical care. The work environment can vary, ranging from private practice to academic institutions, with opportunities for research and collaboration. While challenges may arise, the advantages, including job security, competitive salaries, and the opportunity to make a positive impact, make a career in pediatrics highly fulfilling. By staying actively involved in professional organizations, continuing education, and research opportunities, pediatricians can contribute to the advancement of pediatric medicine and provide the best possible care for their patients.